Who Plays Decima In Raised By Wolves?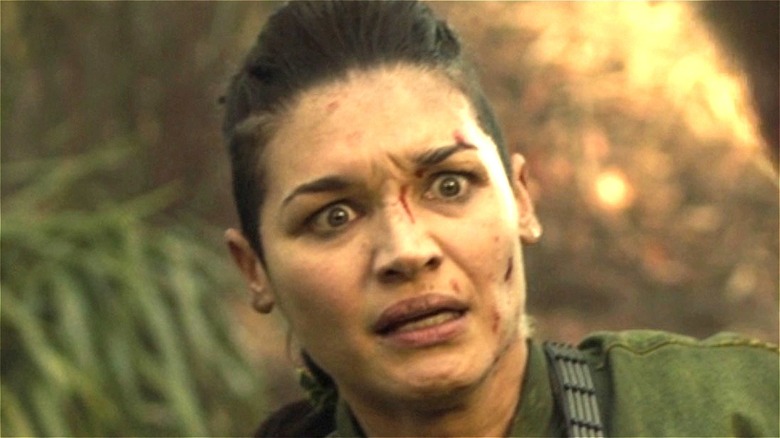 HBO Max
Warning: Contains spoilers for HBO Max's "Raised by Wolves"
"Raised by Wolves" is the HBO Max series created by Aaron Guzikowski and executive produced by Ridley Scott, which just saw its Season 2 premiere on February 3, 2022.
The show follows two androids from a destroyed Earth named Mother (Amanda Collin) and Father (Abubakar Salim) who are trying to raise a group of human refugee children on an exoplanet called Kepler-22b. Mother and Father are also part of a faction called the Atheists, who have long been at war with a religious movement called the Mithraic. In Season 1, Mother and Father learned that a Mithraic group had also made it to Kepler-22b, and the two groups spent most of the rest of the season fighting for control of the planet.
Decima is a new character who joins the cast in Season 2, and she plays a major role in the first two episodes. At first, Decima is a prisoner of the Atheist faction, accompanied by her daughter Vrille (Morgan Santo) – in fact, Vrille is an android whom Decima has implanted with her deceased daughter's memories. After being rescued by the would-be Mithraic cult leader Marcus (Travis Fimmel), she becomes the first member of Marcus's church and the two strike up a relationship. 
Decima is played by Kim Engelbrecht. Here's everything you need to know about her.
Kim Engelbrecht is a South African actress who had a major role on Season 4 of The Flash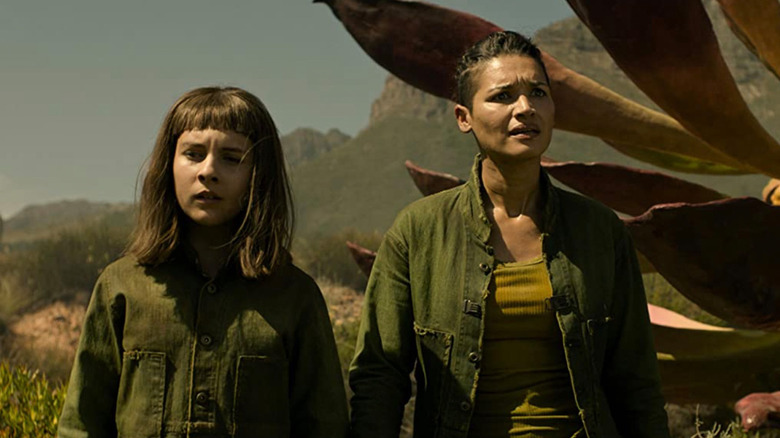 HBO Max
Engelbrecht was born in South Africa in 1980, and she's been working as an actress since 1994 (via IMDb). In recent years she's been pursuing Hollywood projects, and her hard work paid off when she was cast as Marlize DeVoe, aka "The Mechanic" on the fourth season of the CW series "The Flash." The character was a gender-flipped version of the one from the comics, and was also written to be South African. Engelbrecht didn't have to use an American accent this time around, although that's well within her wheelhouse.
"I am coming into a show that is the biggest on its network and is already on its fourth season," she told The Sunday Times in 2017. "It has a huge fan base and that comes with a huge amount of pressure. I understand that it is a big show. That it is a big deal (for South Africa) and I just really want to do well."
Engelbrecht's other notable America TV credit came in 2014, when she was cast as Sgt. Noma Banks on the SyFy series "Dominion." She's a higher angel who's assigned to look after Alex Lannon (Christopher Egan), the show's main character.
Given her experience in science fiction and fantasy TV series, it makes sense why Engelbrecht was cast in "Raised by Wolves." Hopefully the role will lead to bigger and better things.