Who Plays Cleaver In Raised By Wolves?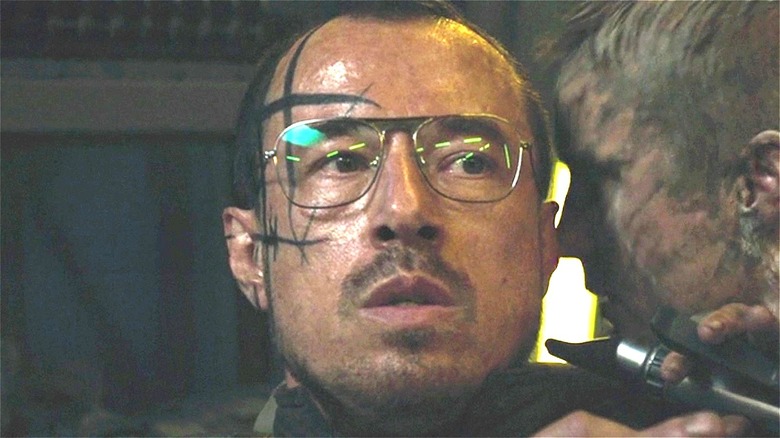 HBO Max
"Raised by Wolves" is the bonkers HBO Max series from Ridley Scott that debuted in 2020, and just saw its Season 2 premiere on February 3, 2022. The story begins when two androids, Mother (Amanda Collin) and Father (Abubakar Salim), flee Earth, which is then destroyed in a war between Atheists and a religious group called the Mithraic . The androids end up on the exoplanet Kepler-22b 600 light years away, along with one human embryo who is born shortly later. Soon, Mother, Father, and their only child Campion (Winta McGrath) discover that they're not the only refugees on the planet. Mithraic refugees have also settled nearby.
In Season 1, Mother and Father take in a group of Mithraic children, which puts them on a path to conflict with the Mithraic survivors. Meanwhile, two Mithraic survivors, Sue (Niamh Algar) and Marcus (Travis Fimmel) are secretly Atheists who murdered a Mithraic couple and impersonated them to board their ship and escape Earth.
In the show's second chapter, Season 2, Mother, Father, and the children find themselves crash landed on the other side of the planet, but not entirely free from the Mithraic refugees. Marcus becomes convinced he's a prophet, changes is name to Caleb, and vows to convert everyone left on Kepler-22b.
One of the new faces in Season 2 is a character named "Cleaver," a human Atheist soldier who winds up on Kepler-22b, where he's sworn to protect a mysterious supercomputer (via Deadline). Cleaver is played by Peter Christoffersen. Here's everything you need to know about him.
Peter Christoffersen is a well-known actor from Denmark making his US TV debut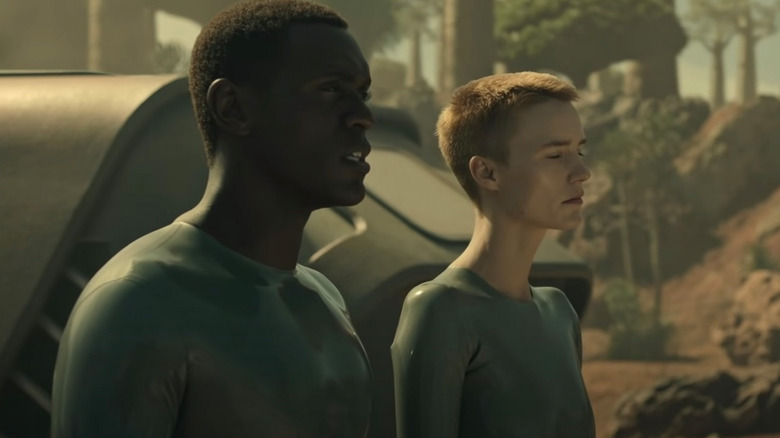 HBO Max
Peter Christoffersen hails from Denmark, and per his IMDb page he's earned over 20 film and TV credits in his native country. Most recently he starred in "When the Dust Settles," a critically acclaimed drama series about eight people whose lives intersect during a terrorist attack in Copenhagen, following them through the aftermath as their lives are changed forever (via Nordisk Film & TV Fund).
Some of Christoffersen's other notable roles include a starring turn in the 2020 Danish science fiction film "A Report on the Party and the Guests," a satire about an  In 2016, he had a lead role in the fertility-themed relationship drama "Shelley." The same year, he had a supporting role in "Walk with Me," a war drama about a Danish soldier who gets seriously injured by stepping on a landmine Afghanistan, and his rehabilitation at home.