Deadpool Was The UK's Most Complained About Movie Of 2016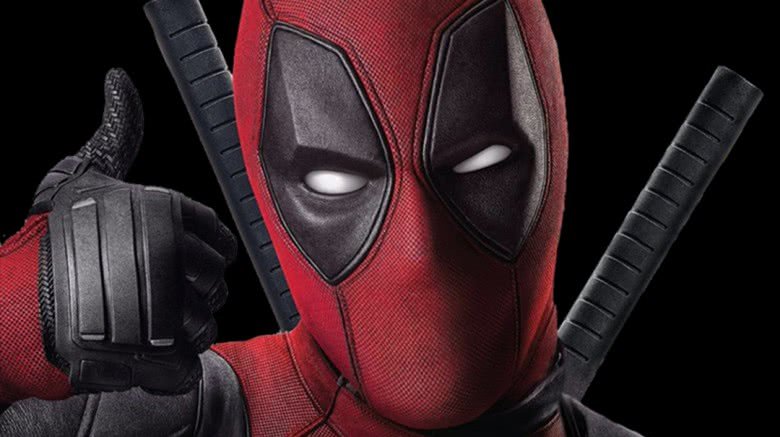 Now here is something Wade Wilson would be very proud to hear. According to a recent report from the British Board of Film Classification, Deadpool was the United Kingdom's most complained about movie of 2016, with some viewers coming forward to challenge the film's 15 rating.
A 15 rating means that no one under the age of 15 is allowed to see the film in theaters. It is assigned to movies that contain sex and nudity, but without strong detail, and that show violence but don't "dwell on the infliction of pain or injury." As noted on the BBFC's website, strong and even very strong language is also permitted, although it depends on how it is justified in the work as a whole.
51 people apparently took a strong enough objection with Deadpool's 15 rating to contact the BBFC, with most of the complaints coming from viewers concerned with the level of violence in the film. However, the board notes that they decided to give the film the 15 rating because, even though the violence is frequent and bloody, it usually occurs during fast-paced action sequences without much focus on detail.
The board says they also got complaints about the sexual references and strong language in Deadpool. They noted that, while sexual references do occur in the film, "most of them are in the form of comic verbal quips or innuendo." They also wrote that the strong language in the film is acceptable under their classification standards.
Second place for the most complaints went to Suicide Squad, albeit for a very different reason. That film, which was also classified at 15, garnered 30 complaints, most of them from young fans and parents who were upset to see the film earn such a restrictive rating. However, the board notes that the violence in the film was too heavy to earn it a lower classification.
Deadpool will get the chance to piss off audiences once again with his upcoming sequel, which is due out on June 1, 2018. The sequel will bring back star Ryan Reynolds and will also add in notable new additions with Josh Brolin's Cable and Zazie Beetz's Domino. David Leitch is set to take over for Tim Miller as director, working off a script from the first film's Rhett Reese and Paul Wernick. While we wait for the sequel to be released, see why it will blow everyone away.