Are Mariska Hargitay And Ice-T From Law And Order: SVU Friends In Real Life?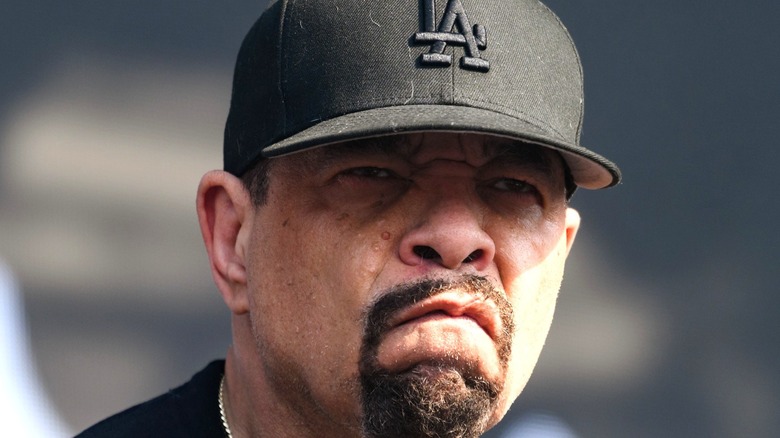 Daniel Boczarski/Getty
"Law & Order: Special Victims Unit " has been a popular staple of NBC's schedule for over 20 years. Debuting in 1999, the "Law & Order" spinoff introduced detectives Olivia Benson (Mariska Hargitay) and Elliot Stabler (Christopher Meloni) as they tackled crimes that were sexual in nature, often lifted straight from the headlines. The procedural has since gone on to captivate countless viewers with its investigations for 23 seasons and counting, making it the longest-running primetime live-action series in the history of American television.
Many cast members have come and gone in "Law & Order: SVU" throughout the years, but Ice-T, who plays NYPD Sergeant Odafin "Fin" Tutuola, and Hargitay have been series regulars since the show's earliest days, debuting in Season 1 and 2, respectively. Given that both performers have worked alongside each other for 2 decades and some change, it's safe to say they probably know each other pretty well. But are the "Law and Order: SVU" actors friends behind the scenes?
Ice-T and Mariska Hargitay are sticking together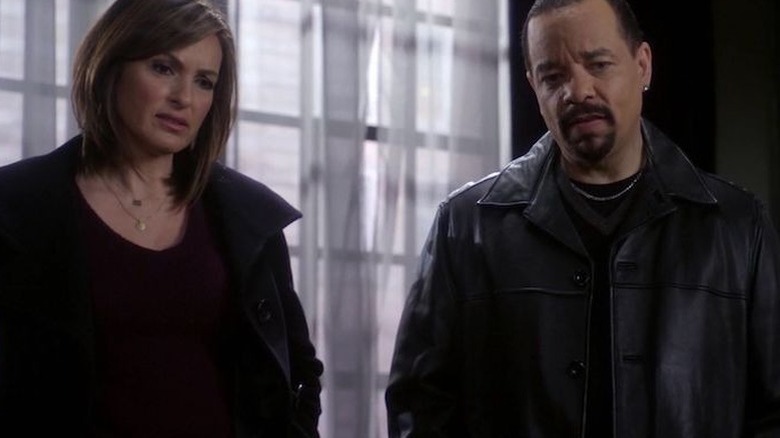 NBC
Ice-T and Mariska Hargitay had a relationship of sorts prior to becoming colleagues on "Law & Order: Special Victims Unit." The rapper appeared on "Late Night with Seth Meyers" and revealed that they lived in the same part of Los Angeles prior to working together, but they didn't become acquainted until the series brought them into close contact with each other.
Since then, the pair have become close friends. During the aforementioned interview, for which Hargitay was also present, the actor revealed that their bond is the "real deal." She then went on to praise Ice-T's attitude and work ethic, stating that she's "never heard him complain" in 20 years. These views echo sentiments previously shared by Ice-T, in which he claimed that his co-star is "always on point" and "not a b****."
In fact, the on-screen detectives are so close behind the scenes that they've vowed to stay on "Law & Order: SUV" as long as the other is around. In an interview with "The Tonight Show Starring Jimmy Kimmel" in 2018, Ice-T said that he "ain't going nowhere 'til she's gone," to which Hargitay replied, "We're sticking together."