The Betty White Sitcom You Forgot Featured A Major MCU Star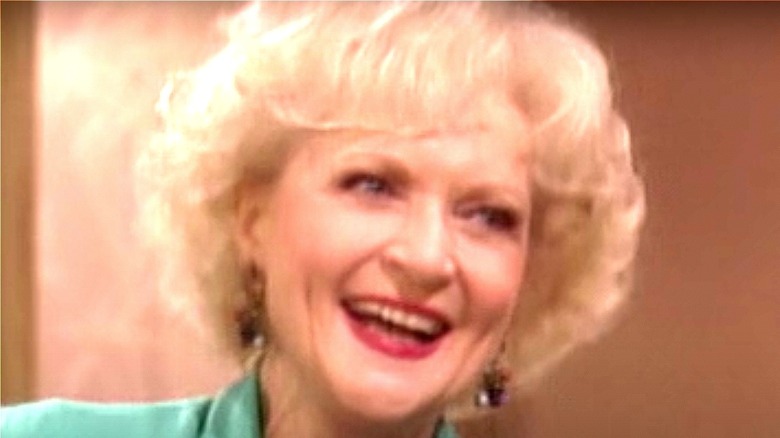 Touchstone Television/Hulu
The life and career of the late and unquestionably great Betty White was extraordinary by any measure. The iconic actress appeared in everything from "The Love Boat" to "Family Guy," and co-starred in several wildly popular and successful sitcoms. Her elegance, charm, and humor won her generations of fans over her astonishing 9 decades in the entertainment business. Her unparalleled resume included over 120 credits, including such recent roles as Bitey White (a toy tiger) in 2019's "Toy Story 4." White was a gifted performer, and a comic genius. She always knew how to make people laugh.
She first rose to prominence as the memorable Sue Ann Nivens on "The Mary Tyler Moore Show," where her quick-witted put-downs and comebacks kept the all-star cast of characters on their toes. Such spice became her calling card, almost always delivered with a winning smile. Many other notable performances would follow, in both television and film — the notorious scene-stealer more than held her own opposite Ryan Reynolds and Sandra Bullock in 2009's smash hit "The Proposal," for instance.
Considering the number of projects White was involved with over the years, you might not remember all the various faces she crossed paths with, as she worked with so many. Still, there are some surprises, including her connection to a major player in the Marvel cinematic universe. Seemingly even more unlikely was the TV show that brought the two together, which just so happened to be born from one of the highlights of White's career.
A superhero would rise from a Golden Palace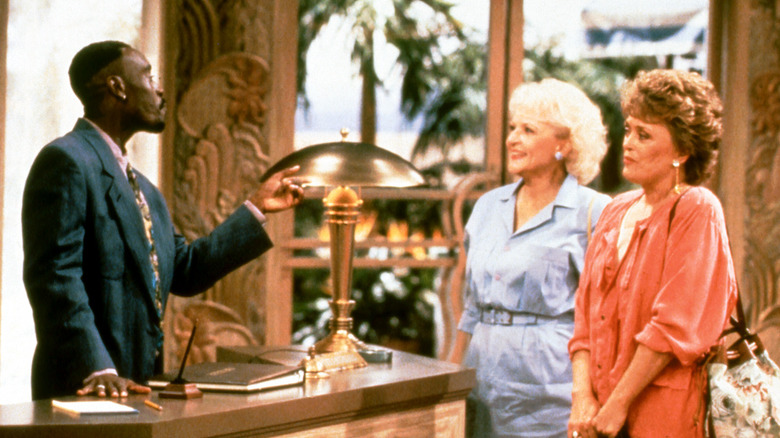 Buena Vista Television
Who could forget Betty White's turn as Rose Nylund on the hit series "The Golden Girls?" White starred alongside Bea Arthur, Rue McClanahan, and Estelle Getty in the beloved sitcom that ran on NBC from 1985-1992, spawning several spinoffs. The Emmy-winning "Golden Girls" produced 177 episodes, and White was nominated for Outstanding Lead Actress in a Comedy Series in all 7 seasons of the show, winning the prestigious award in 1986.
When "The Golden Girls" finally ended its impressive run, an additional spinoff was conceived that saw most of the principal cast return to reprise their roles. "The Golden Palace" saw Rose and her friends choosing to run a hotel in Miami. The hotel manager would be played by none other than Don Cheadle, who would famously go on to become James Rhodes/War Machine in the MCU.
Alas, "The Golden Palace" did not attract the following of its predecessor series, and it was canceled after just one season. However, it was far from the end of the road for both Cheadle and White. In fact, the "golden" years weren't even White's last successful ones starring in a sitcom, as she would later make her mark in all 5 seasons of TV Land's hit show "Hot in Cleveland."
Betty White is a legend, and she made the world a better place. Maybe we shouldn't be surprised that she even played a small part in the Hollywood journey of a superhero.