Is Jesse Lee Soffer Really Leaving Chicago P.D.?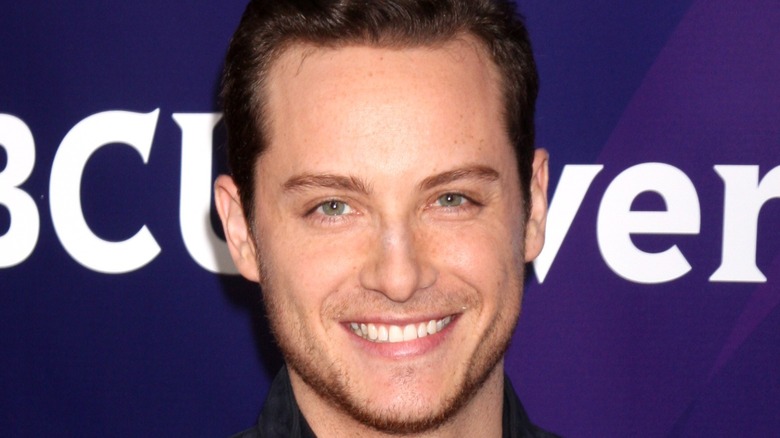 Kathy Hutchins/Shutterstock
The following article contains spoilers for the 3rd and 4th episodes of "Chicago P.D." Season 9, "The One Next To Me" and "In the Dark."
Jesse Lee Soffer burst onto the prime-time scene as Detective Jay Halstead on NBC's One Chicago universe back in 2013. Soffer has played the role on all three of the currently running "One Chicago" programs and has been a regular cast member on "Chicago P.D." since its launch in 2014.  Halstead's off-the-cuff style perfectly stands at loggerheads with Detective Hailey Upton's (Tracy Spiridakos) more traditional approach. That they recently became engaged after seasons of flirting seems a natural result of their attraction to one another as opposites.
Halstead is a former Army Ranger whose trauma connected back to his time in the service was prodded by the writers during "The One Next to Me." In the episode, Jay was reunited with an old Army buddy who brings back unpleasant memories of his deployment. His friend has become a criminal, while Halstead is now a cop, and Halstead is forced to bring him in. But a shocking revelation at the end of the episode has fans wondering if Jay is ultimately going to stick around. Is Soffer leaving the series? Here's what we know so far.
Jay and Soffer will stick around
Per a recent interview with FanSided's Cody Schultz, Soffer has strongly hinted that at the very least the drama surrounding Upton and Halstead's wedding will play out onscreen, which means you shouldn't anticipate him leaving any time soon. 
At the end of "The One Next to Me," Halstead learned a terrible truth that Upton's been hiding from him — she killed murderous kidnapper Roy Walton (Michael Maize) during the Season 8 finale. But Upton had her reasons — she was protecting Voight (Jason Beghe), shooting Roy before he could shoot her friend and boss. Voight got rid of the body, and he and Upton have been hiding the crime ever since. 
It's a shocking turn for the usually by-the-books Upton, and it stunned Halstead. He went to confront Upton with the news in the episode's last scenes, but she still refused to come clean. During "In the Dark," Upton's guilt hit a peak as she took on a dark case, but she still refused to open up to her fiancé. Ensuing episodes have ramped up the investigation step by step, as well as Hailey's downward spiral. 
Fans will have to keep tuning in to see how Jay's storyline gets resolved.