Stan Lee Honored With Hand And Footprint Ceremony In Hollywood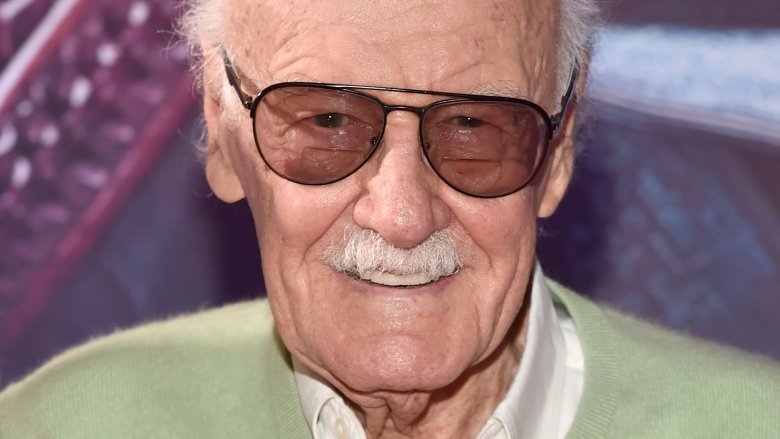 Getty Images
Marvel legend Stan Lee has put yet another mark on the entertainment industry, and this time, it's permanent. 
Per The Hollywood Reporter, Lee was honored with a hand and footprint ceremony on Tuesday, July 18 in California. The event was held at the TCL Chinese Theater in Hollywood, the first ever ceremony to take place at that location.
With help from Marvel Studios president Kevin Feige, director Kevin Smith, Black Panther star Chadwick Boseman, Star Trek actress Nichelle Nichols, and comic book artist Todd McFarlane, Lee pressed his hands and shoes into a slab of wet cement. 
"I thank you from the bottom from my heart, and I've always wondered about that expression. Why is the bottom of your heart more important than the top of your heart?" Lee said, which caused the crowd to chuckle. "I thank you from my whole heart. You've made this day certainly, totally unforgettable, and almost unbelievable to me."
The ceremony honoring Lee, the comic book writer behind massive Marvel properties like Avengers, Hulk, Spider-Man, and X-Men, held a double meaning. Not only did it honor his accomplishments, it also served as a reminder of the influence Lee's late wife, Joan, had on his work. On June 6, Joan died at the age of 93. She's often been credited as the inspiration for Lee's Fantastic Four. 
Lee was previously honored as a Disney Legend during the D23 Expo on July 14. He'll next appear on a panel at San Diego Comic-Con on Friday, July 21, where he may explain how he became the face of Marvel.