The Role Christopher Lloyd Says Ruined His Life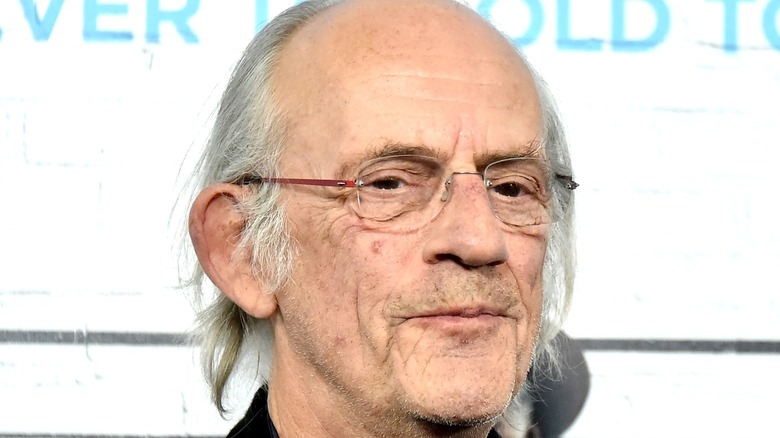 Mike Coppola/Getty
When the television show "Taxi" premiered in 1978, it immediately became a hit. Viewers loved the series' eccentric, oddball cast, as did critics. In its short five-season run, "Taxi" won 27 Emmy awards, including Outstanding Comedy Series three years in a row (per IMDb). The show brought comedian Andy Kaufman to the mainstream and brought actors Judd Hirsch, Christopher Lloyd, Tony Danza, Marilu Henner, Carol Kane, and Danny DeVito accolades and name recognition. Unsurprisingly, when it was announced in 1982 — at the end of its fourth season — that "Taxi" was being canceled, co-creator and producer James L. Brooks was devastated. "I'm trying to cut a happy distance between rage and depression," he said at the time (via The Washington Post).
Not everyone was distressed by the show being canceled. Kaufman, for instance, was thrilled. His feelings about the series were pretty accurately depicted in the film based on his life, "Man on the Moon," which revealed that Kaufman had been eager to get out of his "Taxi" contract. However, the rest of the show's cast, who had bonded like family, were heartbroken by the cancellation. While looking back on what it was like making "Taxi," Lloyd remembered how excited everyone was to hang out after filming each day, telling The Hollywood Reporter in 2018, "It was great to leave your dressing room and hang up your costume and go up there with everyone and have a feast."
Despite his happy memories of making the series, it turns out that Lloyd almost passed on his iconic "Taxi" role because he wanted to avoid being in a sitcom. When looking back on his decision to audition for the show, he jokingly said, "It ruined my life" (via GQ).
Christopher Lloyd was initially reluctant to audition for a sitcom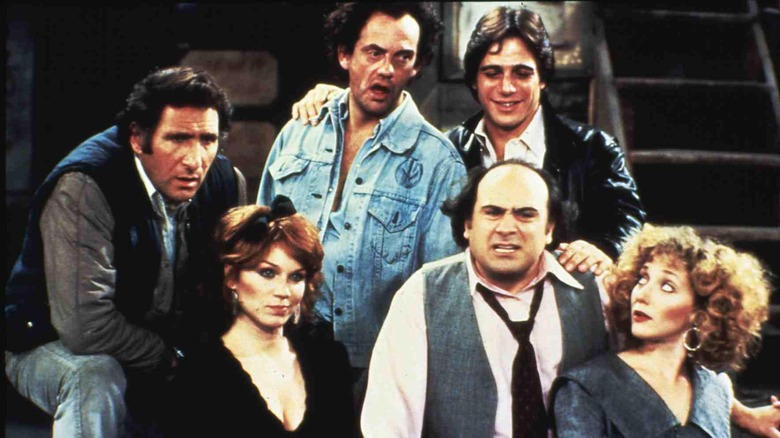 United Archives/Getty Images
When Christopher Lloyd walked into his audition for the role of Reverend Jim Ignatowski in "Taxi," he thought it was for a one-time thing. His character was only supposed to perform the green card wedding of Latka (Andy Kaufman) in the first season episode titled "Paper Marriage," but after the show's producers saw him, they convinced him to join the series' second season. "I've never seen a room laugh harder," co-creator James Burrows told The Washington Post, remarking that he and everyone involved in the show knew they'd "be idiots not to have [Lloyd] back." The actor's performance as the stoned, bumbling character earned him two Emmy awards, and his career really took off because of "Taxi" (per IMDb).
For his part, Lloyd admitted that he's not particularly proud of the snobbish attitude he originally had about his "Taxi" audition. "In the theater, there was a kind of scorn, if I may say, for sitcoms. It was tantamount to selling your soul, so I came out with a little bit of an attitude," he told The Washington Post. Luckily, Lloyd was able to put aside his ego in order to audition for the role that only helped open more doors for him.
Fans of the series, meanwhile, will probably be delighted to hear that the cast of "Taxi" has remained close throughout the decades. Having done several reunions together over the years, the show's cast members always speak highly of each other. "The great thing about 'Taxi' was there wasn't a moment on that show that we didn't appreciate how lucky we were to have it, " James L. Brooks once remarked. "That was the show's energy. I've never seen anything like it since" (via The Hollywood Reporter).
Christopher Lloyd's career continued to improve after Taxi
As most fans of his work will probably already know, Christopher Lloyd's career definitely didn't take much of a hit after "Taxi" came to an end.
In 1983, the same year in which "Taxi" aired its last episode, Lloyd appeared as Larry in the Michael Keaton-led comedy film, "Mr. Mom." Two years after that, Lloyd made his first appearance as Dr. Emmett Brown in director Robert Zemeckis' 1985 classic, "Back to the Future," which turned out to be the first of three films starring Lloyd as the character. Meanwhile, in 1988, Lloyd gave a villainous performance for the ages as Judge Doom in "Who Framed Roger Rabbit."
The past several decades have continued to be kind to Lloyd too. In fact, the actor has kept quite busy over the past 30 years or so, appearing in a wide assortment of TV shows and films, including "The Tender Bar," "Nobody," "Going in Style," "Over the Garden Wall," "Sin City: A Dame to Kill For," and many, many others (via IMDb).
However, of all the roles that Lloyd has played throughout his career, few have made quite the same kind of lasting impact as Reverend Jim Ignatowski in "Taxi."