The Surprising Peacemaker Episode 6 Moment That Warms Vigilante Fans' Hearts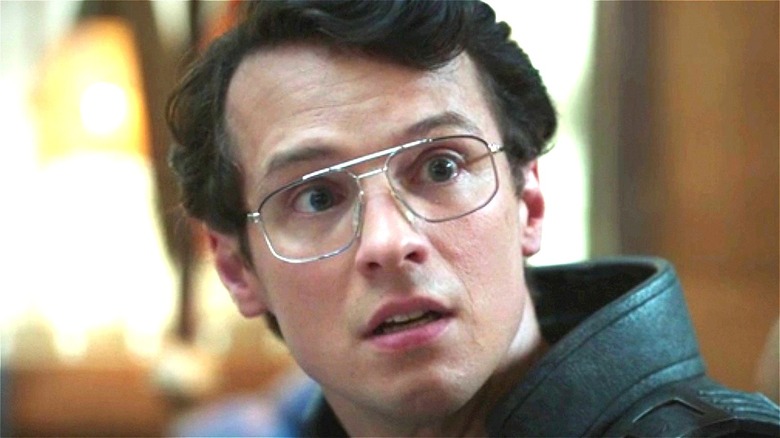 HBO Max
Contains minor spoilers for "Peacemaker" Episode 6
For six episodes and counting, HBO Max's "Peacemaker" has wielded the dual guns of comedy and sheer absurdity to make fans sympathize with and even root for Christopher "Peacemaker" Smith (John Cena), the lunkheaded, murderous vigilante who's responsible for some of the most hard-hitting mayhem in "The Suicide Squad." It doesn't hurt that James Gunn's superhero show has gone about this by giving him a cool eagle pet, a wise-cracking team of antiheroes to trade barbs with, and a hard-rocking, synchronized-dancing opening sequence that never fails to put a smile on the viewer's face.
However, what really makes the show — as well as reliably catches you off guard — is the fact that "Peacemaker" has a beating heart. It isn't afraid to dive deep into the titular character's inner turmoil and past trauma, and seems to actually be working toward his ultimate redemption. As such, it's hardly a surprise that Episode 6, "Murn After Reading," contains a particularly heartwarming moment. What is a little bit surprising, though, is that it comes courtesy of Peacemaker's self-appointed best friend, the sociopathic Vigilante (Freddie Stroma). 
Fans are loving Vigilante's motherhood comment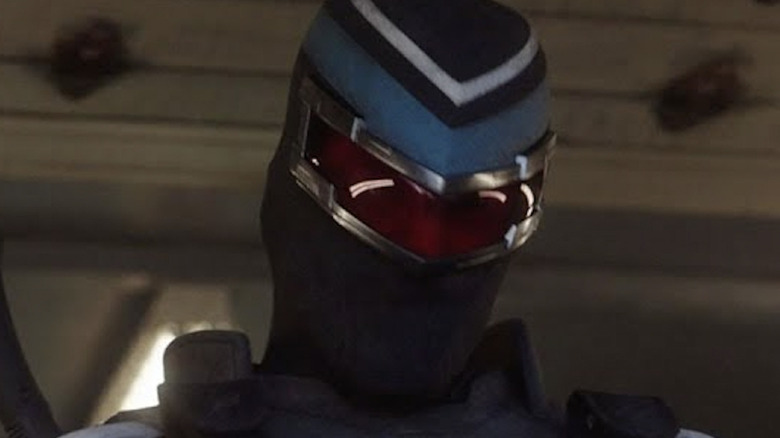 HBO Max
Despite his insistence that he doesn't feel emotions like other do, Adrian "Vigilante" Chase has shown time and time again that this isn't quite the case. After all, he gets extremely irked about a minor toe injury, and is instantly prepared to perform terrible and dangerous deeds to help out Peacemaker, up to and including getting himself arrested in order to take out Auggie Smith (Robert Patrick) and confront his goons. 
In Episode 6 of "Peacemaker," Vigilante combines his tendency to make outlandish statements with his occasionally emerging sweet qualities by offhandedly stating that he'd like to find out what it's like to be a mother. Fans on Reddit immediately pointed out the comment as a prime example of Vigilante at his fluffiest. 
"Vigilante wanting to experience motherhood is hilarious and heartwarming," one redditor wrote. "He's so stupid but in the most endearing way," another replied.
As usual, it's hard to say precisely how serious or out there Vigilante is while making this seemingly earnest, yet obviously impossible statement. Such is the nature of Adrian Chase as a character, and such is the nature of "Peacemaker" as a show — and we wouldn't have it any other way.