Here's Why James Gunn Considers Peacemaker A Love Story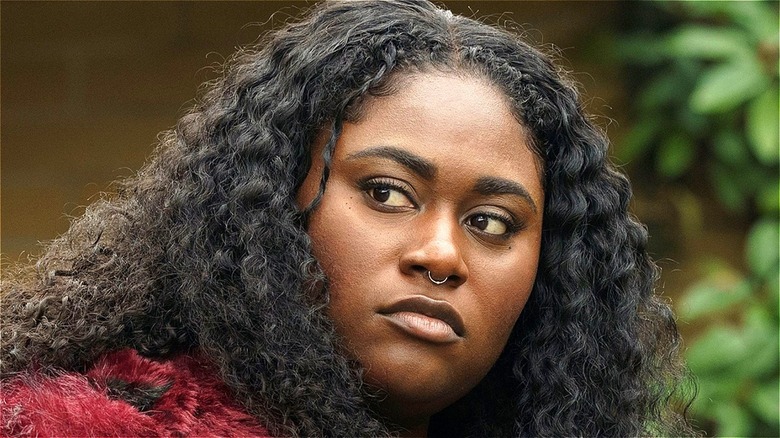 Katie Yu/ HBO Max
"Peacemaker," a series that focuses on the eponymous character that John Cena introduced to fans in "The Suicide Squad," is enjoying a remarkable level of success on HBO Max. In fact, it just casually achieved the distinguished honor of becoming the highest-rated DC Extended Universe entry thus far on Rotten Tomatoes, with a healthy 94%. "Peacemaker" takes place after the events of "The Suicide Squad," and follows Cena's Chris Smith and a team of A.R.G.U.S. black ops members as they try to thwart an alien threat.
Much like James Gunn's other works, "Peacemaker" has been noted for its distinct characters and over-the-top comedy, as well as the ultra-violence that he treated fans to in "The Suicide Squad." The show is also notable for the genuinely heartfelt character moments that have become so commonplace in the filmmaker's previous works for both DC and Marvel. However, Gunn himself believes that "Peacemaker" is, above anything else, actually a love story at its heart.
James Gunn says that Peacemaker and Leota Adebayo form a 'love of friendship'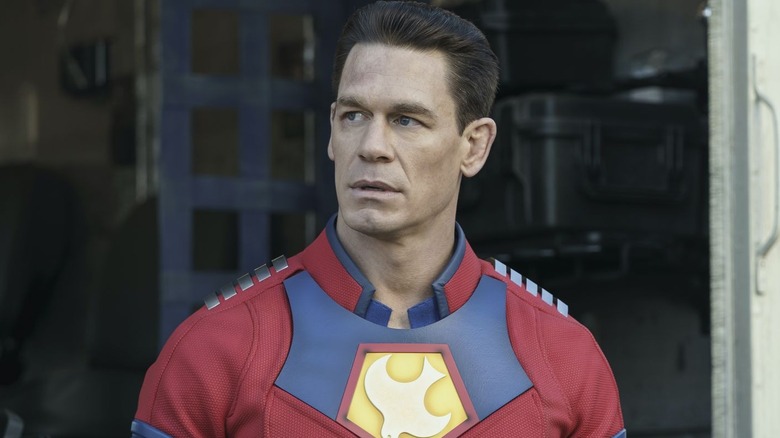 HBO Max
During an interview on Deadline's "Hero Nation" podcast, "Peacemaker" creator James Gunn elaborated on his belief that the show is at its core a love story. "I think at the heart of Peacemaker is a love story between Leota Adebayo (Danielle Brooks) and Christopher Smith (John Cena)," Gunn said, continuing by noting that "it's not a romantic love, it's a love of friendship, of two people who are very different from each other, but they have a lot in common: They have overbearing parents who are obsessed with power, and their own version of what success is."
Smith's father is, of course, white supremacist Auggie Smith/White Dragon (Robert Patrick) while Adebayo's mother is none other than Amanda Waller (Viola Davis). With that and Gunn's words in mind, "Peacemaker" acting as something of a platonic love story between two friends makes a lot of sense. It'll be interesting to see how the friendship between Smith and Adebayo evolves throughout the rest of Season 1 of "Peacemaker."