The Goodfellas Legend You Likely Forgot Starred On Law & Order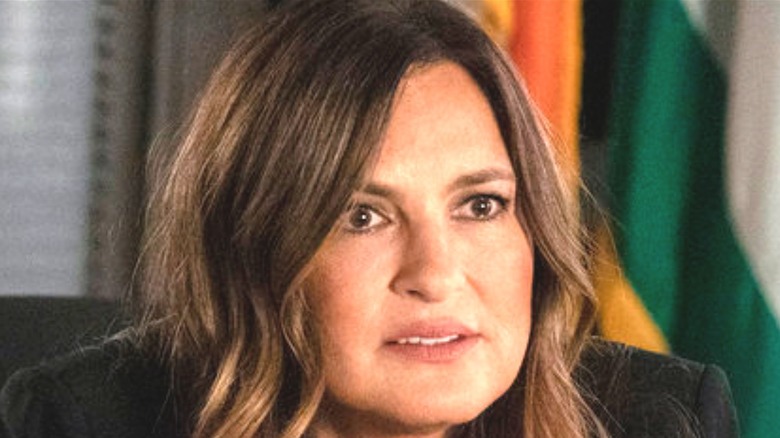 Virginia Sherwood/NBC
History has shown that the biggest TV cast magnet from Martin Scorsese's "Goodfellas" is "The Sopranos." Creator David Chase even referenced the classic mob movie from the '90s with the likes of Michael Imperioli — who played Christopher in the TV series — giving a nod to the character he played opposite Robert De Niro, Joe Pesci, and Ray Liotta. Besides this classic HBO series, cast members from "Goodfellas" have appeared in many other esteemed shows, including the beloved procedural show "Law & Order."
One of the supporting stars of "Goodfellas" turned up in "Law & Order" back when it was in its infancy. In the second season, the show introduced the character of Phil Cerreta (Paul Sorvino), who joined the 27th Precinct detective squad, replacing the recently murdered Max Greevey (George Dzundza). This new sergeant was paired up with Detective Mike Logan (Chris Noth), whom he'd work with until Season 3 when Cerreta was severely injured and forced into an admin role. Stoic and a great supporting talent, the character is a far cry from the role and method of garlic cutting the actor is now synonymous with.
Paul Sorvino played Law & Order original Phil Cerreta
Warner Bros.
Before he starred in "Law & Order," Paul Sorvino was on-screen alongside Robert De Niro, Joe Pesci, and Ray Liotta in Martin Scorsese's "Goodfellas." In the epic crime movie, he played enigmatic capo Paul Cicero, who took in Liotta's Henry Hill and introduced him to the world he always wanted to be in.
While having nowhere near as much screen time as the big three that the story centers around, Sorvino wields more gravitas standing in a doorway or carefully cutting garlic than most of the cast in Scorsese's classic. It stands to reason why he made such a great partner alongside Chris Noth's Logan. While not remaining in the show as long as his on-screen partner would (Noth appeared in 111 episodes of the show before appearing in other spin-offs), Sorvino was in 31 episodes between 1991 and 1992 and delivered a performance that helped propel the show into becoming the huge success it is today.