Has Sony's Spider-Verse Found Its First Live-Action Madame Web?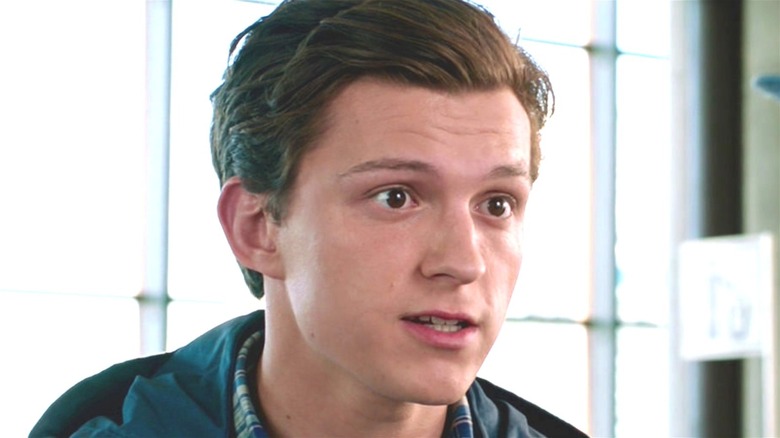 Sony Pictures Releasing/Marvel
In recent years, Spider-Man has gone through many trials and tribulations. Historically, the adaptations of everyone's favorite friendly neighborhood Spider-Man have been under the control of Sony. Both Tobey Maguire and Andrew Garfield's portrayal of the character fell under the umbrella of the production company. But during Tom Holland's tenure, there has been a deal in place that brought Spider-Man into the Marvel Cinematic Universe, with the character appearing in both Sony's "Spider-Man" franchise and Disney's MCU outings like "Avengers: Endgame."
"Spider-Man: No Way Home" established a Multiverse and allowed Maguire and Garfield to appear as their respective characters while still leaving the door open for Sony's franchise films. For example, Tom Hardy continues to appear as Eddie Brock in the "Venom" series. And now Sony reportedly will be bringing another character to life. Never before seen in live-action, there is reportedly a Madame Web film in the works. In the comics, Cassandra Webb, also known as Madame Web, is a mutant who has precognitive abilities and assists Spider-Man from time to time (via CBR.) 
Now, it appears that Sony may have landed on just the right actor for the role.
Dakota Johnson is reportedly in talks to portray Madame Web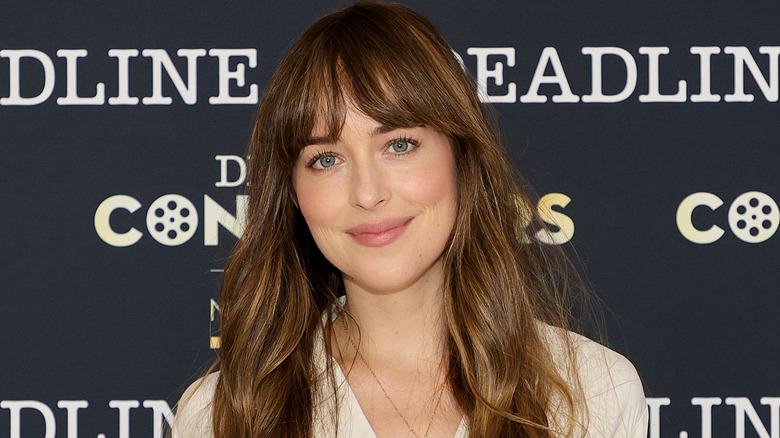 Jamie Mccarthy/Getty Images
According to The Hollywood Reporter, the frontrunner to depict Madame Web is Dakota Johnson. The actor gained wild success by appearing in the "50 Shades of Grey" franchise. She is no stranger to the fanfare of blockbuster films but has also received recognition for her work in arthouse flicks like "Suspiria" and dramas such as "The Lost Daughter." This versatility may be exactly what is needed for the role.
The character of Madame Web doesn't immediately lend itself to a younger star. Cassandra Webb is a character usually shown as an elderly woman. Her condition of myasthenia causes blindness and ensures that she must remain hooked up to a life support machine. It is her clairvoyance that makes her a powerful figure in the Marvel universe. With the film in such early stages of development, it is hard to say what this version will look like. There have been storylines where Madame Web has regained her youth, which seems like a better fit for Johnson to portray (via Marvel.com)
However Madame Web comes to be, Sony is making a good decision by bringing this character to the big screen. The film will be the first female-fronted superhero film from the production company, representation that is needed for comic book movies. Female-led superhero films are still few and far between, making this new endeavor a step in the right direction.