Here's Where You Can Watch Fifty Shades Of Grey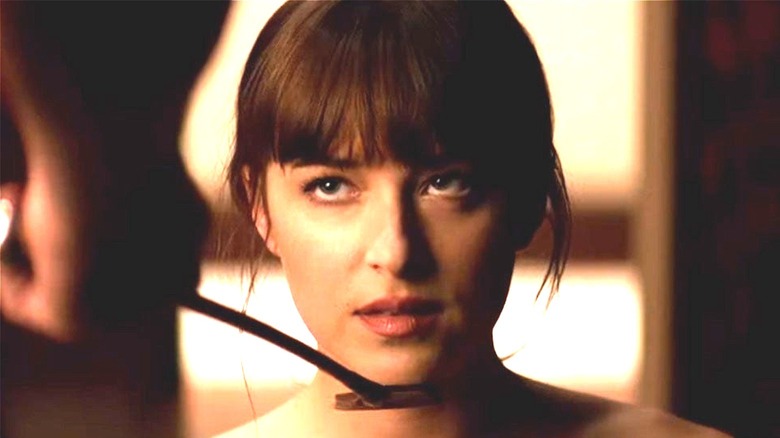 Universal Studios
"I exercise control in all things, Miss Steele." And with that one line of dialogue, "Fifty Shades of Grey" launched a blockbuster film franchise.
The 2015 movie adaptation of the "Twilight" fan fiction turned erotica novel by E.L. James, "Fifty Shades of Grey" follows shy college grad Anastasia Steele (Dakota Johnson) as she begins a sadomasochistic affair with controlling billionaire Christian Grey (Jamie Dornan). Their relationship becomes increasingly complicated however when Anastasia asks for emotional commitment from Christian — something the damaged CEO isn't willing to give.
The Sam Taylor-Johnson film received negative reviews for the somewhat infamous poor dialogue and pacing, but it ultimately made more than $500 million worldwide. Two sequels quickly followed in 2017 and 2018, both helmed by veteran director James Foley — "Fifty Shades Darker" and "Fifty Shades Freed" — though neither movie made as much as the first film. If you want to know what all the fuss was about, here's where you can currently watch "Fifty Shades of Grey."
You can find Fifty Shades of Grey through a number of services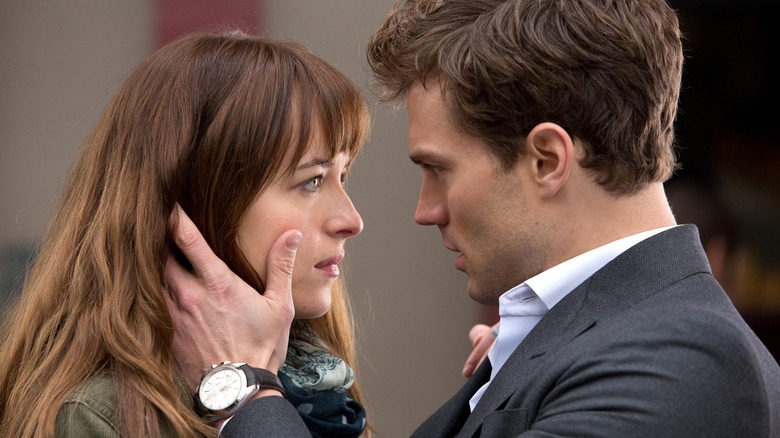 Universal Pictures
"Fifty Shades of Grey" is currently available to stream on DirecTV and SlingTV if you have a subscription to those services. Similarly, you can watch it via TNT, TBS, and TruTV's streaming platforms, but only if you have a cable/satellite subscription you can log into the service with.
You can also rent the film for $3.99 in HD or 4K from the following streaming platforms: iTunes, Amazon, Google Play, YouTube, Vudu, the Microsoft store, Redbox, DirecTV, and AMC Theatres On Demand.
"Fifty Shades of Grey" can also be bought to own in a digital library from various platforms. AMC Theatres on Demand offers the film for $11.99 in HD, while DirecTV asks $12.99. Meanwhile Amazon and Redbox both offer "Grey" for $13.99 in 4K and HD respectively. Other services, including iTunes, Google Play, YouTube, Vudu, and the Microsoft Store have the film available to purchase for $14.99. Otherwise, "Fifty Shades of Grey" is available to own via physical media, like on DVD and Blu-Ray.