Transformers: Titans Return Casts Peter Cullen, Judd Nelson, Wil Wheaton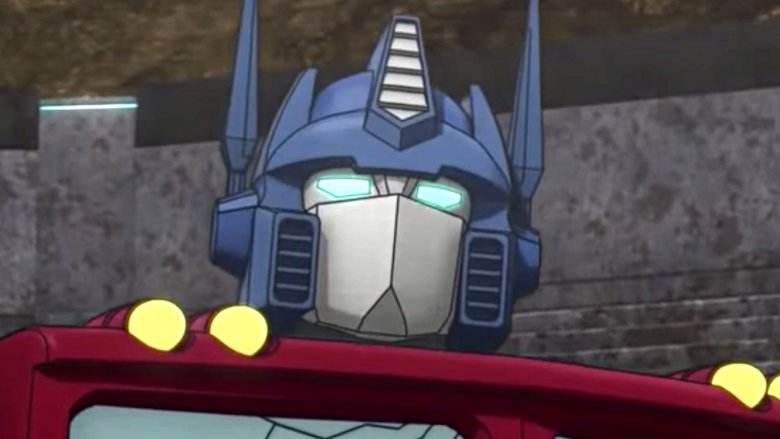 Warner Bros.
You can now take the title of Transformers: Titans Return very literally. The animated series will bring back a pair of voices that should be extremely familiar to longtime fans.
Variety reports that Peter Cullen, who played Optimus Prime on the original '80s cartoon, and Judd Nelson, who voiced Hot Rod in 1986's The Transformers: The Movie, will reprise their roles in the upcoming digital series from Warner Bros.' Machinima and toy company Hasbro. 
The series will also feature Star Trek: The Next Generation alumni Wil Wheaton as Perceptor and Michael Dorn as Fortress Maximus along with former Power Rangers star Jason David Frank as Emissary.
The series is the second installment in the Transformers: Prime Wars trilogy, and it will consist of 10 episodes, each about 11 minutes long. The show will premiere exclusively on Verizon's Go90 video service in November. The first chapter, Transformers: Combiner Wars, generated more than 125 million views since its premiere in August 2016.
Titans Return picks up right where Combiner Wars left off. In the series, the giant Transformers called Titans are awakened and create huge problems. Trypticon, a gigantic lizard-like Transformer, wreaks havoc on Cybertron while Windblade and a team of Transformers must bring back an ancient ally. 
The new cast joins returning voice talent Abby Trott as Windblade, Jason Marnocha as Megatron, Frank Todaro as Starscream, and Lana McKissack as Mistress of Flame.
Check out an image that Hasbro released of Fortress Maximus below. While we wait for more details, take a look back at some of the most horrible things the Transformers have done.