The Big Problem Some Fans Have With The God Of High School Anime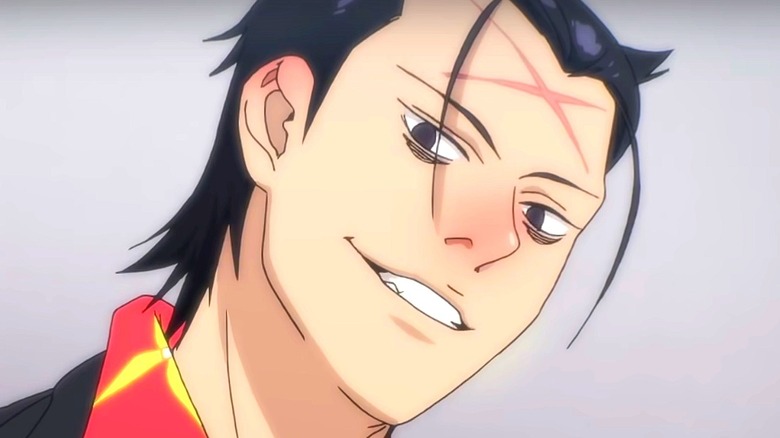 Crunchyroll
In 2020, Crunchyroll decided to expand its reach in the anime business by producing its own slew of anime titles. Under its Crunchyroll Originals label, the streaming service now has several anime series under its belt with no signs of slowing down. In fact, February 2022 is going to bring us some martial arts action thanks to the premiere of "Shenmue The Animation," which Crunchyroll is co-producing along with Adult Swim. But when it comes to flying kicks and outstanding animated fight choreography, Crunchyroll already hit anime fans with an ax-kick of a series called "God of High School."
"God of High School" is a 2020 anime adaptation of the Korean Webtoon manhwa by Park Yongje. The series focuses on 17-year-old Jin Mori and his friends who compete in a martial arts tournament to determine the strongest high schooler of all. With impressive animation from studio MAPPA and a finale that sets the stage for a follow-up, it's easy to see why some fans are craving a possible Season 2 of "God of High School." Yet despite some of its praise, some fans take issue with one glaring problem the series has.
Some fans feel the pacing for God of High School is too rushed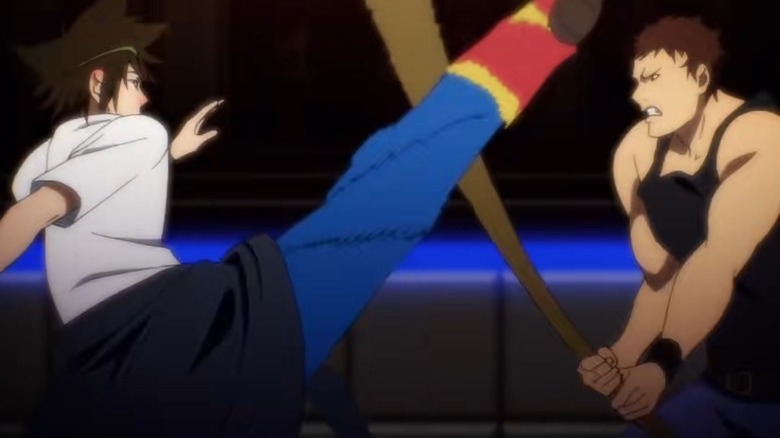 Crunchyroll
During an interview with Crunchyroll, "God of High School" scriptwriter Kiyoko Yoshimura noted that anime fans were in for a high-octane, fast-paced ride with the anime series. Unfortunately, for some anime fans on Reddit, "God of High School" is perhaps too fast-paced when it comes to the plot. 
On Reddit, user u/PotatEXTomatEX called, "God of High School" an "anime speedrun" because it felt like the series jammed numerous Webtoon chapters into a single season. And users such as u/AndrewSuarez also noted that the anime's breakneck pacing leaves out some key details found in the Webtoon, writing, "Yeah, it feels way off in the anime. I put on hold the series after the final match to read the Webtoon, and actually, the Webtoon explains those moments, and a lot more things make more sense. The anime just skips so much information it ends up being like a mindless battle shounen."
Some critics have also discussed pacing as one of the series' main weak points. For instance, one review from Polygon said the series felt like two seasons crammed into one. However, "God of High School" is still beloved by many other fans, despite its pacing issues. For example, u/golden-Guru wrote, "...I'm just here for the fighting scenes, and I absolutely love the art style, that's why I'm really enjoying GoHS. I want nothing more than good fighting scenes, and that's exactly what I get."