What Better Call Saul Fans Really Think Will Happen In Season 6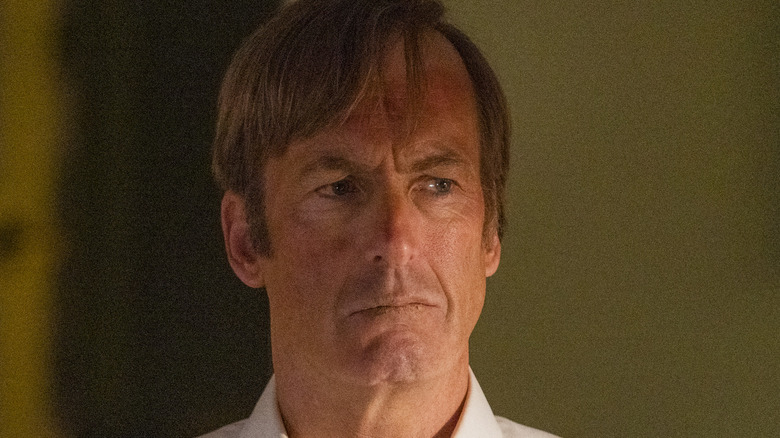 AMC
One of prestige television's finest shows comes to an end in 2022 when "Better Call Saul" Season 6 airs on AMC. The show, a spin-off of the network's beloved "Breaking Bad," started airing in February 2015 and has been nominated for 39 total Emmy Awards since its inception. While "Breaking Bad" received 58 nominations and 16 wins from the same body during its five-season run, "Better Call Saul" remains near-perfect among critics and fans alike, according to Rotten Tomatoes.
Season 5 of "Better Call Saul" upped the ante to a recognizably exciting pace for fans of Vince Gilligan's' tense, violent criminal dramas. The show's plotlines converged, bringing Jimmy McGill (Bob Odenkirk) and Kim Wexler (Rhea Seehorn) face-to-face with Salamanca family enforcer Lalo (Tony Dalton) in increasingly dangerous ways. At season's end, Gus Fring (Giancarlo Esposito) ordered an attempt on Lalo's life, which the character narrowly escaped — but no other characters know that yet. With Lalo on the run and unaccounted for, nearly every major character is in grave danger. Fans already know that Jimmy (aka Saul), Mike, and Gus survive simply by virtue of their presence in "Breaking Bad." What happens to Lalo, Nacho Varga (Michael Mando) and Kim, in the meantime, remains up in the air.
AMC has not yet announced when "Better Call Saul" Season 6 will premiere. In the meantime, fans are speculating what might happen to their favorite characters in the final episodes.
Better Call Saul fans on Reddit aren't sure Lalo, Nacho, or Kim will survive the series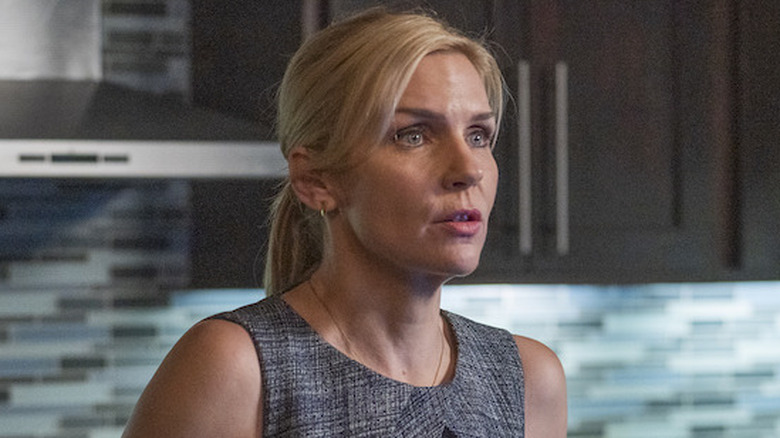 AMC
On the "Better Call Saul" Reddit community, fans discussed the fate of three key characters who audiences already know do not appear in "Breaking Bad" — a fact that makes a deadly fate all the more possible.
One viewer, u/ironside33, posted predictions involving Lalo, Nacho, and Kim. "Lalo kills Nacho. Maybe his dad too. I see no possible way Nacho survives after having betrayed 3 sets of Salamancas now," the user wrote. They suggested that Mike could kill Lalo to finish the attempt on his life that Gus ordered. Meanwhile, the user suspects that some sort of trouble awaits Kim and that she could contact El Galbraith (aka "Ed the Disappearer," as played by the late Robert Forster, the vacuum cleaner salesman with a knack for "disappearing" people) to skip town and obtain a new identity.
Whatever happens to Kim, fans don't foresee her death as being a foregone conclusion. "I don't see the show killing her off because then Saul would've been a lot darker in BB," u/ironside33 wrote, expressing hope that Jimmy and Kim will meet again in the flash-forward scenes that take place after "Breaking Bad." Most fans agreed that Michael Mando's character is doomed to meet a violent end, but fans want a better outcome for Kim. 
This series doesn't generally strive for a typical happy ending, though. "I really, really hope you are correct on the last [point]," wrote user u/IRISH-117. "And it kind of makes sense. When Gene is recognized as Saul, he decides to quit running. I sincerely hope he reunites with Kim [...] We are going to see some sad stuff in the last season, folks. It would make sense that she's killed off."