Paramount+ Finally Addresses Their Yellowstone Problem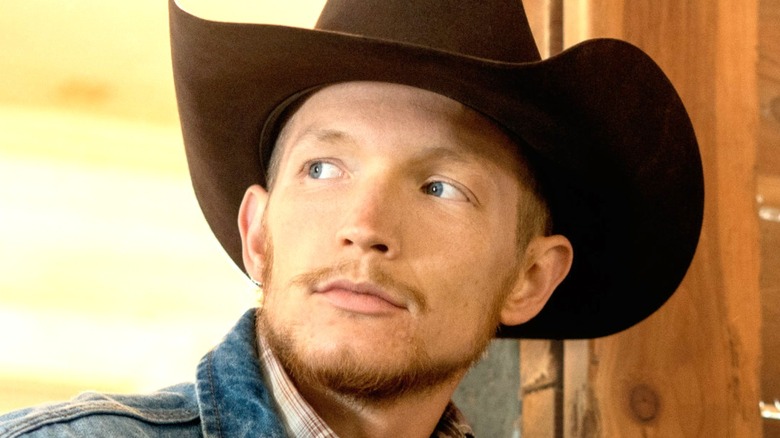 Paramount Network
Paramount Network clearly believed in "Yellowstone" all along, because you don't cast Kevin Costner in a show you don't have extremely high hopes for. Still, it's probably fair to say that even the streamer itself has likely been surprised to witness the modern day Western's rise into the kind of pop culture touchstone that's worthy of its own spinoffs. Over the course of four seasons, millions have become enraptured with the drama surrounding the Dutton family ranch, as all kinds of ne'er-do-wells do their level best to acquire the clan's land for their own machinations. From shoot-outs to bombings, you never know what's going to happen on the ranch next — or, for that matter, which Dutton will cause problems to the clan on any given week. As such, it's only to be expected that Paramount seems keen to keep the "Yellowstone" train moving. 
Few things in the world of entertainment are set in stone, but even then, it's probably fair to say that "Yellowstone" Season 5 seems all but a certainty. After all, audiences are already seeing the show's universe further fleshed out, now that the critically acclaimed (via Rotten Tomatoes) spinoff show "1883" is roaming the prairie. With the upcoming "Yellowstone: 6666" also in the works, Paramount is building a shared universe entirely of its own. 
Sadly, anyone hoping to catch up with the series with only a single subscription will be out of luck. For the time being, "Yellowstone" remains exclusive to Peacock after it airs on the Paramount Network, while "1883" is only found on Paramount+. It seems like an odd arrangement, and now, Tanya Giles, the Chief Programming Officer at ViacomCBS, has spoken about why that's the case — and why viewers need to pay two different streaming charges to see all of "Yellowstone."
Giles explained the situation that led to the Yellowstone confusion
It's understandable that any streamer would covet a red-hot commodity like "Yellowstone," and there's little doubt Paramount would love to get the full property back under its own umbrella. However, when Tanya Giles was asked about the tricky streaming situation during a virtual TCA press day for Paramount+, her answers were somewhat less informative than a viewer looking for an immediate solution to the streaming issue might hope (via Deadline).
While Giles kept any concrete answers close to her chest, she did make clear that the situation is rather complicated, and caused by pre-existing deals. "As part of ViacomCBS, we're incredibly thrilled with the success of 'Yellowstone,' and millions of people are able to find it on Paramount Network," she said. "We also do marathon runs on Pluto TV and Paramount Network for catch up. In terms of where to catch it online, we had content licensing deals well before Paramount+ was thought of, and our solution to that, our great solution, was to create a broad universe of 'Yellowstone' by bringing '1883,' its prequel, exclusively to Paramount+."
Content licensing deals have become all the more crucial in the age of streaming. Whereas networks were more than happy to license their shows to Netflix when it was the only game in town, exclusive streaming rights are more important than ever. The right shows and movies can entice audiences to sign up for one streamer over another. It's unclear if a deal between ViacomCBS and NBCUniversal, which owns Peacock, could strike a deal in the near future, allowing ViacomCBS to bring all of "Yellowstone" to Paramount+, but undoubtedly, forces are already at work to try to make that happen.
Yellowstone isn't the only property that has to deal with complex agreements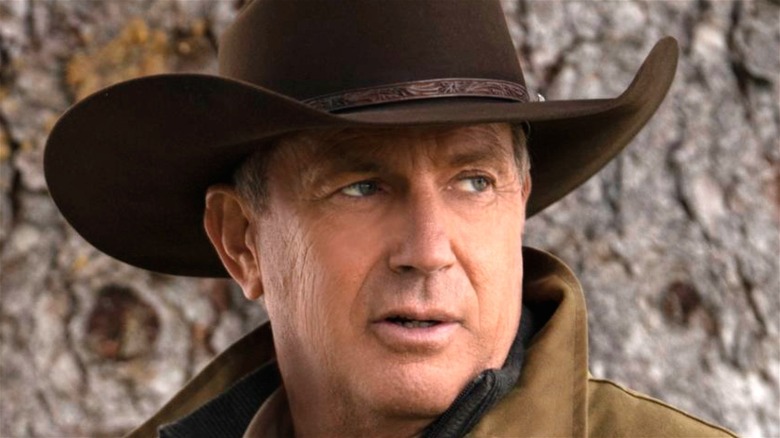 Paramount Network
It remains to be seen when — or if — "Yellowstone's" contract situation will change in a manner that brings the show in the Paramount+ fold. However, it's not the only ViacomCBS show that's been licensed out to streaming platforms that might appear counterintuitive now that Paramount+ is a thing. As CNet points out, Comedy Central is a ViacomCBS property, yet "South Park" is available for streaming on HBO Max. 
"Yellowstone's" streaming situation might be the most obvious example of such deals due to the emerging spinoffs, but even then, it's not exactly the only entertainment juggernaut that's been troubled with complicated deals that precede its shared-universe aspirations. Perhaps the most notorious of such cases is Spider-Man, who is arguably the most popular Marvel comics character, but whose rights have long been with the Sony Group. This has necessitated all sorts of complex Spider-Man deals to keep the wall-crawler in the Marvel Cinematic Universe. Of course, it's worth noting that despite all the complications, those companies have been able to sort things out and get things like "Spider-Man: No Way Home" done. As such, there's hope that the "Yellowstone" streaming situation will also be solved at some point in the future.