The Highest Grossing Reese Witherspoon Movie Isn't What You Think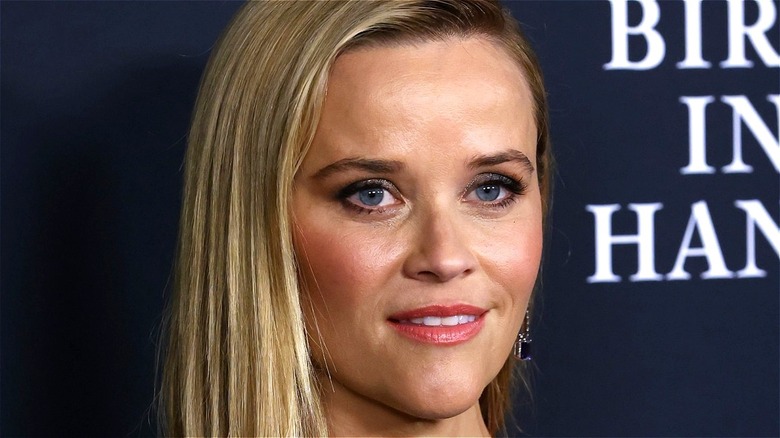 Frazer Harrison/Getty
Reese Witherspoon has been one of the most recognizable faces of American film and television for the past three decades. From her early teen roles in nineties films like "The Man in the Moon" and "Audition" to a litany of hits in the 2000s, to her self-reinvention as a prestige TV mainstay in the 2010s with shows like "Big Little Lies" and "Little Fires Everywhere," the New Orleans-born actress fits every definition of a superstar. And recently, she has also become a highly prolific producer, one who played a pivotal role in helping marshal projects like "Gone Girl" and "Truth Be Told" into being.
As tends to be the case of any A-list actor with such a storied history of successful films, you can have your pick of which Reese Witherspoon movie means the most to you. She's the kind of star who's just as likely to show up on the radar of a casual romcom fan or an inveterate cinephile. But one of her films towers above all the others as her highest grosser by a wide margin. And it's not necessarily one you'd immediately associate with her.
Sing was a worldwide box office hit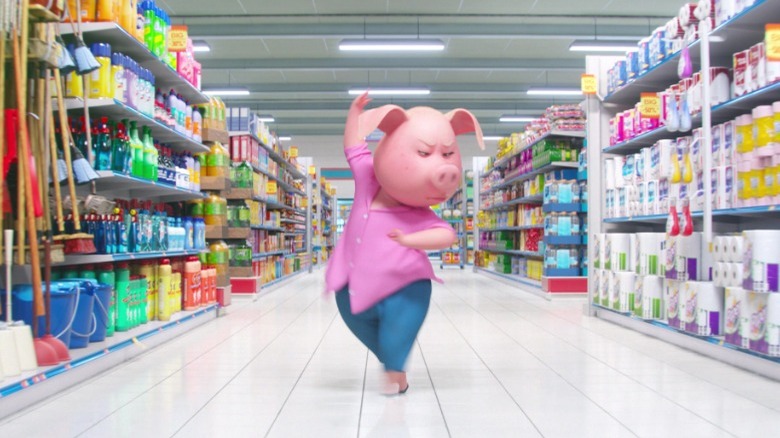 Illumination Entertainment/Universal
Among the many aptitudes she's honed over the years, Reese Witherspoon has done her fair share of voice acting work. As early as 2000, she was making guest appearances on Fox's "King of the Hill." By 2009, she was enough of a marquee name to be cast as the star of a film from the famously star-power-favoring DreamWorks Animation, for whom she voiced Susan Murphy, also known as Ginormica, in "Monsters vs. Aliens" and its video game tie-in. She was even supposed to voice Merida in Pixar's "Brave" before dropping out due to scheduling issues (via Digital Spy).
However, it turns out that Witherspoon's most successful animated project — at least as far as box office receipts are concerned — remains Illumination Entertainment's "Sing." The lively, unabashedly sincere musical comedy about talking animals with dreams of pop stardom saw Witherspoon play Rosita, a porcine housewife who gave up music to focus on her duties as a mother to 25 piglets. A veritable smash, "Sing" grossed over $630 million worldwide (via Box Office Mojo), placing it at the top of Witherspoon's box office ranking, far ahead of "Monsters vs. Aliens'" $381 million intake. The actress naturally reprised her role in the recently released sequel.
Walk the Line is her biggest live-action success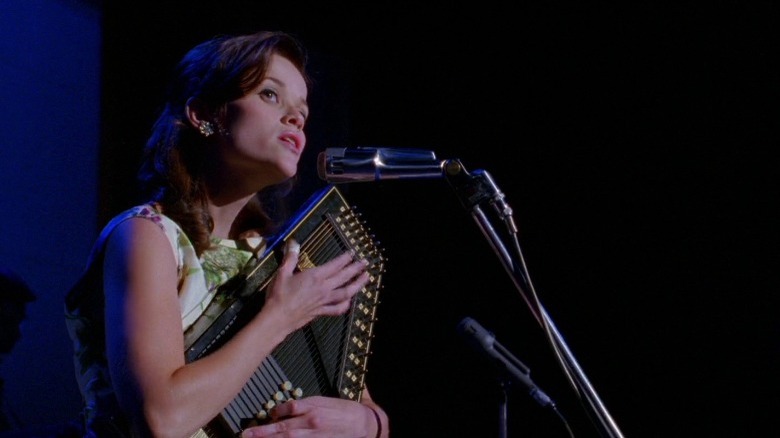 20th Century Studios
The top three highest-grossing films of Reese Witherspoon's career are all family-oriented films from major CGI animation studios — "Sing," "Monsters vs. Aliens," and "Sing 2," in that order. But, if we're talking specifically about her live-action work, then we have to go back a few years to pin down the actress' number one hit.
While "Legally Blonde" is arguably the early-2000s movie for which Witherspoon is best remembered by a lot of people, another movie released a few years later proved to be an even bigger success in all respects. That would be the 2005 James Mangold-directed period music biopic "Walk the Line," which focused on the life of Johnny Cash (Joaquin Phoenix) and his whirlwind romance with country singer June Carter. The film became a legitimate audience sensation for adult drama standards, grossing nearly $187 million worldwide (via Box Office Mojo). For her performance as Carter, Witherspoon won the biggest raves of her career up to then, and the Academy Award for Best Actress in a Leading Role (via IMDb).