Game Of Thrones Season 7 Premiere Breaks HBO Viewership Records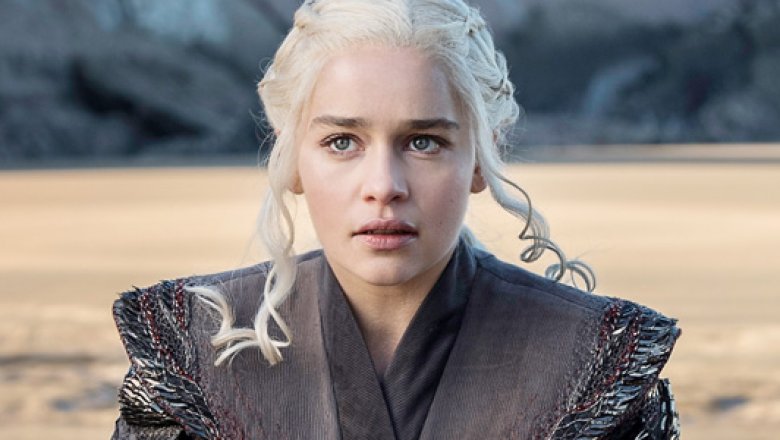 HBO
Winter is here, and boy, is it fierce. 
Entertainment Weekly reports that the season 7 premiere of Game of Thrones, which aired on July 16, smashed HBO viewership records. The newest Thrones episode, titled "Dragonstone," pulled in a staggering 16.1 viewers across all HBO platforms, including repeat airings, streams on HBOGO and HBONow, and DVR recordings. 
These stats represent an incredible 50 percent up-tick from the season 6 opener and prove that, despite the up-in-arms drama the series airing in the summer caused, fans couldn't wait to return to the Seven Kingdoms. 
Even when excluding HBO's streaming platforms (which yielded a touch over six million viewers) and only consider Nielsen's overnight number (10.1 million viewers total), "Dragonstone" still trumps last year's finale episode, which was the series' previous most-watched episode in overnight ratings. 
The premiere was the most tweeted-about Game of Thrones episode in the show's history, inspiring 2.4 million tweets. But it isn't just fans who've yearned for the new season. Critics have experienced the same kind of anticipation. Writers across dozens of platforms have given "Dragonstone" rave reviews, and on Rotten Tomatoes, the episode currently holds a 96 percent approval rating, having received only one negative review.
Unfortunately, just 12 episodes remain in the Thrones canon (the current season consists of seven episodes total; the eighth and final season is set for six episodes), so it's best to savor each episode before the show is gone for good.
While we wait for this season's second episode to air, catch up on what you missed in the premiere and find out the untold truth of Game of Thrones.