Sarah Jessica Parker Teases The Likelihood Of And Just Like That... Season 2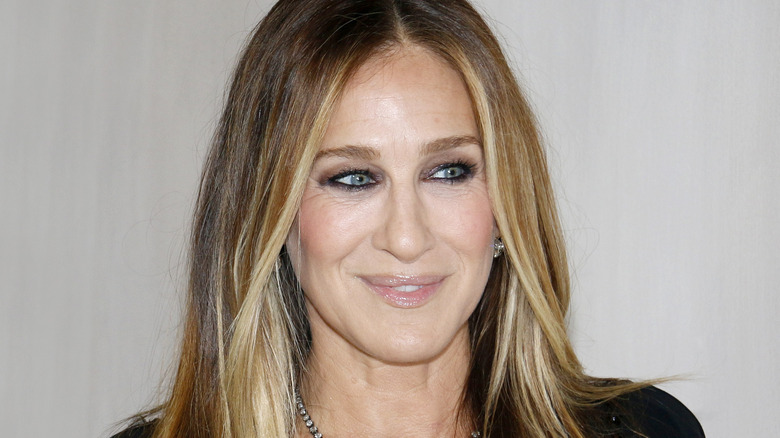 Tinseltown/Shutterstock
Before such beloved programs as "The Sopranos" and "Game of Thrones" dominated the HBO roost, "Sex and the City" stood out as one of its most popular original shows. Created by Darren Star and heavily inspired by author Candace Bushnell's 1997 book of the same name, "Sex and the City" gave viewers a taste of New York City life from the comfort of their own homes. The tight-knit friend group of Carrie Bradshaw (Sarah Jessica Parker), Miranda Hobbes (Cynthia Nixon), Samantha Jones (Kim Cattrall), and Charlotte York (Kristin Davis) served as the focal point and became TV icons in the process.
"Sex and the City" ran for six seasons and 94 episodes from 1998 to 2004, nabbing numerous awards and even a few feature films along the way. That may seem like a lot of viewing material for the average fan, but longtime viewers were always willing to pile more onto their watchlist. As a result, "And Just Like That..." debuted in late 2021, keeping the "Sex and the City" story alive with most of its integral characters in tow. Sadly, as of February 3, 2022, the revival series will conclude after enjoying a record-breaking nine-episode run, but will it really be the end after all?
"And Just Like That..." proved itself a massive success, so could a Season 2 come to fruition down the road? Here's what Sarah Jessica Parker herself had to say on the subject.
And Just Like That... Season 2 isn't impossible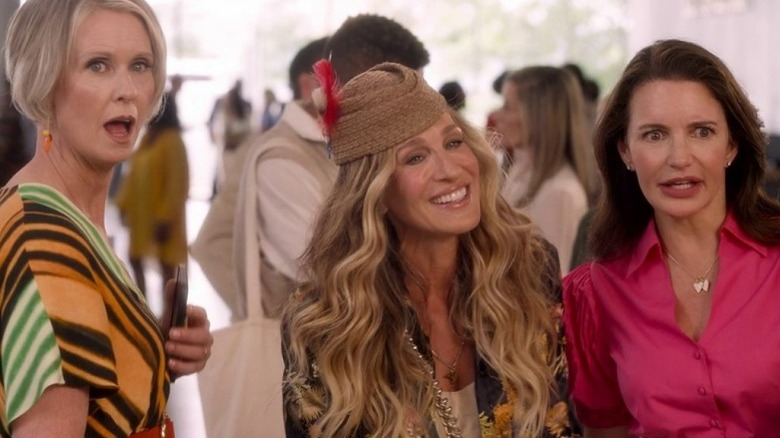 HBO Max
Michael Patrick King — who served as executive producer, writer, and director on "And Just Like That..." — and Sarah Jessica Parker recently spoke to Variety about the "Sex and the City" sequel series. During their chat, they covered everything from the physical absence of Kim Cattrall's Samantha Jones to an unmade third film. However, arguably the most interesting thing they touched on was the possibility of a second "And Just Like That..." season, which is a prospect that many fans are curious about. As it turns out, both King and Parker had some intriguing remarks about it.
"There's a calendar, and you don't want to let too much time pass. There feels like there's momentum," said Parker, adding that she'd "definitely" come back to the role of Carrie Bradshaw for Season 2. Of course, the big obstacle would be aligning everyone's schedules, but she notes she'd brought up the topic to King before, so it's far from a brand new idea. King remarks, "We did something that was hard to do, which is we took something familiar and did make it new," and given the response to their efforts, it's plain to see there's an audience out there should Season 2 come together.
This is far from an official announcement, but it's good to know that those involved in "And Just Like That..." are ready for more. All we can do is hope that more news surrounding a second season will arrive in the coming weeks.