Is There A New Blue Bloods Episode On Tonight? (February 4, 2022)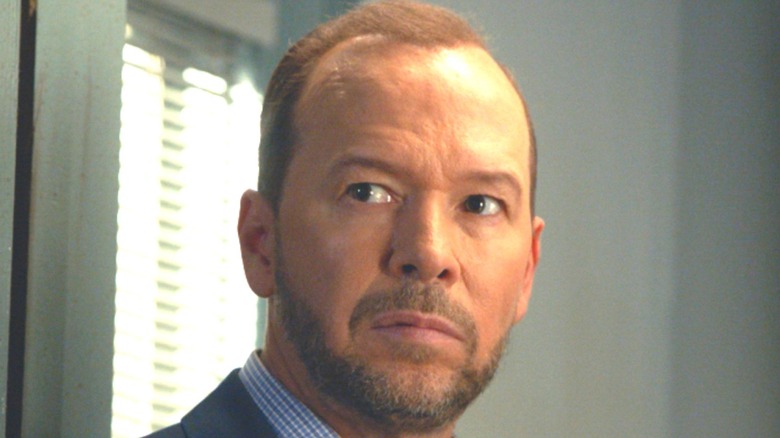 CBS
After 12 successful seasons in its cozy Friday night perch, "Blue Bloods" is officially a CBS institution. Tracking multiple generations of the law-abiding Reagan family through their triumphs and lowlights, the police procedural drama layers in lots of intergenerational conflicts into its plot. The series follows Danny (Donnie Wahlberg), Erin (Bridget Moynahan), Jamie (Will Estes), Sean (Andrew Terraciano), Frank (Tom Selleck), and Henry Reagan (Len Cariou) as they struggle to bring bad guys to justice and battle against those standing in their way. A highlight of every episode is a family dinner in which the family tries to hash out their cases and conflicts alongside a hearty meal. 
The last new episode of "Blue Bloods" to air on CBS was titled "Cold Comfort," and it premiered on January 28. "Cold Comfort" follows Eddie Regan (Vanessa Ray) and her partner Officer Luis Badillo (Ian Quinlan) as they try to chase down a rare book that's been stolen from a local shop. Elsewhere, Erin's attempt at trying to learn more about Anthony Abetemarco (Steve Schirripa)'s new girlfriend goes awry and Frank tries to suss out a dirty cop.
But what about the next episode of "Blue Bloods"? Will the show offer a brand new hour to dedicated viewers on February 4?
There will not be a new Blue Bloods on Friday, February 4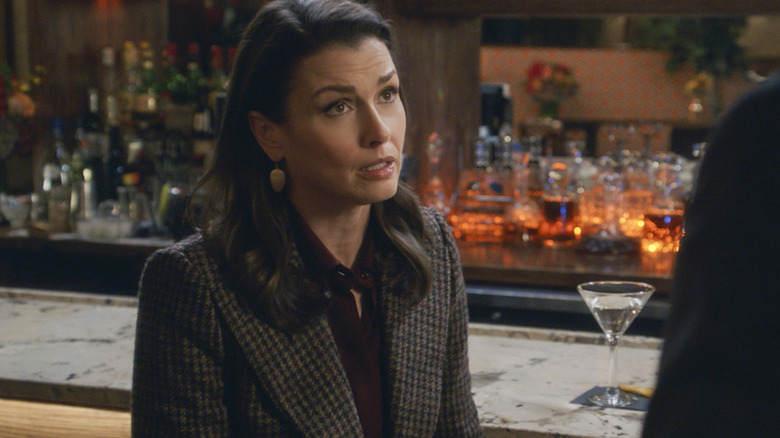 Courtesy of CBS Entertainment
Per the CBS primetime schedule, there will be no new episode of "Blue Bloods" airing on Friday, February 4. Instead, the network will air a rerun of the Season 12 premiere, "Hate is Hate," at 10 p.m. ET. The schedule also appears to show that "Times Like These," the current season's second episode, will air next week. 
This scheduling news means fans will have to wait at least two weeks for a brand new episode of "Blue Bloods" to land on their TV screens. The lack of new installments likely means that CBS is looking to counterprogram against the 2022 Winter Olympics, which began airing on NBC this week. It's possible they're trying to avoid burning off new episodes of their hit shows against the sporting event and risk losing viewers in the process. 
We can, however, tell you what the title of "Blue Bloods"' next episode will be. Per IMDb, Episode 14 will be called "Allegiance." IMDb does not list an air date for "Allegiance," but at least fans have an episode name to look for when the drama returns.