The Jackass Star Johnny Knoxville Wishes Filmed More With The Cast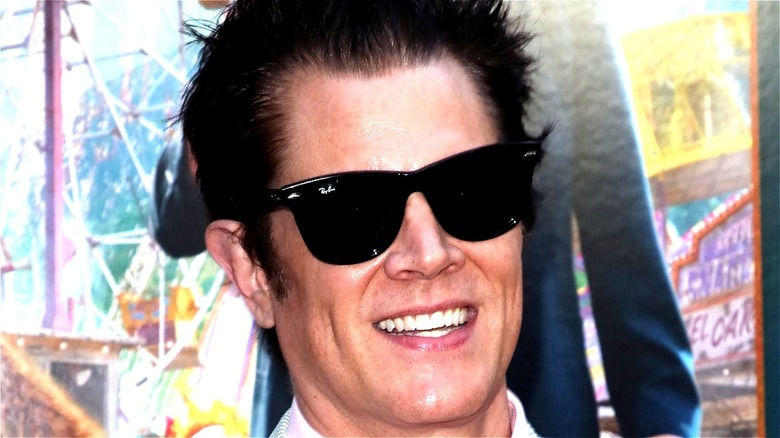 David Livingston/Getty
For the past several decades, the "Jackass" cast has endeared itself to audiences through its members' shared willingness to put their bodies on the line in order to pull off some astonishingly dangerous stunts. Indeed, across its multiple TV seasons and films, the "Jackass" franchise has seen its crew of real-life performers consistently step up and commit to doing many truly ludicrous pranks in the name of entertaining audiences everywhere. As a result, cast members like Johnny Knoxville, Steve-O, Chris Pontius, Ehren McGhehey, and Preston Lacy have all become recognizable faces and household names.
The franchise's latest entry, "Jackass Forever," sees many members of the long-running "Jackass" crew come together to once again test their limits both physically and comedically. While the franchise's creative team seems to be happy with everyone who returned to work on "Jackass Forever," as well as those who agreed to appear in it as guests, Johnny Knoxville has revealed the one cast member he wishes he had gotten to work with more over the years. Interestingly, the cast member in question probably isn't who most "Jackass" fans might expect.
Johnny Knoxville wishes he had gotten to work more with Brandon DiCamillo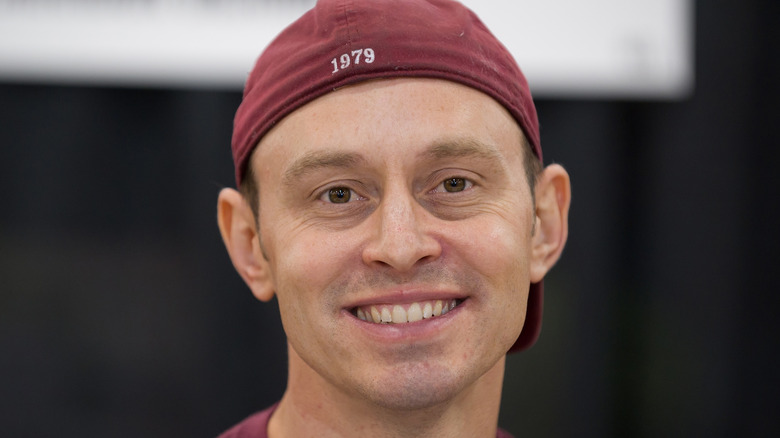 Gilbert Carrasquillo/Getty Images
During a Reddit Q&A for "Jackass Forever," two of the film's stars, Johnny Knoxville and Chris Pontius, answered questions from fans online and shared their thoughts on the franchise's history.
When asked about the impact that the CKY crew — which included Bam Margera, Ryan Dunn, Rake Yohn, and several others — had on the creation of "Jackass," Knoxville opened up about how much he wishes CKY founding member Brandon DiCamillo had participated in more "Jackass" pranks and stunts. "I love the CKY videos. ... God, I wish Brandon DiCamillo would have shot with us more because he was so funny! But he just wanted to play video games all day! But we love those guys and [CKY] was a wonderful part of 'Jackass,'" Knoxville remarked.
DiCamillo was involved in "Jackass" from the very beginning, and even appears in the franchise's first TV episode (via IMDb). In fact, he frequently appeared not only in the "Jackass" TV series but also in several of the films that followed it. For many years, he continued to work with his fellow CKY crew members to produce new projects and videos as well. However, DiCamillo made his last "Jackass" appearance to date in 2010's "Jackass 3D," and there have been no signs since then to suggest that he'll be returning to the franchise any time in the near future.
Regardless, it's clear that his absence is one that is still felt by several of the franchise's remaining stars.