New Claim Says Steven Spielberg Directed Poltergeist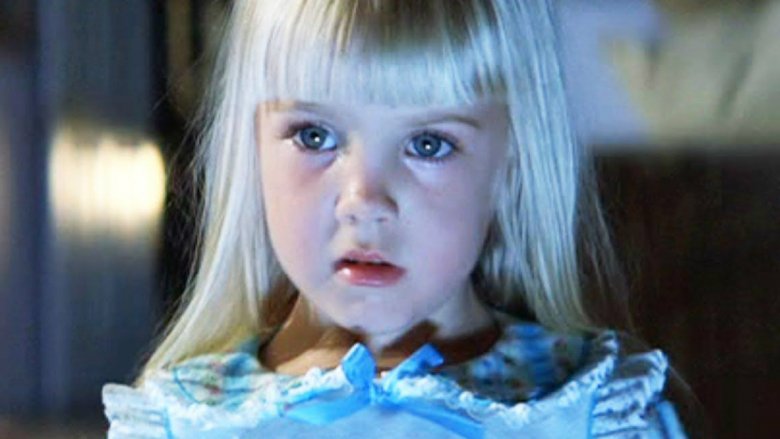 The story behind the scenes of 1982's Poltergeist might be more interesting than the one we saw onscreen, and that's saying something.
It's long been rumored that producer Steven Spielberg was much more than a co-writer and producer on the iconic horror flick. At the time, his contract with Universal kept him from making another movie while he worked on E.T. the Extra-Terrestrial, but he was often on the set of Poltergeist, which was officially helmed by Tobe Hooper (The Texas Chainsaw Massacre).
In a recent interview with Blumhouse, Wish Upon director John Leonetti said he visited the set of Poltergeist while his brother served as director of photography. 
"Steven Spielberg directed that movie. There's no question," Leonetti said. "Hooper was so nice and just happy to be there. He creatively had input. Steven developed the movie, and it was his to direct, except there was anticipation of a director's strike, so he was 'the producer' but really he directed it in case there was going to be a strike and Tobe was cool with that. It wasn't anything against Tobe. Every once in a while, he would actually leave the set and let Tobe do a few things just because. But really, Steven directed it."
Of course, that's far from official confirmation. However, Spielberg himself said in the past that he played a bigger part in Poltergeist than he originally let on (via The Playlist). "Tobe isn't... a take-charge sort of guy," Spielberg said a while back. "If a question was asked and an answer wasn't immediately forthcoming, I'd jump in and say what we could do. Tobe would nod agreement, and that became the process of collaboration."
Spielberg later downplayed the comments and still maintains that Hooper directed the movie. But it's hard not to notice Spielberg's fingerprints on the flick. From the performances of the young cast to the Close Encounters-type tension, it does feel a lot like a Spielberg movie.
We may never know the truth, but it's fun to speculate. Either way, the set of Poltergeist definitely seems like it was cursed.