Which CSI Show Has The Most Serial Killers?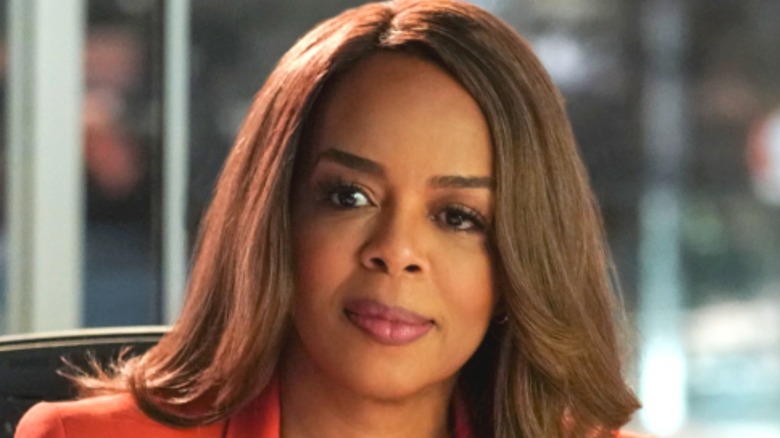 Sonja Flemming/CBS
CBS' "CSI: Crime Scene Investigation" has spawned four different spin-offs, creating a successful dynasty filled with memorable characters and crimes. The multi-show franchise has seen everything from passion killings to mass casualty events, and acts of terrorism to kidnappings. Any and every kind of calamity has been investigated by the four different teams which held down the fort in the show's various locales. Though only one arm of the show's franchise — "CSI: Vegas" — is currently airing as of press time, the show's legacy expands ever outward.
Serial killers populated most of the five "CSI" shows. "CSI: New York" had the Cabbie Killer (Ryan Locke), who cut his way through seven people. "CSI: Miami" had The Incinerator, AKA Jack Toller (Callum Keith Rennie), who killed five people. And "CSI" had The Shear Stalker, AKA Dr. Bill Ryan (William Ragsdale), who killed four. But which of the four "CSI" spin-offs had the most serial killers per pound? We've done the math, and here's what we've found.
The original CSI had the most serial killers
Per IMDb, when it comes to serial killers, the original "CSI" is the clear winner here. The show managed to pack 29 serial murderers into its narrative over the course of a 15 season run. This includes a host of frightening faces, from the Gig Harbor Killer (Mark-Paul Gosselaar) to dentist David Lowry (Ned Beatty). Who had the highest kill count? "The Dick & Jane Killer," Nate Haskell (Bill Irwin), who slew 30 people — 12 by proxy means.
"CSI: NY" comes in at second place with nine serial killers, including Suspect X (Kam Heskin) and The Compass Killer, Hollis Eckhart (Skeet Ulrich). The most prolific serial murderer solely attached to the show is Doctor Marty Pino (Jonah Lotan), who killed 11 people.
Trailing the pack by just one killer is "CSI: Miami," with eight serial killers. As for show-exclusive serial killers with the highest kill count, Michelle Baldwin (Alicia Witt) and Walter Lee Resden (Damian Young) split the honors with 12 murders each.
Who killed the highest number of people during a franchise crossover event? The highest kill count belongs to Henry Darius (James Badge Dale) who killed 21 people, two by proxy, during a "CSI: Miami" and "CSI: NY" crossover event.
As of writing, "CSI: Vegas" has not yet introduced a serial killer character. "CSI: Cyber," which was cancelled after two seasons, also didn't have time to introduce a serial killer before leaving the airwaves.