The Law & Order Character You Likely Forgot William H. Macy Played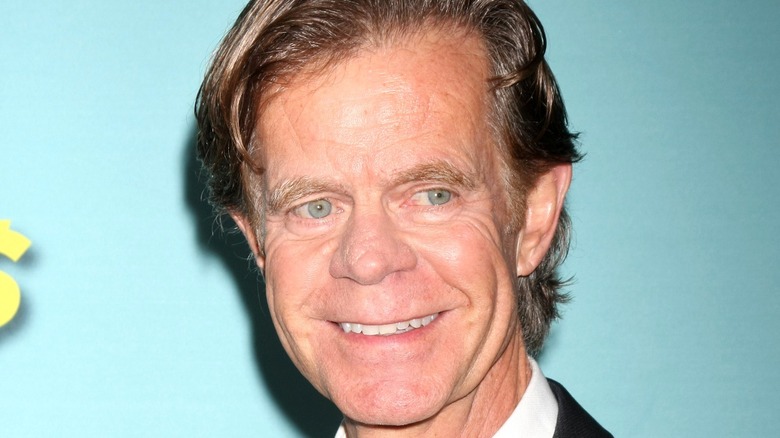 Kathy Hutchins/Shutterstock
Even before he was the alcoholic family patriarch Frank Gallagher on the Showtime dramedy "Shameless," William H. Macy had a thriving career in film, television, and theater as one of the country's great character actors.
The blue-eyed thespian's obvious range served him well on the stage, especially. He worked on Broadway and Off-Broadway as well (via Film Freak Central), often collaborating with acclaimed writer and director David Mamet. Their films together would eventually include "Spartan," "State and Main," and "Wag The Dog." When asked by The AV Club in 2003 whether it was hard to shift from stage to screen, Macy commented that "One of the things I did early on in film was over-enunciate and talk too loud. But... the acting problems are really just the same."
It was his Academy Award nominated performance as the pathetic Jerry Lundegaard in the 1996 film "Fargo," though, that really elevated Macy's career. Soon he received bigger roles in a mix of genre films and smaller productions, including "Jurassic Park III," "Magnolia," "The Cooler," and "Wild Hogs," before becoming part of the ensemble cast of "Shameless" for 10 seasons.
But before his wider success, he also put in time on the "Law & Order" set just like any other New York stage actor in need of work.
William H. Macy was in the very first episode of Law & Order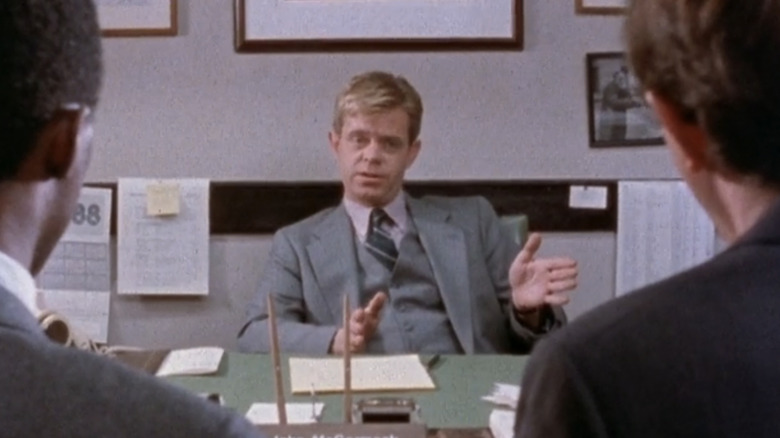 NBC
Unlike a lot of New York thespians, William H. Macy does have the honor of having been cast in the very first "Law & Order" episode, "Everybody's Favorite Bagman." Macy commented in an interview with Television Academy that "[Law & Order] singlehandedly supported Off-Broadway [actors] to this day... that would pay the rent for a couple months and allow you to do another play." 
In the episode, Macy plays John McCormack, an Assistant U.S. Attorney that Stone (Michael Moriarty) consults about a case involving political corruption and parking meter fines. Stone gives the office the case, and later McCormack helps Stone and Robinette to try and incriminate Council officials.
Though originally produced in 1988 according to TV Insider, "Everybody's Favorite Bagman" actually aired on October 30, 1990 (via IMDb), with the release officially launching the first of Dick Wolf's television franchises. And while there are some clear differences in the pilot from the rest of the series, including Cragan's additional hair, Macy is already giving a perfect "Law & Order" guest star performance. He's professional, hits his lines perfectly, and acts like a veteran law enforcement official. You can't expect anything less from such a talented actor.