DC Launching Female-Focused Gotham City Garage Comic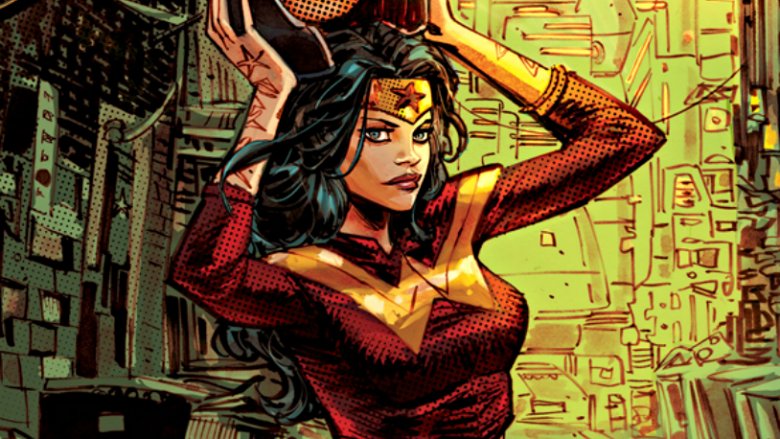 DC Comics
Sometimes life imitates art, and sometimes art imitates a popular line of collectible statues.
According to The Hollywood Reporter, DC Entertainment will release a new comic book series called Gotham City Garage, based on the collectible statue line that reimagines DC heroines as hard-driving freedom fighters.
Set in an alternate version of the DC universe where Governor Lex Luthor has turned Gotham City into a contemporary paradise known as The Garden, Gotham City Garage follows those who don't believe in Luthor's program that locks all citizens into one networked mindset. Those resistance fighters are some of the most iconic female characters in the DC universe.
Co-writer Collin Kelly explained it in a statement. "Gotham City Garage is an anti-fascist anthem for the open road, starring reimagined takes on DC's great female characters through an outlaw lens," he said. "We're bringing Big Barda, Steel, Catwoman, Harley Quinn, Silver Banshee, Hawkgirl and the first Kryptonian this world has ever seen—the mysterious girl named Kara Gordon—into a world of bikes, outlaws and elaborate tattoos."
Art for the series will come from a team led by Supergirl's Brian Ching, with the second arc illustrated by Lynne Yoshii, a graduate of the DC Talent Development Workshop. The series will debut digitally on Aug. 16 with new chapters released every two weeks through October, when it will switch to a weekly schedule. A print edition will also debut in October.
DC Collectibles launched the Gotham City Garage line of statues in 2013, and this isn't the first time a DC Collectibles line has been turned into a comic book. A comic based on DC Bombshells arrived in 2015 and became one of DC's best-selling series.
Meanwhile, check out a few female superheroes who deserve their own movie.