This Key Spider-Man: No Way Home Scene Had To Change Due To The Pandemic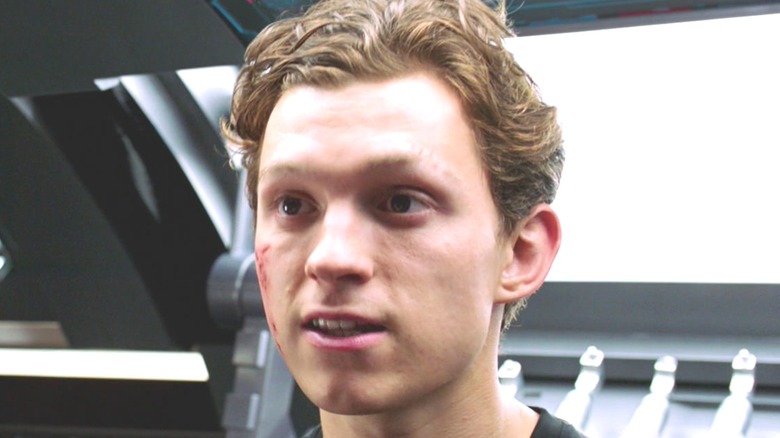 Sony Pictures Releasing/Marvel Studios
The following article contains spoilers for "Spider-Man: No Way Home" 
"Spider-Man: No Way Home" is a great many things for a great many spider-fans. For Tom Holland's Marvel Cinematic Universe incarnation of the wall-crawling superhero, it marks his biggest personal tragedies yet, as well as a significant change in the status quo. For Tobey Maguire's and Andrew Garfield's alternate-universe Spider-Men, it's a way to finally close the book on some significant baggage from their own movie franchises. For Doctor Strange (Benedict Cumberbatch), it's a massive pain, and for many of the villains from previous "Spider-Man" movies, a chance for redemption and survival. Oh, and for the audiences, the whole thing is a big, whopping delight, as evidenced by the movie's eye-popping box office haul.
Shooting a movie of such sheer magnitude was no easy feat, and the ongoing COVID-19 pandemic required some special arrangements. In fact, one key "Spider-Man: No Way Home" scene had to change significantly due to the pandemic.
Aunt May's death scene had to change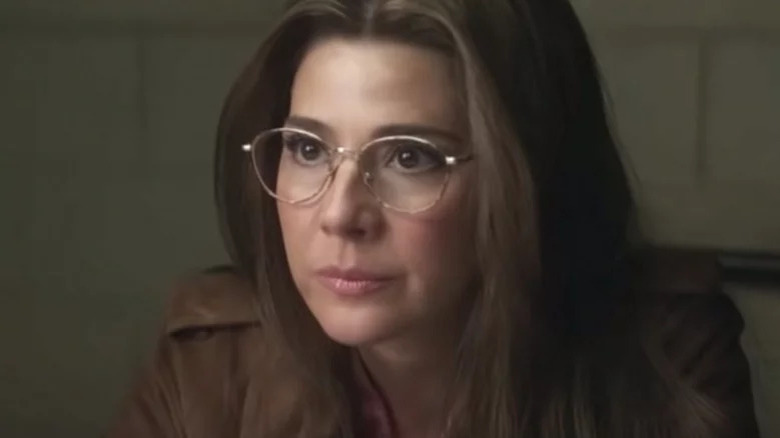 Sony Pictures Releasing/Marvel Studios
From the grand entrance scenes of various returning characters to the first meeting of the three Spider-Men and the heartbreaking moment Peter realizes he'll lose MJ (Zendaya), there's a whole bunch of moments in "Spider-Man: No Way Home" that could be called the emotional center of pretty much any lesser movie. Still, one of them stands out above all: The tragic death of Peter's Aunt May (Marisa Tomei). As "No Way Home" co-writer Erik Sommers told Gold Derby (via GamesRadar), however, this particular moment in the movie could've been radically different, if it wasn't for the challenges brought on by the pandemic. 
"It was also tricky production-wise, because we had different ideas for where the scene could take place, but because of Covid [we couldn't]," Sommers discussed the challenges the original version of the scene faced. "We had one idea that maybe it was going to be inside an ambulance, and we had a whole version that was constructed around that, but that was not practical for shooting during Covid. That's the kind of thing that happens. So then we had to move the scene, physically, to another place while trying to keep all the other elements working, and we had to make adjustments."
As Sommers himself notes, the version of the scene that made its way in the movie was incredibly effective, so clearly, the adjustments they made paid dividends. However, one can't help but wonder what the ambulance-themed scene would have been like.