Tom Hanks' Highest Grossing Movie Might Surprise You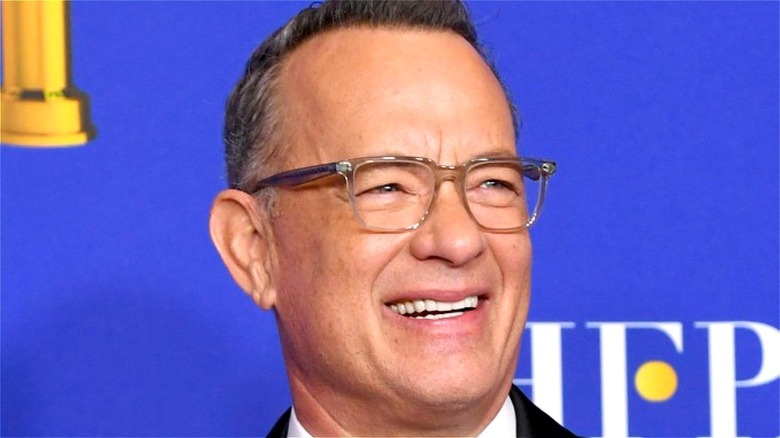 Kevin Winter/Getty Images
It may seem a strange thing to say considering his age, but we're going to say it nonetheless — Tom Hanks is kind of America's sweetheart. The actor has been winning widespread acclaim for multiple decades now; not only for his standout performances on the big screen but for his affable nature and lovability off of it. However, his incredible accomplishments as a thespian cannot be glossed over.
Beginning with his 1989 Best Actor nomination for "Big," Hanks has been nominated for Academy Awards a whopping six times; five for Best Actor and once as Best Supporting Actor for his turn as children's television icon Fred Rogers in 2019's "A Beautiful Day in the Neighborhood." And he even garnered two wins for his work on "Philadelphia" and "Forrest Gump."
Hanks isn't just a critical darling, though. He has been a part of some of the biggest moneymakers in Hollywood history. Even now, well after his film debut in the low-budget 1980 slasher film "He Knows You're Alone," the Concord, California product, continues to hold down a spot among the most bankable stars in the movie business. However, his highest-grossing film of all time may come about as a bit of a surprise.
A Toy Story sequel takes top honors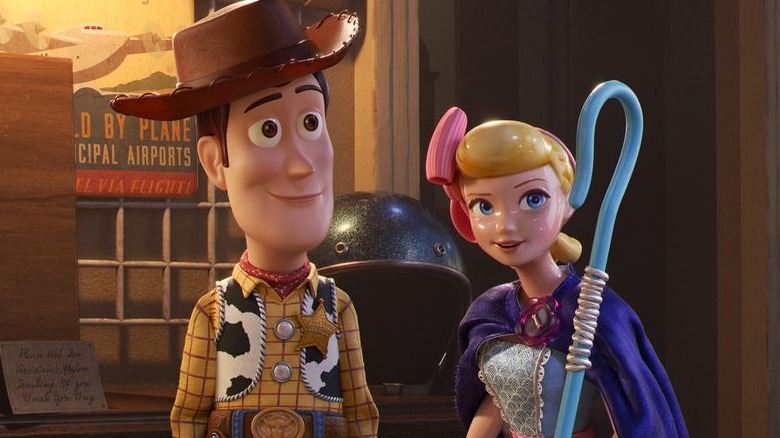 Disney/Pixar
Again, Tom Hanks has no shortage of blockbuster hits to his credit. As of this writing, no less than nine of his movies have grossed $400 million or more at the worldwide box office, per The Numbers. But one film holds the distinction of being the highest-grossing of Hanks' illustrious career.
One might guess that "Forrest Gump" takes the crown. However, the Best Picture winner currently checks in at No. 4 with a gross of just under $680 million. There's also "The Da Vinci Code" to consider, which came hot off the heels of the otherworldly success of the Dan Brown novel of the same name. Surprising though it may be, that movie ranks third among Hanks' biggest grossers, having pulled in a little over $767 million.
While it may not be the most obvious Hanks film to out-earn the rest, Hanks' highest-grossing film to date is actually "Toy Story 4." Although it was generally well-received, the fourth entry into the "Toy Story" series was a clear step down in quality compared to previous entries, per Metacritic. However, it still raked in all the cash at the box office, grossing $1.07 billion (with a B) at the worldwide box office. The film played out like a swan song of sorts for the franchise but, given that return, Disney/Pixar would probably be wise to bring old Woody out of the toy box for a fifth go-round.