Where Is The Woman In The House Across The Street From The Girl In The Window Filmed?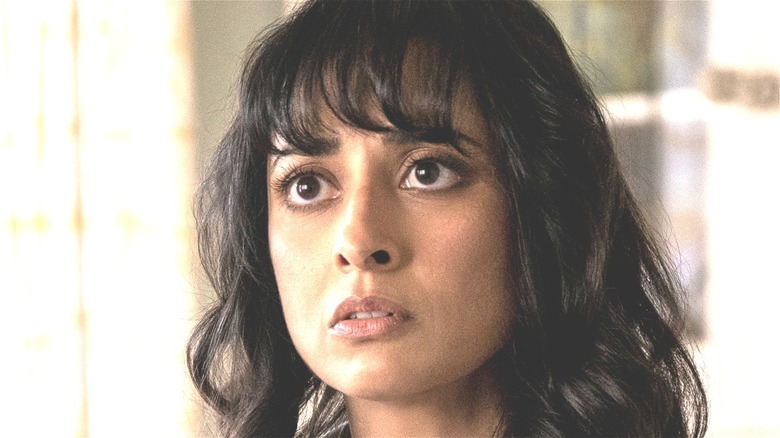 Colleen E. Hayes/Netflix
"The Woman in the House Across the Street from the Girl in the Window" has taken Netflix by storm. Following its January 28 release, the series found its way onto the streamer's list of the Top 10 TV Shows in the US, and, at the time of writing, it's currently reigning at the top spot. Yes, reviews have been mixed. But that hasn't stopped people from flocking to the limited dark comedy series, which stars Kristen Bell, "Barbershop" actor Michael Ealy, Mary Holland from "Craig of the Creek," and Tom Riley from HBO's "The Nevers," among others. 
The series sees Bell playing Anna, a satirical take on the types of protagonists you see in movies and TV shows about a woman struggling with grief who must solve a crime after her concerns are dismissed because of her history of mental illness, substance abuse problems, or other traumatic issues. Similar to "The Woman in the Window," much of the series takes place in or around Anna's house, where she nurses an extremely full glass of wine while trying to get to the bottom of a murder she witnessed. 
If you thought that Anna's house or neighborhood looks vaguely familiar while watching, it turns out there might be a good reason for that. 
The series is filmed in LA's famous Angelino Heights neighborhood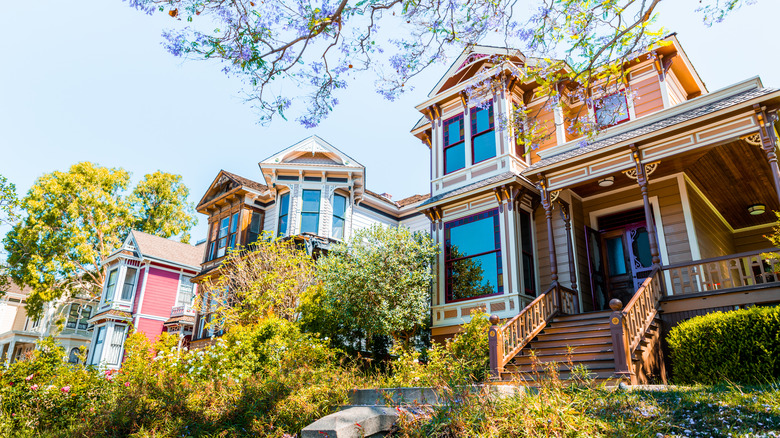 Hayk_Shalunts/Shutterstock
According to a 2021 report from Backstage, "The Woman in the House Across the Street from the Girl in the Window" was filmed in the Angelino Heights neighborhood of Los Angeles. Furthermore, the publication indicates that filming took place at a private residence, which we can assume to be Anna's house.  
The historic nature of Angelino Heights, along with the neighborhood's diversity of architectural styles, no doubt played a part in drawing the production of "The Woman in the House ..." to film in the area. The Netflix series is actually just the latest in a long line of movies and TV shows that have filmed in Angelino Heights, which includes everything from "Chinatown" to Michael Jackson's "Thriller" music video to "Mad Men" (via LAist).
"Often called Los Angeles' first suburb...The area was planned as a respectable, genteel Victorian neighborhood for Los Angeles' late 19th century upper-middle class," a description reads on the LA City Planning website. "The first designated [local historic district] in the city, Angelino Heights contains some of the best remaining examples of Victorian-era architectural styles in Los Angeles, as well as later examples of Craftsman and Mission Revival styles."