Ozark Fans Aren't Impressed With This Season 4 Character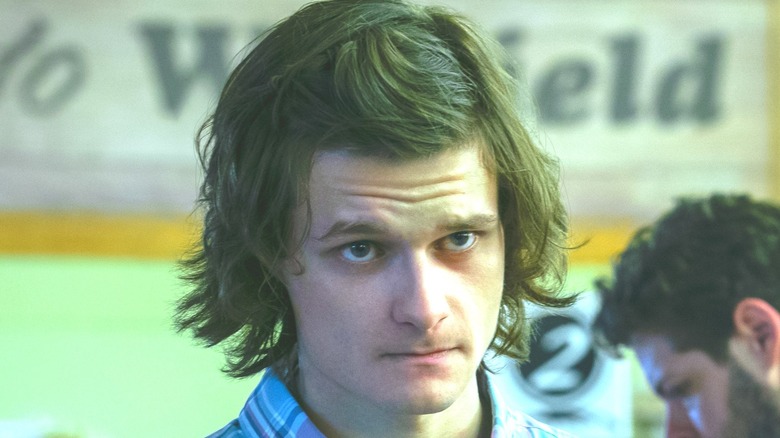 Tina Rowden/Netflix
In late January 2022, Netflix released the first half of "Ozark" Season 4, which, upon its completion, will be its last. The upcoming second half of "Ozark" Season 4, then, will serve as the series' endgame, leading some fans to speculate over incidental details from its latest batch of episodes and how they might factor into the series finale.
One new character that makes a sizable splash in "Ozark" Season 4 Part 1 is Javi Elizonndro (Alfonso Herrera). Javi is the nephew of Omar Navarro (Felix Solis), the leader of the Navarro drug cartel, with whom series leads Marty (Jason Bateman) and Wendy Bryde (Laura Linney) have been doing business since Season 1. Whereas Omar is methodical and disciplined, Javi is a loose canon, leading to a moment midway into the season that arguably pushes things too far.
While Javi becomes an important player following his introduction in the first half of Season 4, certain fans online have been critical of his characterization, comparing him unfavorably to a villain from another crime-oriented prestige TV drama.
Some fans think Javi is a second-rate Lalo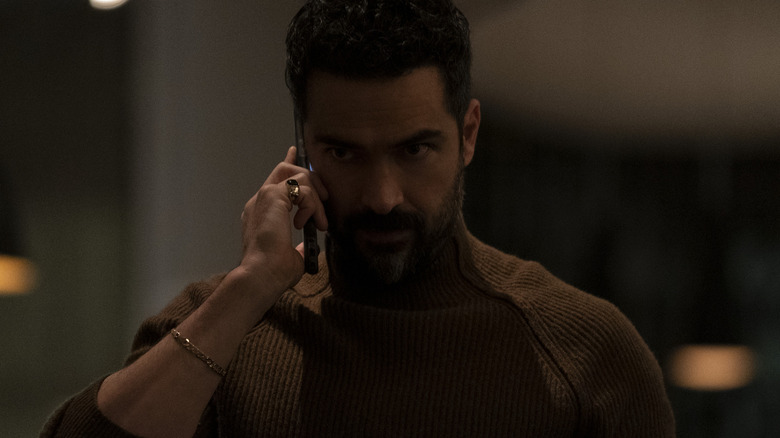 Steve Dietl/Netflix
A number of "Ozark" viewers shared their criticism of Javi's first "Ozark" appearance in a Reddit thread dedicated to discussing Season 4 Episode 1. First, user binger5 wrote in a comment that "Dude is playing Ozark's Lalo, the charming psychopath" — Lalo being a villain from AMC's "Breaking Bad" prequel "Better Call Saul." Their comment was upvoted more than 500 times, indicating that this sentiment was seemingly shared by a significant number of those who saw it.
User etchuchoter wrote in response that Javi is "just not as charming as Lalo, or as scary," and received 150 upvotes. Attempting to contextualize the nature of this comparison, user Hanguarde replied that "people have described Ozark as a watered-down Breaking Bad so it makes sense to have discount Lalo." Meanwhile user dev1359 isolated the moment in which Javi most closely resembles Lalo in Episode 1, recounting how they "kept thinking from the moment he said 'let's get pastries' how he 100% feels like a Lalo ripoff."
Fortunately, with the second half of "Ozark" Season 4 forthcoming, there's still room for the series to set Javi apart from his "Better Call Saul" counterpart before it reaches its conclusion.