How Gold Rush's Parker Schnabel Really Feels About Gene Cheeseman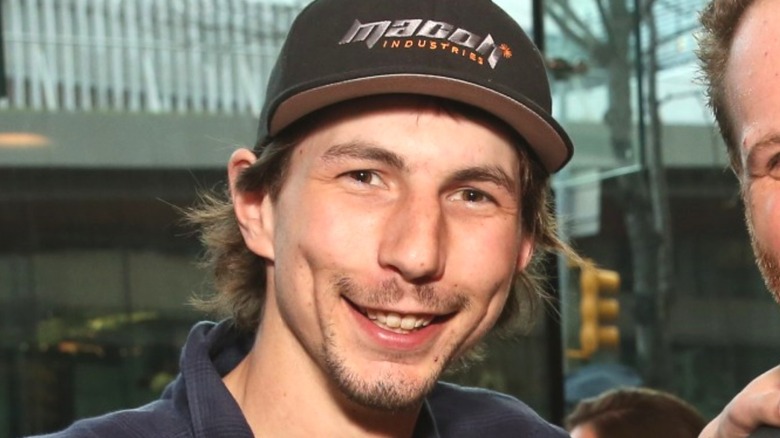 Monica Schipper/Getty
"Gold Rush" star Parker Schnabel has been lucky to have a number of mentors in his mining career, including his beloved late grandfather, John. Among those early figures in Schnabel's career included Gene Cheeseman, who worked as a foreman on Parker's Crew during Seasons 4 and 5 of the program, and often served as a mentor figure for the younger Schnabel. But during Season 6, Cheeseman and Schnabel fought due to Schnabel's youth and inexperience, with Cheeseman expressing frustration with Schnabel. Cheeseman vacated his job with the Schnabel team and then became a member of Tony Beets' crew. He ended up working with the Viking Fleet from then on out, helping dredge the Eureka Creek Claim. He still works with Beets, at this time of writing.
In the years since the two parted professional ways, fans of "Gold Rush" have likely been curious about how — or if — Schnabel and Cheeseman have made up, and if they have, do they see each other at all socially. A recent interview with Parker Schnabel has finally cleared the air when it comes to the twosome's friendship.
The men see each other casually, and have 'moved on' from their conflict
Per an interview with the official "Gold Rush" Facebook page, Schnabel says that his relationship with Cheeseman is "fine" from Schnabel's "point of view."
"I see Gene a couple times a year normally," Schnabel explained. "When I go to see Tony, I stop in and talk to Gene usually." Though he added that one would have to "you'd have to ask [Cheeseman] on that," in Schnabel's opinion, "[w]e get along fine. We talk. You know, I think we've both moved on and we're both doing fine from it."
Schnabel continued to express his gratefulness to Cheeseman, adding that "I learned a hell of a lot from Gene, and I'll always owe him for that. Gene was a very good guy and a very good teacher." Schnabel added that while he learned a lot from his grandfather, "Gene taught me how to really move dirt," and that Cheeseman had "planted the seed" for further experimentations in the field.
As for Cheeseman, he has not yet been interviewed on the subject of his relationship with Schnabel, but he has always been cordial when the subject of the family has come up during "Gold Rush" episodes.