The NCIS Episode You Forgot Modern Family's Rico Rodriguez Appeared In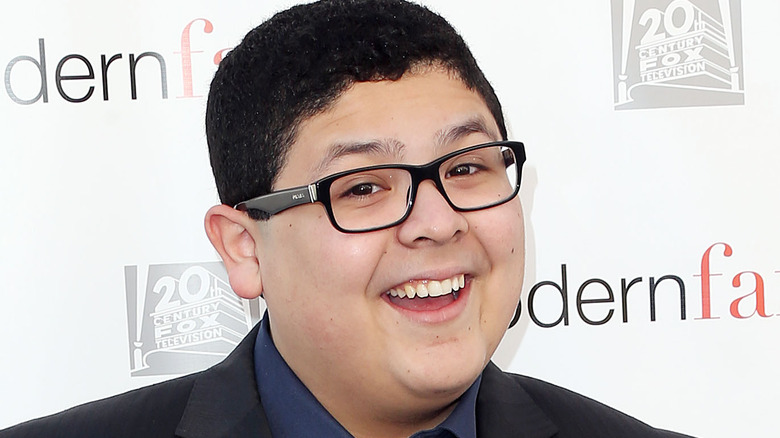 Frederick M. Brown/Getty Images
While actor Rico Rodriguez's first big on-screen role was in a recurring bit on "Jimmy Kimmel Live!," he found lasting fame and fortune as Manny Delgado in the 2009 smash ABC sitcom "Modern Family." The new stepson of Jay Pritchett (Ed O'Neill) and son of Gloria (Sofía Vergara), Manny doesn't initially get along with his stepdad. But the pair form a strong bond over the years as it becomes clear that Jay is always there for him.
Rodriguez played the flamboyant, good-natured Manny over 11 seasons and 241 episodes, ending the show with the character about to travel the world. He told Hollywood Life during the taping of the last season that "it's going to be weird when that time of the year comes around again and we know we're not going to get together to start filming again" but that it was exciting to try new things as well.
In fact, the child actor has appeared in a lot of television series, including "My Name Is Earl" and "iCarly," but you may not remember his guest-starring role on CBS procedural "NCIS."
Rodriguez played a young kid who finds a body on an NCIS episode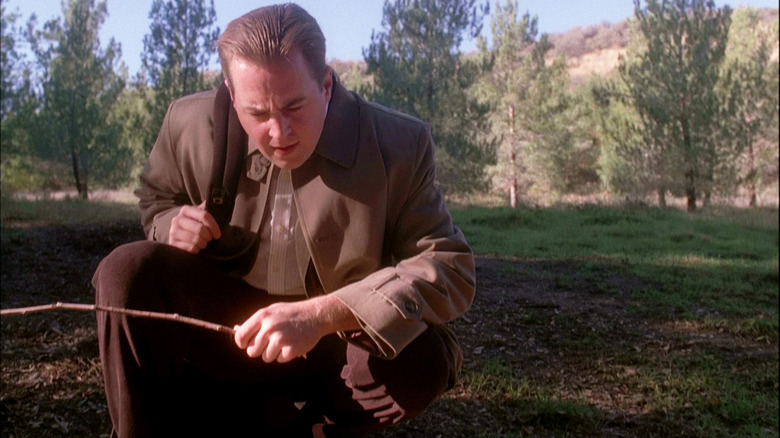 CBS
The same year that "Modern Family" first aired, Rico Rodriguez was also in a Season 6 episode of "NCIS" titled "Hide and Seek."
In the episode, a gun is found in the possession of a 12-year-old boy, Noah (Braeden Lemasters). Complicating the situation further is that the boy's father, Mike (Markus Flanagan), is a Navy lieutenant commander and that the weapon has been used in a murder before. Rodriguez plays Travis, Noah's friend, who ends up being questioned by the NCIS team.
Like Manny, Travis is a precocious kid, even cleverly using his mother's status as a lawyer with McGee (Sean Murray) and Ziva (Cote de Pablo), but he still ends up unwittingly revealing the truth: He and Noah found a dead body along with the gun.
Rodriguez hasn't done many dramatic parts since, but it speaks to his abilities on-screen that Manny Delgado still feels like a very distinct character from Travis. Ultimately, the actor seems to fit into a heavy murder plot as much as he does the hilarious chaos of "Modern Family."