Is This The Real Reason Warwick Davis Made Willow?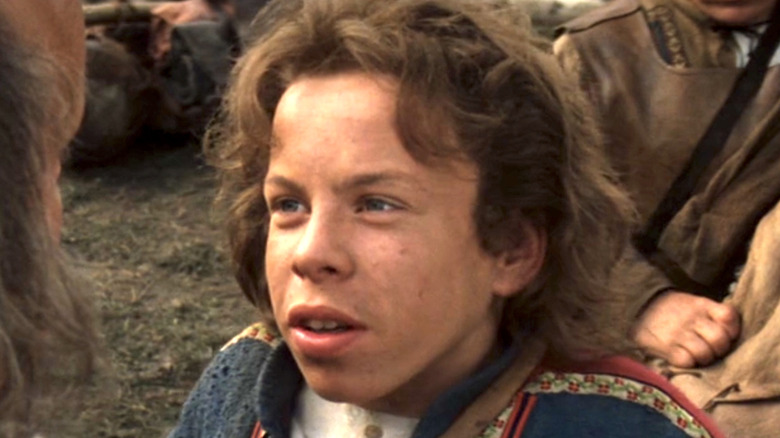 MGM
Warwick Davis has had a fascinating career, and he's had a hand in multiple large-scale movie franchises. The actor got his start in "Star Wars: Episode VI – Return of the Jedi" as the Ewok named Wicket W. Warrick. Davis would reprise this role in a couple of made-for-television "Star Wars" films that are now considered non-canon "Star Wars Legends" entries. Still, this was just the beginning for Davis. He would go on to appear in "Leprechaun" and its four sequels as the main antagonist and title character, play Professor Flitwick in the "Harry Potter" film series, and participate in many other major projects (via IMDb).
Even with so many iconic films on his resumé, perhaps one of his best-known roles is that of the main character in the 1988 fantasy film "Willow." The movie focuses on Willow (Davis) and his companions, including Val Kilmer's Madmartigan, who must protect a baby from an evil queen. While the film received mixed reviews from critics upon its release, garnering a 52% on Rotten Tomatoes, "Willow" has been well-received by audiences, gaining more fans over the years, evident in the current 79% Audience Score. In fact, a Disney+ sequel series for "Willow" is due to premiere some time in 2022.
Of course, none of this could've happened if Davis hadn't taken the role of Willow in the first place. In fact, there's one big reason that Davis decided to join the project, and it's tied to his work in the "Star Wars" universe.
Willow was specifically written for Warwick Davis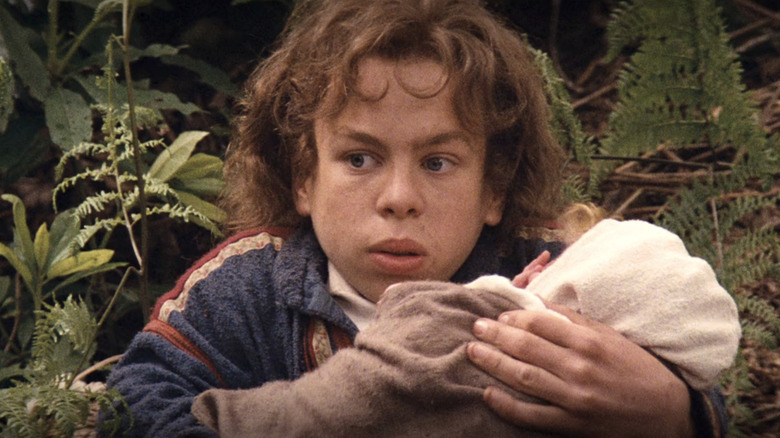 MGM
During an interview with The A.V. Club all the way back in 2001, Warwick Davis confirmed that his role in "Willow" was written specifically with him in mind. George Lucas, the mastermind behind "Star Wars," got the idea during the filming of the Ewok television movies, and Davis was one of the inspirations for the idea.
"It was originally mentioned to my mum, actually, while we were filming one of the Ewok movies for ABC television back in 1983," Warwick said of the origins of "Willow." "George [Lucas] just simply said that he had this idea, and he was writing this story, with me in mind. He didn't say at that time that it was going to be called Willow. He said, 'It's not for quite yet; it's for a few years ahead, when Warwick is a bit older.'"
That last part makes sense, as Davis was only in his early teen years when he made his debut in the "Star Wars" franchise. Eventually, Davis got the chance to shine in his own leading role debut with "Willow," a performance that has arguably come to define the actor's career. With that in mind, it'll be interesting to see him once again portray the character in the upcoming Disney+ series.