The Phantom Menace Easter Egg In The Book Of Boba Fett That's Lighting Up TikTok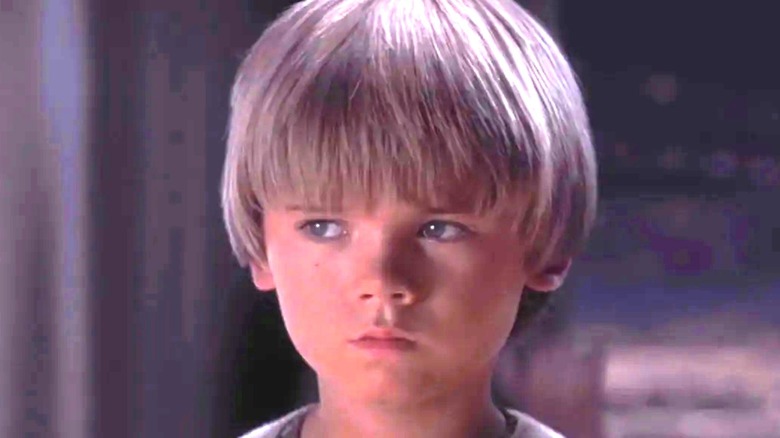 Lucasfilm/Disney+
Contains spoilers for "The Book of Boba Fett" Episode 5
When "The Book of Boba Fett" premiered in December of 2021, longtime "Star Wars" character Boba Fett became the center of his own canonical longform storyline for the first time, following appearances in episodes of prior series like "The Mandalorian" and "The Clone Wars." Chronologically, Boba Fett's story more-or-less begins in "Star Wars: Episode II – Attack of the Clones," in which he's revealed to be a unique clone of bounty hunter Jango Fett. In that film, young Boba is portrayed by Daniel Logan, while Jango is played by Temuera Morrison (via IMDb). Now, starting in "The Mandalorian" and continuing into "The Book of Boba Fett," an aged Morrison portrays Boba, since he's genetically identical to Morrison's Jango, and both series takes place decades later.
While Morrison's presence connects "The Book of Boba Fett" directly to the prequel trilogy, Episode 5 injected the series with even more prequel nostalgia. Most notably, The Mandalorian (Pedro Pascal) — the episode's subject rather than Boba — acquires a type of ship formerly piloted by Anakin in "Star Wars Episode I: The Phantom Menace." Perceptive viewers will also have noticed that, when Mando tests his new ship, he pilots it through what was once Tatooine's podracing course, likewise first featured in "Episode I." Following the episode's premiere, one user on Tik Tok pointed out that this scene is more accurate to "The Phantom Menace" than many viewers may realize.
Damage from Anakin's pod race is still on Tatooine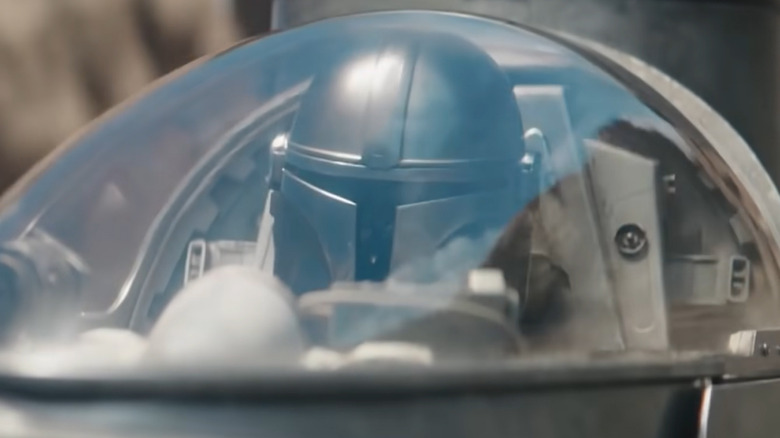 Lucasfilm/Disney+
In the wake of "The Book of Boba Fett" Episode 5 airing, a "Star Wars" fan account on Tik Tok, darthrotticus, posted a video in which they compare footage of The Mandalorian navigating the former podracing course on Tatooine to a shot of that same landscape in "Star Wars Episode I: The Phantom Menace." In "The Book of Boba Fett," Mando passes by a dirt ramp, at the base of which is some sand-covered debris. As darthrotticus reveals, this is wreckage from the podrace in "Episode I," during which Anakin veers off of the main course and onto a service ramp, crashing through a gate at its entrance.
Their video has been viewed more than 7 million times, suggesting that numerous "Book of Boba Fett" fans found this to be a revelation. In response, user Quinn Bosselman wrote "Bryce Howard deserves the goddamn galaxy" — referring to the episode's director Bryce Dallas Howard (via IMDb) — and received over 16 thousand likes for their comment alone. Another user, J.W. Moore, wrote that "This is what happens when Star Wars fans make a Star Wars show." These are just two of more than 3 thousand comments in total.
As the "Star Wars" franchise grows, opportunities for details like this should become even more commonplace. And based on the response to this moment in particular, many fans will be plenty happy if this continues to be the case.