New Star Wars: The Last Jedi Character Posters Are Stunning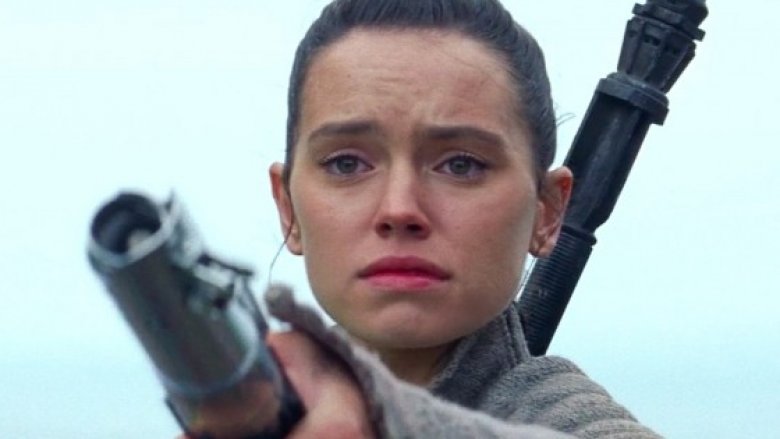 This reveal proves that the cast of The Last Jedi looks incredible in red. 
During the annual D23 Expo in Anaheim, California, Disney unleashed six new character posters for Star Wars: The Last Jedi. Released in two batches on the official Star Wars Twitter account, the images feature Carrie Fisher as General Leia Organa, John Boyega as Finn, Mark Hamill as Luke Skywalker, Adam Driver as Kylo Ren, Oscar Isaac as Poe Dameron, and Daisy Ridley as Rey donning scarlet red outfits unique to their character. Where Hamill as Luke is in a hooded blood-red robe, Isaac as Poe is suited up in a pilot's jacket of the same shade. 
What's consistent across all the posters is that the image of each character cuts off at the top so viewers can't see any of their faces. Additionally, each poster has an overlaid effect that makes it appear weathered and wrinkled, as if it were actually on display on a planet in the Star Wars universe. The film's December 15 release date is also stamped along the bottom of each of the posters, which you can view at the end of this article.
The posters accompany the new behind-the-scenes footage of The Last Jedi released during the Walt Disney Studios Live Action Films panel during the expo on Saturday. Featuring nearly the full line-up of the well-loved cast, plus a heart-warming appearance from the late Fisher, the clip gives fans an inside look at new characters, adorable creatures, and stunning locations in the upcoming movie. 
Star Wars: The Last Jedi is set to open in theaters on December 15. To pass the time until then, brush up on the biggest mysteries surrounding the film and see if you can crack the case.