Who Plays John Tyler In Tell Me Your Secrets?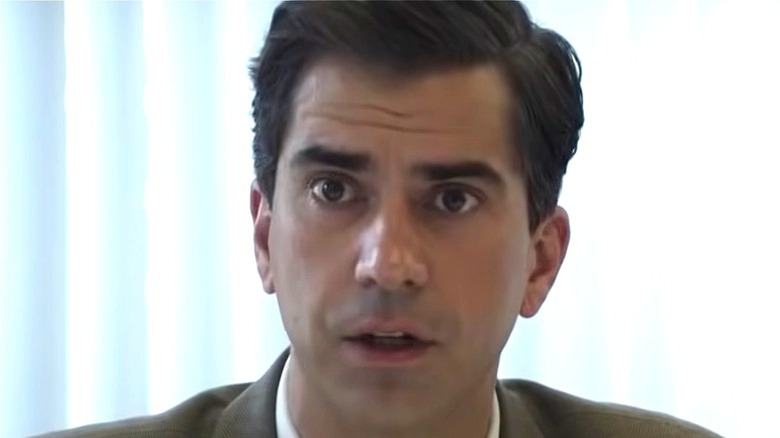 Amazon Prime/Youtube
Created by Harriet Warner, the Amazon Prime series "Tell Me Your Secrets" premiered its first season on February 19, 2021. The thriller drama follows the lives of three characters, all of whom have pasts connected to crime in some way. First, there's Emma Hall (Lily Rabe), who is the ex-girlfriend of a serial killer. Next, there's Mary Barlow (Amy Brenneman), who is determined to find her missing daughter. And, finally, there's John Tyler, a character who is, arguably, the most directly connected to crime of the three characters — because John is a former rapist trying to move on from his past and find redemption.
All three characters have compelling stories, but many viewers may find themselves the most fascinated by John, seeing he is the only actual criminal of the three lead characters. So, who is Hamish Linklater, the actor who plays John on the show? 
Read on to find out more about Linklater's career leading up to — and after — playing John on "Tell Me Your Secrets."
Hamish Linklater has stacked up an array of acting credits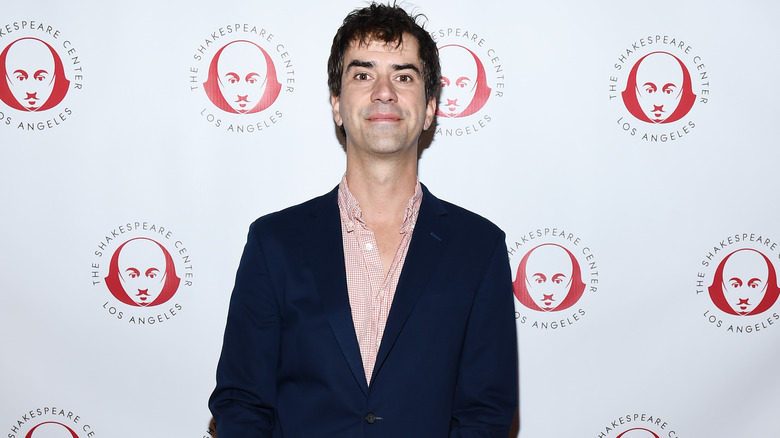 Amanda Edwards/Getty Images
In 2000, Hamish Linklater made his on-screen debut with the film "Groove," in which he had a major role. In the same year, he starred in a short-lived medical drama on ABC titled "Gideon's Crossing." Since then, Linklater has had prominent arcs in several TV shows, including "American Dream," "The New Adventures of Old Christine," "The Newsroom" and "Legion."
Linklater has also acted in several prominent films, such as 2005's "Fantastic Four," 2013's "42" and 2014's "Magic in the Moonlight." In 2015, he appeared in director Adam McKay's "The Big Short," which resulted in a Screen Actors Guild nomination for Outstanding Performance by a Cast in a Motion Picture (per IMDb).
Most recently, Linklater received critical acclaim for his portrayal of Father Paul Hill in one of Netflix's darkest shows, the supernatural horror series "Midnight Mass," even receiving a Critics' Choice nod. Speaking with the Los Angeles Times, Linklater described what drew him to the role of Father Paul Hill. He told the outlet, "[T]he scale of the role really was what was so exciting. Getting to use this beautiful language and having these beautiful sermons to deliver was thrilling ... Having a parish and a congregation, getting to do these exquisite monologues, it was just like bursting out of a cave. It was such an incredible gift."
Linklater will next be seen in the upcoming political thriller series, "Gaslit," as well as the upcoming Western film, "Dead for a Dollar."