Tim Roth's Abomination Will Undergo A Surprising Change In She-Hulk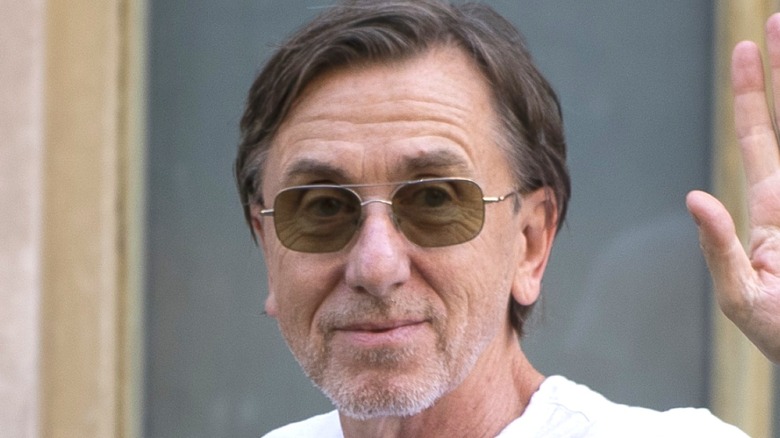 Stefano Guidi/Getty
It's been almost two years since Marvel Studios mastermind Kevin Feige announced a "She-Hulk" series was in the works for Dinsey+. While we still don't know precisely when the show will make its debut on the platform, we do know it's likely to do so sometime later this year. We also know "Orphan Black" alum Tatiana Maslany is stepping into the lead to portray the woman who obtains Hulk-like abilities, and that she'll be joined in some capacity by Mark Ruffalo, who's portrayed the MCU's Bruce Banner-Hulk since 2012's "The Avengers."  
Though Ruffalo's "She-Hulk" casting was hardly a surprise, that of Tim Roth was a bit of a shocker for most MCU fans. That's because he hadn't appeared in a Marvel project since 2008's Edward Norton-fronted "The Incredible Hulk," where he portrayed Emil Blonsky, who eventually transformed into Hulk's super-powered enemy Abomination. Though Abomination survived his showdown with Hulk, given the underwhelming legacy of that film and subsequent re-casting of Banner, many naturally wondered whether we'd see the character in the MCU again.
As it is, we've already witnessed his return, with Roth portraying a milder version of Abomination in a short "Shang-Chi and the Legend of the Ten Rings" scene. Per Roth's recent comments to The Disinsider, it seems when he appears in "She-Hulk," we might be seeing an even more dramatically altered version of his Abomination.
Abomination apparently won't stay abominable in "She-Hulk"
If you're not overly familiar with Abomination, while the Marvel supervillain share's many of Hulk's abilities, and (per "The Incredible Hulk") a dash of Banner blood, he's historically never possessed the ability to transform back into human form. But per Roth's interview with The Disinsider, that may not be the case when the character appears in "She-Hulk." The actor spoke to the publication while promoting his new thriller "Sundown," but the topic soon turned towards his role in the upcoming Disney+ series. When asked directly if Blonsky might be seen in his human form in "She-Hulk," Roth answered, "Oh yeah! He's in there."
That answer is vague at best, of course, and hardly confirms Roth's Abomination has found a way to transform back into Blonsky as Hulk and Banner have. For all we really know, Blonsky's human form could turn up in a flashback, a dream sequence, or some other narrative flourish. Heck, at this point it could even be a multiverse version of Blonsky we meet in "She-Hulk." Likewise, it would be a bit surprising for Marvel brass to allow such a dramatic change for a character so well known from the pages of "Hulk" comics. His comments could also just be classic MCU misdirection to the press.
Whatever the case, it'll be great to see Tim Roth at work in "She-Hulk" as he ranks among the finest working actors around. And frankly, we cannot wait to see where he takes his Blonsky-Abomination in the new series.