Law And Order: SVU Fans Debate Who Would've Been Captain If No One Left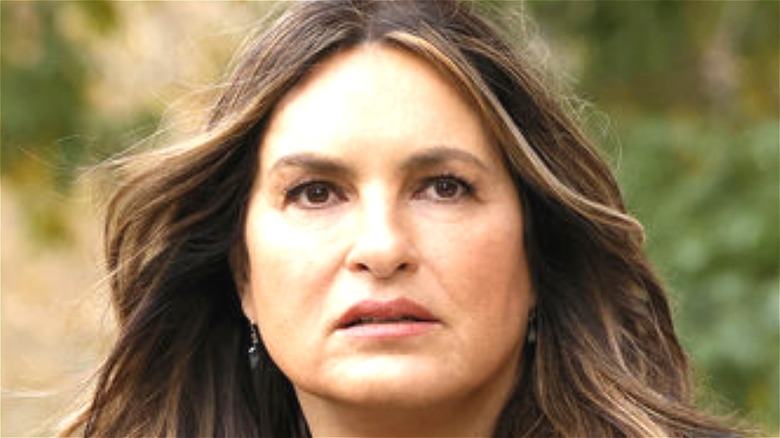 Will Hart/NBC
In addition to being the most popular installment in Dick Wolf's sprawling "Law & Order" franchise, "Law & Order: Special Victims Unit" has achieved various milestones in its 23 seasons. In 2019, it became the "longest running primetime live-action series in U.S. TV history" and recently hit a milestone of 500 episodes (via The AV Club).
Since 1999, "SVU" has followed the team of NYPD detectives as they investigate and prosecute sexually-based crimes. Unlike its predecessor, the show also spends more time on the personal lives of its detectives and attorneys. Consequently, fans feel connected with the team — especially Captain Olivia Benson (Mariska Hargitay), who is widely regarded as one of the best female characters on TV.
In addition to inspiring viewers to advocate for victims of sexual violence, Benson is celebrated for her empathy, courage, and commitment to seeking justice. With such an impressive track record, it's hard to imagine anyone else rising to the position of Captain. Fans on the "SVU" subreddit, however, recently speculated about whether or not Benson would've been promoted had her long-time partner Elliot Stabler (Christoper Meloni) stuck around.
SVU fans can't imagine Captain Elliot Stabler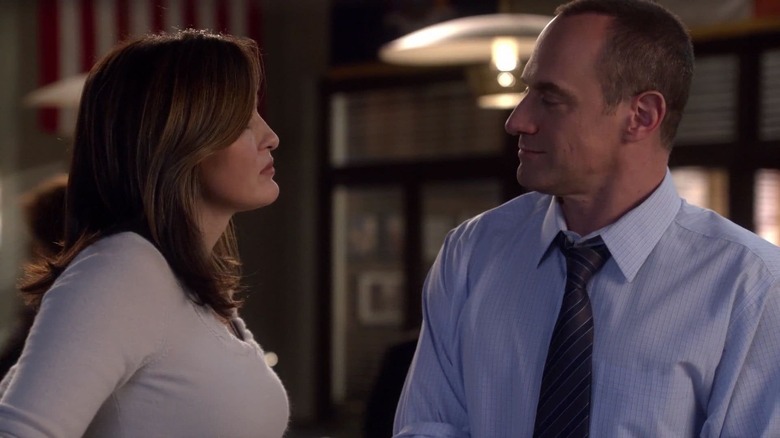 NBC
A thread from a now-deleted Reddit user asked "SVU" fans whether or not they believed Elliot Stabler could've become captain over Olivia Benson if he hadn't suddenly left in Season 13. The OP also admits they think that dynamic "wouldn't have worked well," later adding that "there's bound to be conflict and tension if your best friend becomes your boss."
Despite this, nearly everyone agreed that Benson still would've earned the position hands down. "I think that Stabler's anger issues and his actions would hinder him from it," said u/beepblopj. "The show has always been Olivia-centric to me too so I personally think that's what they would've done!"
Concerns about Stabler's attitude and reputation for breaking direct orders were echoed by other fans, including u/SensitiveJellyfish99, who added that he likely wouldn't want the position anyway. "He doesn't like authority," they said. "Even now I don't get the vibe he wants to be in charge."
Fans also agreed that, had Stabler stayed, he would've been respectful of Benson's leadership. Only u/furiouswow supported the idea that this might impact their relationship. "I could also see there being a vying for power between the two of them unintentionally. In any scenario, I still see Olivia making captain over Elliot because of his hot temper," they said.