The Benson Moment On Law & Order: SVU That Went Too Far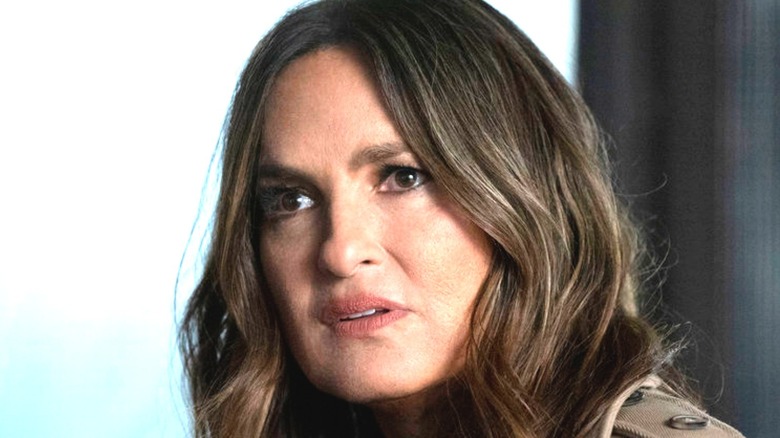 Virginia Sherwood/NBC
Over the last two decades, "Law & Order: Special Victims Unit" has tackled various taboo subjects. The popular NBC police procedural drama follows a unit of the NYPD focused on investigating sexually-based crimes and can often be hard to watch. In Season 23, the show is led by Captain Olivia Benson (Mariska Hargitay), a longtime detective in the SVU.
Benson is a fan-favorite character and was described by the show's technical advisor, producer, and writer Amanda Green as "the wish fulfillment of every victim, someone who believes you, who you can trust, who has empathy and a heart the size of Chicago" (via Jezebel).
Although Benson is typically the one solving cases and consoling victims, she's found herself in danger several times over the show's run. One of the most controversial episodes of "SVU" came in Season 9, with Benson and Detective Fin Tutuola (Ice-T) going undercover at a women's prison to investigate rape allegations against a male corrections officer.
Here's why some people think a Benson scene from the episode "Undercover" went too far.
SVU fans found Undercover hard to watch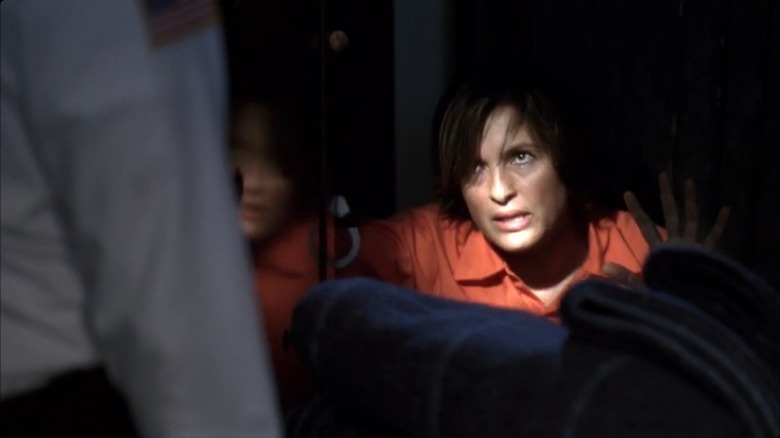 NBC
The "Undercover" episode of "SVU" is particularly bleak, as Olivia Benson is nearly raped by the corrections officer she's investigating. The scene is terrifying and inescapable until the absolute last second when Fin Tutuola saves her.
On the "SVU" subreddit, u/k12drama said, "that episode is SO hard for me to watch." Another Redditor agreed, writing, "I simultaneously didn't want to see it but couldn't turn away. (Mariska Hargitay) is such a good actress it felt so real and the fear in her eyes seemed legit."
In an interview with Jezebel reflecting on the most controversial episodes of "SVU," writer Mark Goffman explained that "Undercover" was a challenge to create. "[Showrunner Neal Baer] and I debated for a while over whether we were going to have to [include] the attempted rape," he said.
"I wanted [Benson] to go undercover because I thought there's no way to fully see and understand this problem unless you experience it," he continued. "When I decided to write the scene of the attempted rape, we just said, 'Well, you know we're going to have to go as close as possible.'" He also told the outlet that he still has nightmares about Hargitay's performance in that scene, calling it "so haunting and intense."
Despite pushback from the network and some viewers believing that the episode goes too far, the team behind it knew they had done their research and found a story they wanted to tell without holding back (via Jezebel).
If you or anyone you know has been a victim of sexual assault, help is available. Visit the Rape, Abuse & Incest National Network website or contact RAINN's National Helpline at 1-800-656-HOPE (4673).