The CSI: Vegas Characters Fans Agree Are Really Boring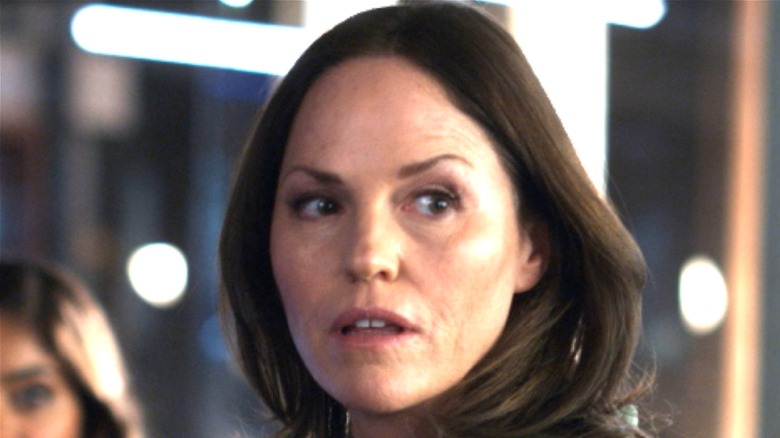 CBS
"CSI: Vegas" is the fresh new revival of the show that started an entire franchise. Starring "CSI" alumni William Petersen, Jorja Fox, Paul Guilfoyle, and Wallace Langham, "CSI: Vegas" sees these veteran law enforcement agents joined by new crime lab members, played by Mandeep Dhillon, Matt Lauria, and Paula Newsome. Originally planned as just a limited series, "CSI: Vegas" has already had a second season green-lit, but not all the cast members are returning, with Petersen, Fox, and Mel Rodriguez declining (via Deadline).
Considering this, fans are now left with Maxine Roby (Newsome) as the new boss of the Las Vegas Crime Lab, Allie Rajan (Dhillon) as a fresh arrival to Las Vegas who is moderately experienced, and Josh Folsom (Lauria), a seasoned crime scene investigator and de facto lead in the field. In a recent discussion on Reddit regarding Episode 7, "In the Blood," fans have started to see some issues with the characters intended to take up the torch on "CSI."
Fans think Allie Rajan and Josh Folsom are boring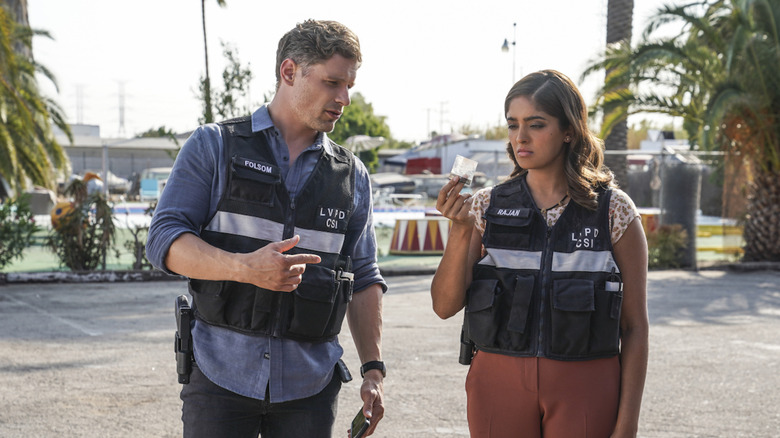 CBS
While talking about the general quality of the aforementioned episode, u/aRkdtk commented that they liked the episode but found Allie and Josh to be a little on the bland side. Several other Redditors expressed their agreement, with u/clover426 replying, "I have been trying every week to pay attention to the case of the week but I end up scrolling on my phone when they're on[-]screen by the halfway point of the episode at the latest." They later continued, "Aside from that, a big issue with them is that the writers are trying to force us to care about them/'ship' them in such a short period of time rather than let it develop more naturally. It really has the opposite effect."
Redditor u/rewritethefinallines, despite admitting that Josh wasn't bad in Episode 7, also felt that the showrunners were pushing the dynamic between Allie and Josh on viewers just a little too hard. Redditor u/Stellaaahhhh wholeheartedly agreed about the potential couple and went so far as to say that if these are the people meant to replace Gil Grissom (William Petersen) and Sara Sidle (Jorja Fox), then "the show's done." It will be interesting to see how Season 2 of "CSI: Vegas" progresses with new leads because fans sure seem a little apprehensive.