The Gossip Girl Stars You Likely Forgot Appeared On Blue Bloods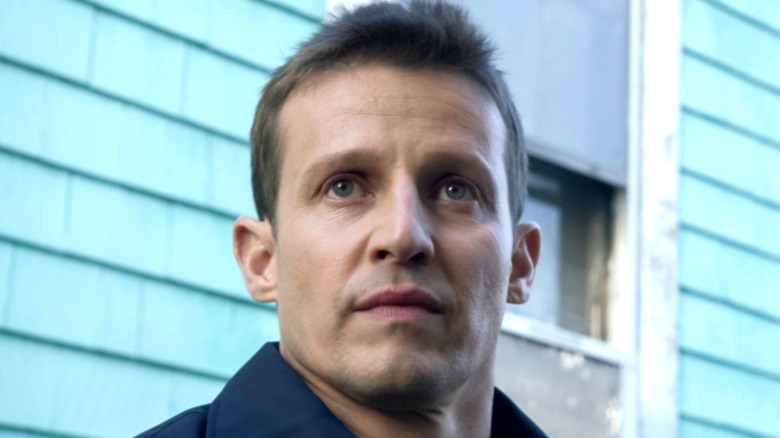 Courtesy of CBS Entertainment
The sweeping landscape of New York is perfect for family dramas. Although "Blue Bloods" is first and foremost a cop show, it has additional motivations. As opposed to previous New York shows such as "CSI" and "Law & Order," "Blue Bloods" revolves around a dynasty of police enforcement. Frank Reagan (Tom Selleck) leads the family as the police commissioner, while his children are in varying degrees of law enforcement. The stories revolve around the internal struggles of a family, as well as the crime procedural formula. New York is a great backdrop for drama, and if one other show demonstrates this, it's "Gossip Girl."
Like "Blue Bloods," "Gossip Girl" is about another New York dynasty. Characters like Serena van der Woodsen (Blake Lively) and Blair Waldorf (Leighton Meester) come from old money New York and also have to live up to their family names — albeit in a different way. So it should come as no surprise that while the two shows were filming at the same time in the same city, some actors have parts in both shows.
Chuck and Blair's parents were in Blue Bloods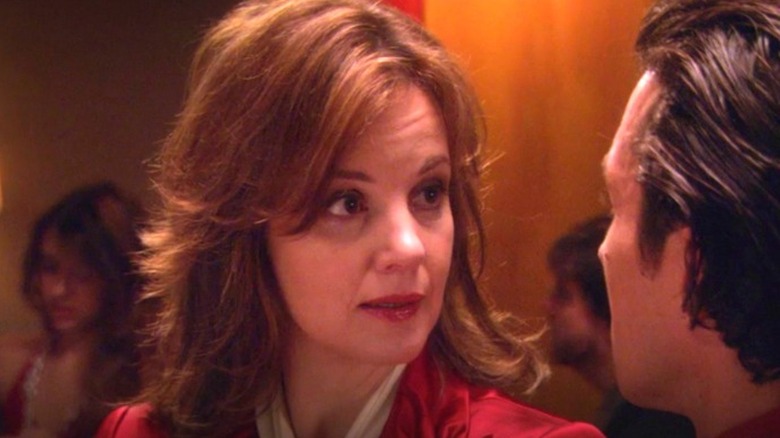 CW/HBO Max
"Gossip Girl" was highly influential until the end, featuring the styles of New York fashion. "Blue Bloods" has a different claim to fame. Now in Season 12, it is still going strong as a long-running series. Margaret Colin is an accomplished film and television actor who has been featured in both shows, according to IMDb. Though some may recognize her from her role as Constance Spano in "Independence Day," she played Blair Waldorf's mother Eleanor for six seasons. At the same time, she also appeared in "Blue Bloods" as a reporter. 
While Blair's mother made an appearance on the show, so did Chuck's (Ed Westwick) notoriously evil father Bart Bass (Robert John Burke) (via IMDb). Bart was neglectful of Chuck at best, and abusive at worst. He was overly critical of his son and if that weren't bad enough, he also faked his own death. Burke plays another authority figure in "Blue Bloods." In three episodes of Season 1, the actor is seen as Jyle Hogan, a chief of police. As both these actors are extremely prolific in their career, it stands to reason they would be in these New York shows.
There are additional easter eggs in Blue Bloods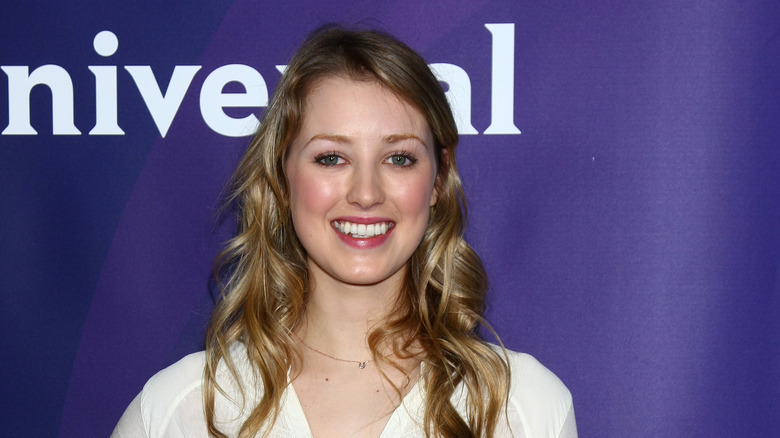 Kathy Hutchins/Shutterstock
One of the most convoluted storylines in "Gossip Girl" was that of Lola Rhodes (Ella Rae Peck). Initially a con artist named Charlie (Kaylee DeFer), she posed as Lola, and the real Lola was only revealed later. Lola was Serena's cousin, but born out of the limelight of the Upper East Side. Where many of the characters were entitled, Lola escaped that for the most part. She appeared on the series for 15 episodes. Peck also appeared on "Blue Bloods," though her time there was shorter. She appeared once as a high schooler whose party is disrupted by a drug overdose.
"Blue Bloods" may have a love for "Gossip Girl" with these inclusions, and an additional easter egg that some may have missed. In one coffee shop scene, a flier for Lincoln Hawk is displayed (per Reddit). For those not in the know, Lincoln Hawk was the fictional New York band fronted by Dan's (Penn Badgley) dad Rufus (Matthew Settle) in the '90s. Though these two shows don't take place in the same universe, one can only hope for a reunion tour.