The Chicago P.D. Star Whose First Acting Credit Was The Princess Diaries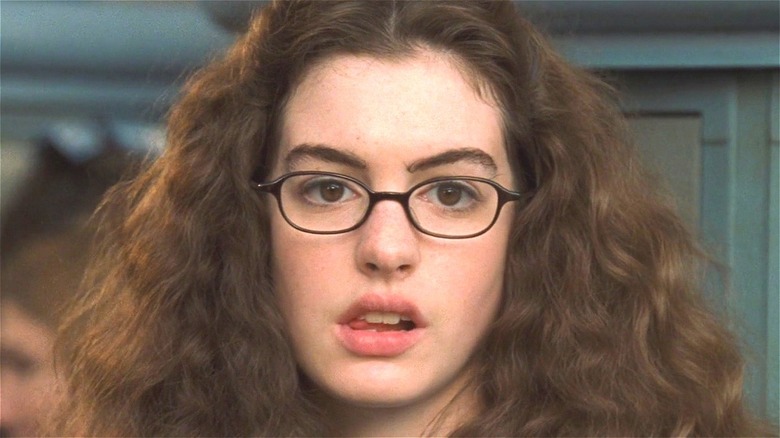 Walt Disney Pictures
The cast of "Chicago P.D." have wide-ranging resumes that span the gamut of acting experiences, from making appearances on "Buffy the Vampire Slayer" to recurring on "Gossip Girl." While none of these actors got their start patrolling the mean streets of Chicago, they naturally make the process of tracking down perps look easy after gaining so much experience. Whether they started as teen actors or joined the business as adults, the roles in their rearview mirror have shaped who they are as performers.
For example, one of the show's most prominent actors has a past that links them back to one of Disney's most beloved live-action franchises: "The Princess Diaries." The actor stood out in a colorful, funny, and memorable role that would help establish them as an up-and-coming talent and pave the way for their eventual ascension to One Chicago-verse fame. Their "The Princess Diaries" role also happens to be this performer's first acting credit. Do you remember which "Chicago P.D." regular made their big-screen debut in "The Princess Diaries?"
Patrick John Flueger was Jeremiah Hart in The Princess Diaries
It is Patrick John Flueger, who's made a name for himself in the One Chicago Universe as Officer Adam Ruzek, whose first-ever screen credit was for playing Jeremiah Hart in 'The Princess Diaries." Jeremiah is an amateur magician who works with Mia Thermopolis' (Anne Hathaway) best friend Lilly Moscovitz (Heather Matarazzo) on Lily's public access talk show "Shut Up and Listen." The three friends attend the same high school, and Jeremiah later escorts Lilly to a ball thrown in Mia's honor. 
Following his breakout role, Flueger put in a lot of time on various early-aughts sitcoms and dramas — including "Grounded For Life," "Judging Amy," and "Septuplets" — before landing the role of Shawn Farrell in the apocalyptic drama "The 4400."  He stuck with the USA Network series for 43 episodes. Flueger was later a regular on ABC's short-lived dramady "Scoundrels," and portrayed Chuck in the 2011 remake of "Footloose," before stepping into Adam's shoes.