Why Elliot Knox From Chicago P.D. Looks So Familiar
Akin to how network TV shows like "NCIS" and "Law & Order" spun off into multiseries franchises before it, NBC grew its semi-recent firefighter drama "Chicago Fire" into an interconnected universe, called One Chicago, upon the releases of "Chicago PD" and a few other series likewise centered on emergency services in the city of Chicago.
As is outlined plainly in its title, "Chicago PD" is a Chicago cop show. Like many similar series, its drama is typically episodic. The Season 9 episode "The One Next To Me" introduces Elliot Knox, a soldier that once served in the military alongside Jay Halstead (Jesse Lee Soffer) in Afghanistan. Whereas Jay has managed to maintain a steady career in the wake of his military days, Knox is struggling, and serves as the episode's villain.
Elliot Knox, in his single episode storyline, is portrayed by actor Jon Beavers. If he looks familiar, it's likely from one of the following TV roles.
Jon Beavers was a part of the Fresh Beat Band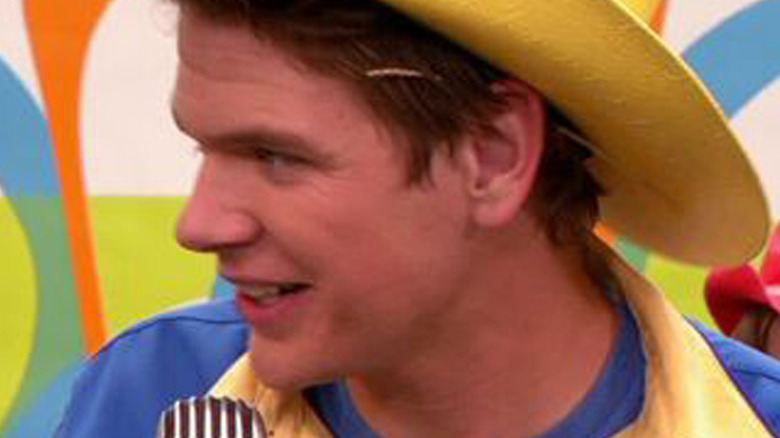 Nickelodeon
Jon Beavers' first proper credit — his only prior acting gig being an appearance in an episode of "Malcolm in the Middle" as a Man #2 (via IMDb) — was as one of the central cast members of the Nick Jr. series "The Fresh Beat Band." In total, Beavers acted as band member Twist in 62 episodes. He then reprised the role in "Fresh Beat Band of Spies," an animated spinoff that aired for 20 episodes a couple of years after its predecessor's conclusion.
While few, if any, fans of "Chicago PD" likely ever watched "The Fresh Beat Band" on their own, viewers with young children that may have once enjoyed the show will immediately remember Beavers as one of the four band members at its core. His turn as a struggling war veteran in "Chicago PD," then, is likely all-the-more shocking to those familiar with his work one of the stars of a TV show for toddlers.
Beavers' first military role was in The Long Road Home
Before Jon Beavers appeared as the war veteran Elliot Knox on "Chicago PD," he portrayed another soldier, named Sergeant Eric Bourquin, on the National Geographic miniseries "The Long Road Home." The show serves as a fictionalized, eight-episode account of the Siege of Sadr City, nicknamed Black Sunday, during which members of the US army fought members of the paramilitary Mahdi Army in Baghdad.
As chronicled in a TV Insider profile about Beavers' role, not only was Bourquin a real person, but he served as a technical consultant on "The Long Road Home," working both alongside Beavers and show's production staff at large. Though Beavers recounted ultimately making his performance his own, he drew considerably from his personal experience meeting and working alongside his character's real-life counterpart on-set. Beavers appeared in all eight episodes of "The Long Road Home," which aired in 2017.
Jon Beavers was Jake in Animal Kingdom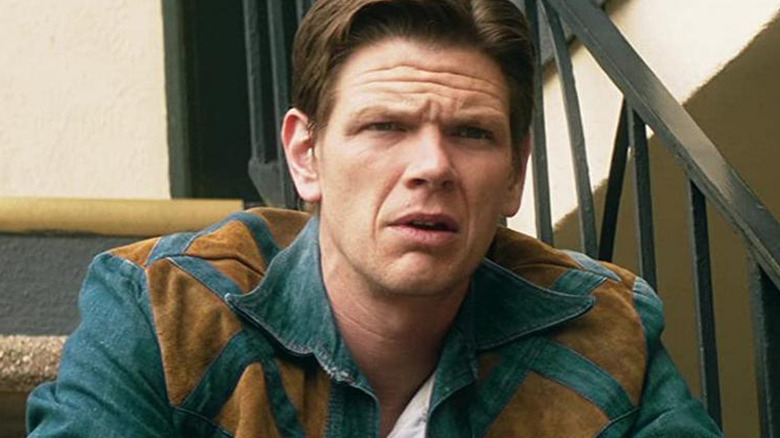 TNT
Arguably Jon Beavers' most well-known role is as Jake Dunmore, an old criminal accomplice and boyfriend of Smurf (Ellen Barkin)'s, in Seasons 4 and 5 of TNT family crime drama "Animal Kingdom." While Jake is a presence in earlier seasons as well, the first episode of Season 4 flashes back to events roughly thirty years before the show's main timeline, during which Jake is portrayed by Beavers. Since this storyline continues both throughout Season 4 and even into Season 5, Beavers has remained a key member of the show's cast since then.
In fact, Beavers has become an important enough part of the story told by "Animal Kingdom" in its later seasons, despite his character only existing in the series' past, that he's expected to return in the forthcoming Season 6. For now, however, Beavers' role in the sixth season is unconfirmed, with his next big credit instead being in the upcoming "Bel-Air" as a character named Kylo.
Beavers is a prolific TV actor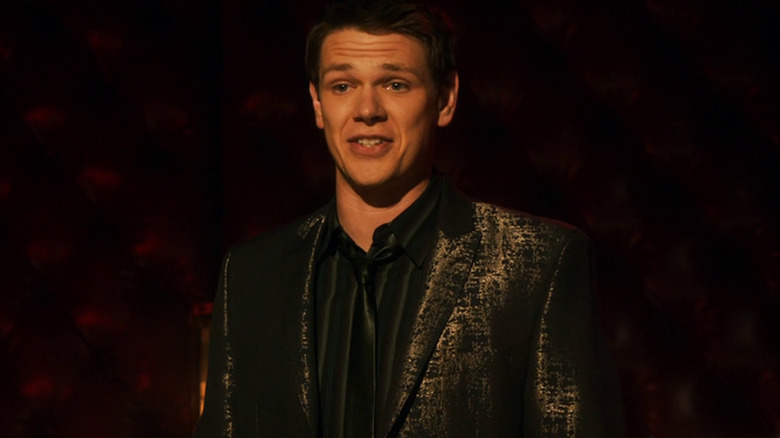 Fox
Technically starting with his role as Man #2 in an episode of "Malcolm in the Middle," Jon Beavers has appeared with some frequency in single episodes various well-known TV series. Immediately following his time spent as a children's TV star in "The Fresh Beat Band," Beavers portrayed a stand-up comic in the first episode of "Gotham." One year later, in 2015, he appeared in Season 13 Episode 11 of "NCIS" as a character named Sam Butler.
A few years after that, following his role in "The Long Road Home," Beavers was in single episodes of both "SWAT" and "Criminal Minds." Most recently, following his "Chicago PD" gig, Beavers appeared in an episode of Nickelodeon comedy "That Girl Lay Lay." While all of these roles are limited to one episode apiece, given the notoriety of each of these series, habitual TV watchers may well remember at least one of Beavers' multitude of TV roles from throughout his acting career.