Netflix's Texas Chainsaw Massacre Is Bringing Back A Key Cast Member From The Original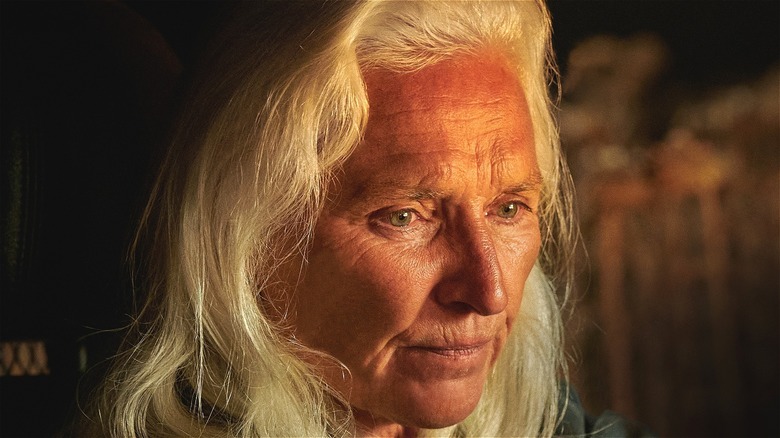 Yana Blajeva/Netflix
The current wave of reboots, remakes, and sequels has had varying levels of success, but one of the more promising revivals is Netflix's "Texas Chainsaw Massacre." The upcoming film, directed by David Blue Garcia, will serve as a direct sequel to Tobe Hooper's legendary 1974 slasher "The Texas Chain Saw Massacre."
According to writer Fede Álvarez, this sequel will chronicle the "culture clash between the countryside and the city" as the chainsaw-wielding Leatherface (Mark Burnham) comes out of retirement to target hipsters attempting to "gentrify small-town America" (via Entertainment Weekly). While the villain will be several decades older this time around, teasers for the film suggest that he's as dangerous as ever.
"Texas Chainsaw Massacre" will ignore the other seven films in the franchise and, according to Garcia, aims to pay homage to the original. Although the film is bringing in a new group of victims for Leatherface to torment, one crucial cast member from the original will be returning to terrify audiences once more.
John Larroquette returns to narrate Texas Chainsaw Massacre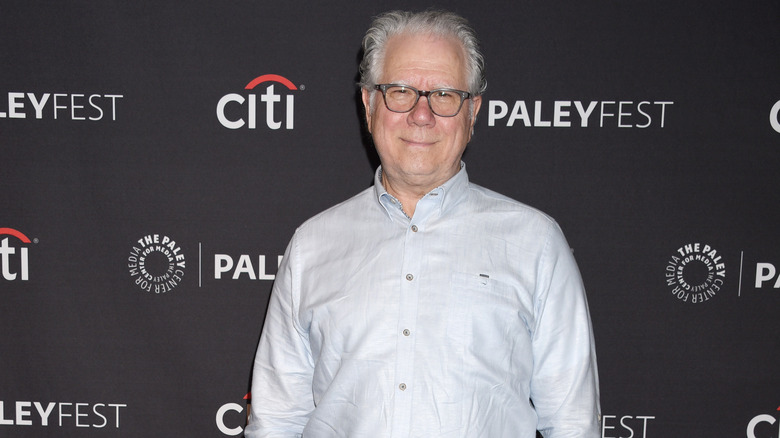 Ga Fullner/Shutterstock
While it's easy to assume that what makes "The Texas Chain Saw Massacre" so frightening is the family of murderous cannibals it follows, 1974 audiences were afraid because the film was marketed as being based on a true story. The opening scene warns viewers that they're about to watch an account of "one of the most bizarre crimes in the annals of American history."
Of course, horror fans now know that the film is based on grave robber Ed Gein and his gruesome knack for crafting clothing and home decor with his human trophies. However, this chilling voiceover suggests that Leatherface's reign of terror actually happened, and it remains one of the most memorable parts of the film. Actor John Larroquette narrated this opening sequence and is reprising his narration for the upcoming Netflix sequel.
David Blue Garcia told Variety that it was "important to honor the original 'TCM' at every opportunity," including bringing back Larroquette. "John's voice is iconic in the original opening and we thought it would help set the perfect tone in our intro. It's also a subtle way of letting the fans know they're in good hands," he said.
"Texas Chainsaw Massacre" begins streaming on Netflix on February 18.