The real reasons we don't hear from Johnny Knoxville anymore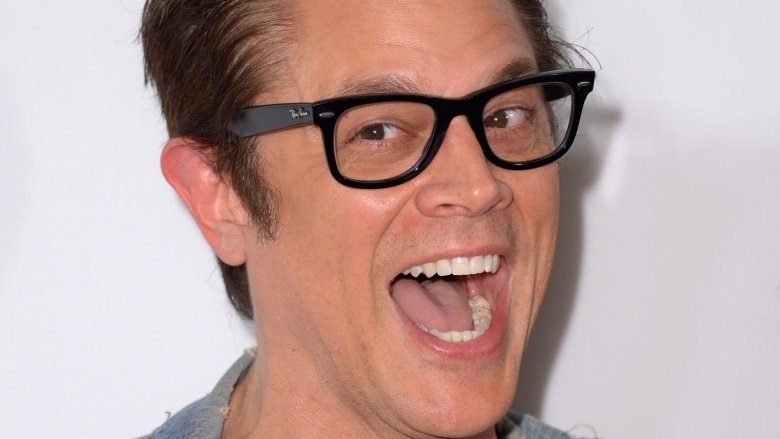 Getty Images
Johnny Knoxville burst onto the showbiz scene in 2000 as the de facto host of MTV's Jackass, a strange, hysterically funny reality show. The series followed Knoxville and his cohorts as they performed random pranks on unsuspecting bystanders (or bizarre, self-deprecating pranks on themselves). For example, Knoxville once allowed himself to get sprayed multiple times by a skunk. Another time, he dove into a swimming pool filled with elephant dung. It was that kind of show.
Jackass was a surprise hit, catapulting Knoxville to unexpected fame. He continued his success by journeying to the big screen in Jackass: The Movie, which revolted critics but became a major hit, spawning two sequels. Knoxville also tried his hand as an actor, appearing in films like A Dirty Shame and Big Trouble. Then, after years in the spotlight, Knoxville...pretty much up and vanished.
So what became of him, and just where did he disappear to in the first place? As it turns out, he hasn't gone far, though a lot has changed for the man over the last 15 years.
He has injuries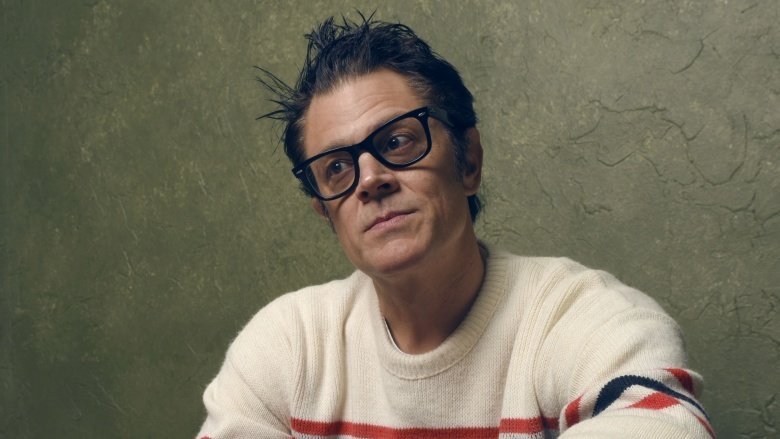 Getty Images
This may not come as a surprise to anyone familiar with Johnny Knoxville's work on Jackass, but the host and ringleader of the show's troupe sustained a number of injuries over the years. On the set of the original Jackass television show, an ankle sprain sustained while performing a stunt forced Knoxville to wear a brace for most of the first season. While filming the first Jackass movie, he was knocked out cold twice: once during a department store match against pro boxer Eric Esch (better known by his stage name Butterbean) and again when he flipped a golf cart. Knoxville would later top that in Jackass Number Two, claiming he nearly died when a rocket blew up on him during a stunt. Yet no amount of concussions could compare to Knoxville's greatest (or is that worst) injury: he broke his own urethra.
While performing a motorcycle stunt for the Jackass-inspired stunt show Nitro Circus, Knoxville was thrown from a motorbike. The 400-pound cycle landed on his groin, tearing his urethra. For years afterwards, Knoxville had to perform urinary catheterization on himself twice daily to prevent scar tissue from forming, and to keep the area clean. Needless to say, when Knoxville first began appearing on Jackass, he'd not even turned 30. Now age 45, the numerous injuries have started to add up, keeping him from performing his trademark stunts.
Ryan Dunn's death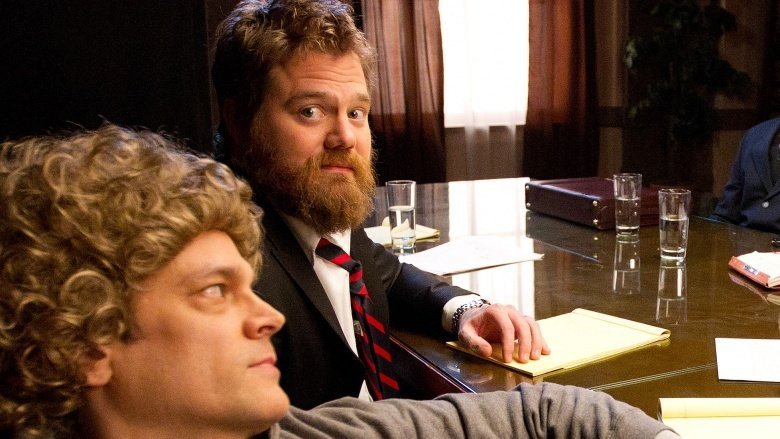 Getty Images
Another unfortunate factor might keep Johnny Knoxville from the public eye. In 2011, his friend and Jackass co-star Ryan Dunn died in a car accident at age 34.
Dunn had appeared alongside Knoxville since Jackass debuted as a TV series in 2000, and had starred in all three movies. Following his death, Knoxville released public statements lamenting the loss of his friend, writing, "You'll have to excuse me, I'm just very sad because I lost my brother and my world got about 134-percent less funny. I don't know what else to say right now, so I will close with I love you, Ryan. I have a lot of emotions swirling, but I want you to know I love you so very much."
Shortly after Dunn's death, Knoxville tried to spin off from the Jackass brand in 2013 with the comedy Bad Grandpa, which blended hidden-camera pranks with a scripted story. Knoxville starred in the title role and the movie opened to mixed reviews, but proved a financial success.
The death of Ryan Dunn also might have crushed any hopes for a proper fourth Jackass movie. At the time of this writing, Jackass 4 is rumored to be in development, though the returning cast members, including Knoxville and co-star Steve-O, have denied any plans for a fourth movie.
He's had to fight for acting opportunities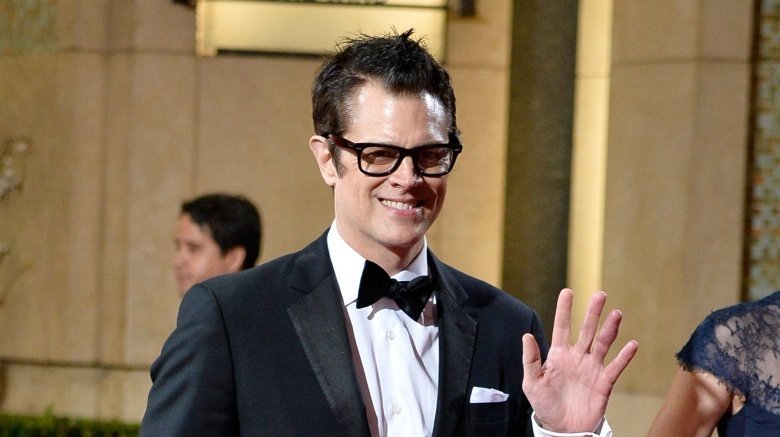 Getty Images
The first thing to remember: Johnny Knoxville may be a star, but that doesn't make him an actor. He made a name for himself as the host/lead participant in a reality show, and while Jackass might attest to his stamina and a certain level of sadistic creativity, that doesn't necessarily translate to all-purpose screen charisma. Granted, Knoxville did try his hand at acting, taking on supporting roles in movies like Walking Tall, and A Dirty Shame—neither of which made much of a splash at the box office. He did have hits with Men in Black II in 2002 and 2014's Teenage Mutant Ninja Turtles, though neither role really represented the "true" Knoxville—and in TMNT, he only provided the voice of the turtle Leondardo. The producers did not invite him to reprise his role in the sequel.
By far, Knoxville's biggest real hits have been the Jackass films, and while his later success as a supporting actor and producer of the big-screen Jackass outings have netted him a good deal of success (not to mention financial gain), they haven't exactly built an artistic legacy or earned him a reputation as a versatile actor. The world continues to regard Johnny Knoxville as something of a chief Jackass.
His movies aren't critically beloved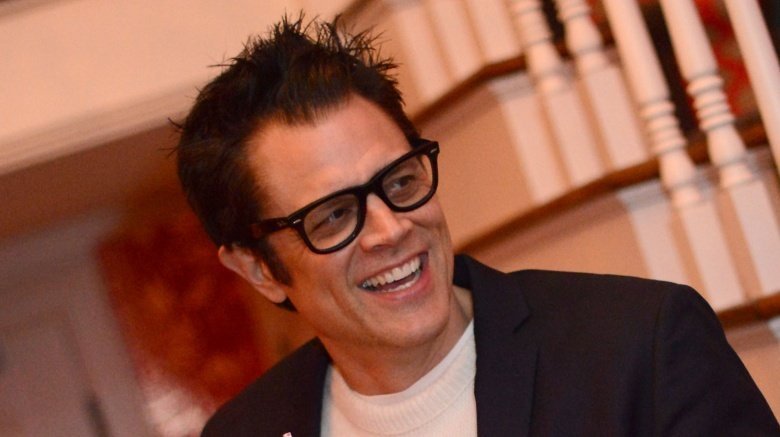 Getty Images
Knoxville has said he always wanted to be an actor, ever since he read Jack Kerouac's On The Road as kid. Before leading the Jackass crew, he lived in Los Angeles, performing extra work and bit parts without much luck. The success of Jackass opened the door to Knoxville taking on smaller roles, though his parts haven't endeared him to critics or audiences. The John Waters-directed indie film A Dirty Shame saw only a limited release, and earned middling reviews from critics, as did 2004's Grand Theft Parsons and 2005's The Ringer. The Dukes of Hazzard, which featured Knoxville in a leading role opposite Sean William Scott and Jessica Simpson (themselves no critical darlings) suffered a worse critical fate and did only moderate business in theaters.
It's a pattern that's continued to hold for the majority of Knoxville's theatrical efforts, from quirky indie fare like Small Apartments and Father of Invention to more typically lighthearted efforts like Nature Calls. His supporting role alongside Arnold Schwarzenegger in The Last Stand earned a smattering of critical praise, although it didn't do much in terms of opening a new chapter in his career—after taking a few years away from big-screen live-action roles, Knoxville returned alongside action icon Jackie Chan for 2016's Skiptrace, only to find his absence had failed to make critics' hearts grow fonder.
It's hard to make a hit movie, and there are all kinds of reasons these releases failed to resonate with critics and/or audiences. But regardless of the circumstances, Knoxville has established a poor track record at the box office—at least when it comes to scripted roles—and that haunts his reputation as a performer, potentially making it it more difficult for him to get parts in better movies.
He's been typecast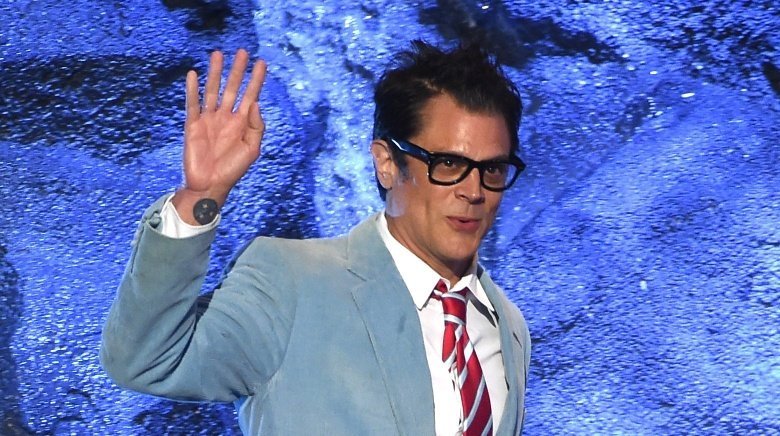 Getty Images
Even if he were able to train his way to Oscar-level acting chops, Knoxville faces another career obstacle: he's been typecast. Knoxville's on-screen persona in Jackass was always that of the good-looking, slightly dumb mischief-maker (in other words, the title of the show). When Knoxville finally did start to take on scripted roles, casting directors slapped him with the same kind of roles he'd "played" on Jackass. The screwball comedy Big Trouble cast Knoxville opposite Tom Sizemore as a bumbling idiot ex-convict. Men in Black II used him as a bumbling two-headed alien. Walking Tall paired him with Dwayne Johnson and finally offered him a meatier role, though it was still another ex-con serving as comic relief.
Given all his typecasting, it should come as little surprise that after acting in a string of similar roles, Knoxville spent the late aughts focusing on off-camera projects. When he returned to the screen, it was to appear in a third Jackass movie, which he followed up with another series of small parts where he was cast as — you guessed it — the quirky funny guy until his next big starring vehicle, Bad Grandpa, which was basically Jackass with old man makeup.
He's too recognizable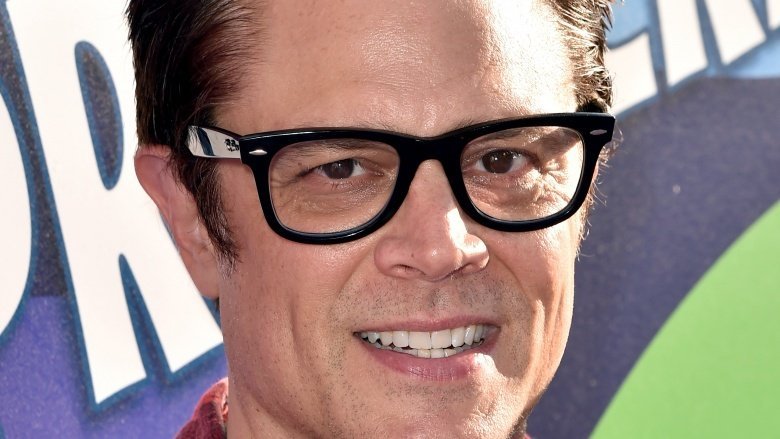 Getty Images
Fame has its perils, particularly for the cast of Jackass. Besides the obvious injuries sustained by the cast on a routine basis, the popularity brought on another hazard: fame. While the success and notoriety brought on by Jackass helped Knoxville branch out into acting, it also brought him legions of fans. Knoxville's fandom posed an immediate problem: how could an ultra-famous TV star continue to perform clandestine pranks on an unsuspecting public?
Jackass shut down after only two seasons, despite wild success. Knoxville and the gang managed to parlay the popularity of the show into the first Jackass movie, though the problem of becoming too recognizable still posed an issue. To cope, the production shot a large portion of the film, including most of the prank segments, in Japan, where they could perform their pranks without being recognized. The subsequent movies adopted a similar approach, filming in exotic locations like Russia and India. Still, without the benefit of a robust film budget to allow international location shoots, Knoxville would have to film Jackass in the United States, where fans would likely spot him before he could perform.
He's been working on smaller projects
Knoxville's receded from the spotlight in recent years, but he's still working on smaller projects. Knoxville always had the ambition to become an actor, and following Jackass, has used his marquee clout to pursue roles on the indie level. He took a supporting role in the critically lauded 2016 Amazon original Elvis & Nixon, and will soon be seen in Weightless, which pairs him with acclaimed actress Julianne Nicholson. Another upcoming project, a crime drama titled Above Suspicion, places Knoxville alongside Thora Birch and Jack Huston under the direction of acclaimed director Phillip Noyce.
He's put in a handful of recent appearances on the small screen, too, popping up in several episodes of Comedy Central's Drunk History—he even got to play Johnny Cash in the episode "American Music."
He's been busy off camera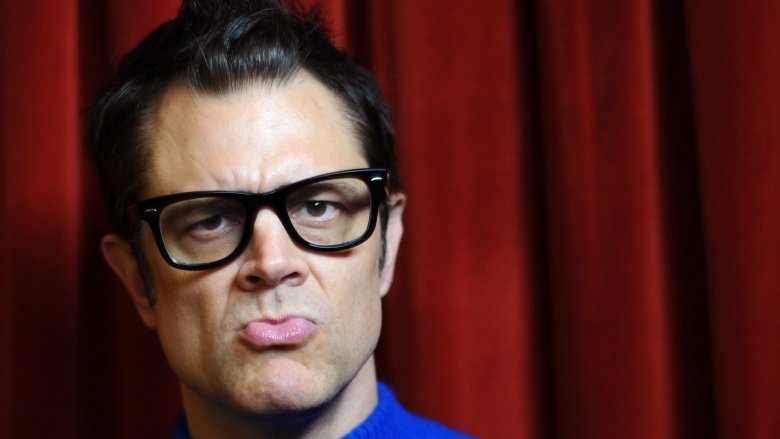 Getty Images
Even if you haven't seen his face as often, you might have enjoyed some of Knoxville's more recent work without realizing it. He's ramped up his efforts as a creative force behind the scenes in recent years, serving as a producer on projects like the 2010 MTV series The Dudesons in America and a 2015 documentary, Being Evel, about the life and legacy of famous stuntman Evel Knievel (the latter of which indirectly earned him the best reviews of his career). He can also be heard alongside his cousin, singer/songwriter Roger Alan Wade, as co-host of The Big Ass Happy Family Jubilee on SiriusXM's Outlaw Country channel.
He's not the tabloid type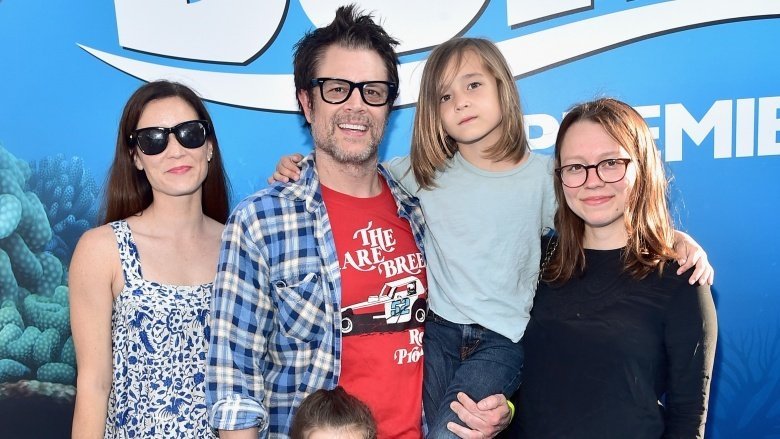 Getty Images
It may surprise some of his fans, but Johnny Knoxville has a happy life as a family man. A father of three, he actually credits impending fatherhood with helping him jump-start his career. Before the birth of his oldest daughter Madison, Knoxville had to wait tables to make a living, as his acting career had yet to take off. In need of money to support his family, he accepted the chance to test a variety of security devices on camera for Big Brother magazine. The videos proved so hilarious, they led to the idea for Jackass, created by Knoxville and Big Brother publisher Jeff Tremaine—which ignited a bidding war between networks for the rights. MTV eventually beat out Comedy Central for the show, which kicked off Knoxville's stardom.
All these years later, Knoxville still boasts about performing his wild stunts, though age and fatherhood have mellowed him. His level of celebrity never quite reached that of other famous dads like Brad Pitt or Alec Baldwin, and a happy marriage to wife Naomi helps him ward off paparazzi.
He could be returning to form with Action Park
With a July 2017 visit to Jimmy Kimmel Live, Knoxville has already begun press for Action Park, an action-comedy based on the notorious New Jersey amusement park that was shuttered in the '80s after being "linked to six deaths" as well as countless injuries, according to NJ.com. This is a project that the Jackass alum has been developing for years. Speaking with Deadline in 2015, Knoxville described Action Park as "a narrative movie with stunts," most of which he said he would be doing himself. Naturally.
Fast-forward two years, and Action Park has wrapped shooting, most of which took place in South Africa. As far as those stunts? Knoxville told Kimmel that they resulted in a brand new laundry list of bodily carnage, including two concussions, a broken hand, sprained knee, torn MCL, and stitches above his right eye, as well as a "blowout fracture" of his left eye socket which resulted in his left eye falling out of its socket after he blew his nose. So on top of every other reason we can think of for why Knoxville's been out of the spotlight, trying to stay out of the emergency room seems like it should be near the top of the list.
So why haven't we heard from Johnny?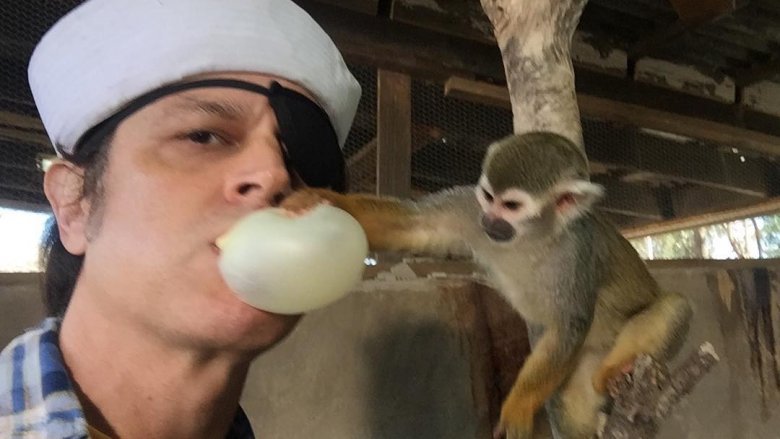 Instagram
As of this writing, Knoxville's not currently enjoy the level of stardom he once boasted in his early Jackass days, or during the release of the subsequent Jackass films, but he's continued to work. It's possible that lowering his profile a bit in recent years was just the small cost he was willing to pay to spend time with his younger kids—as of this writing his youngest daughter is 7, and his son is 5—and take a stab at independent films. Or it could just be the fact that the style of entertainment that brought him up also simultaneously breaks him up— in more ways than one.
But his return to the body-busting set of Action Park proves that he's still willing to take it to the extreme for his fans. It could even be the primer Knoxville needed to gear up for another installment of the Jackass films, which would raise his profile again significantly.