What Alex Trebek Really Thought About This Jeopardy Sketch On SNL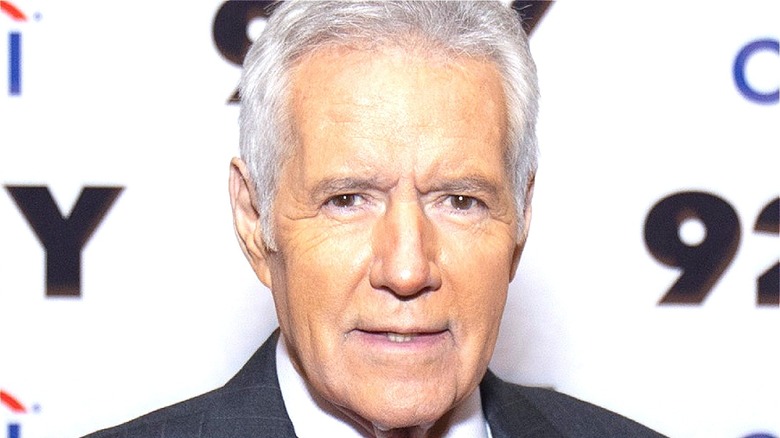 Santiago Felipe/Getty
For over three decades, Alex Trebek served as the face and host of the popular trivia game show, "Jeopardy." Holding a consistent nightly spot on television in America and beyond, Trebek became a household icon. His presence was so ubiquitous, that when "Saturday Night Live" began spoofing "Jeopardy" in the mid-1990s with iconic skits starring Will Ferrel and Norm Macdonald, these skits became instant classics (via Vulture).
Always one to accept jokes with grace, Trebek never outwardly disliked those iconic bits. In fact, he usually approved of them. At one point before his death in 2020, Trebek went on record saying that he actually loved being parodied. He once told the Television Academy Foundation that being spoofed "means you've arrived," and he appreciated being recognized in that way. Additionally, he revealed that he actually preferred another comedian's impersonation of him, that of Eugene Levy on the Canadian sketch show "Second City Television."
However, there is one other series of "SNL" "Jeopardy" skits that Trebek never publicly commented on. Far from the renditions that Ferrel and Levy created in their time, these more modern plays based on the "Jeopardy" formula set themselves apart with a brand new premise. While Trebek never made any public statements regarding these skits, he did reveal what he really thought about them to one of the creators.
Trebek had respect for Black Jeopardy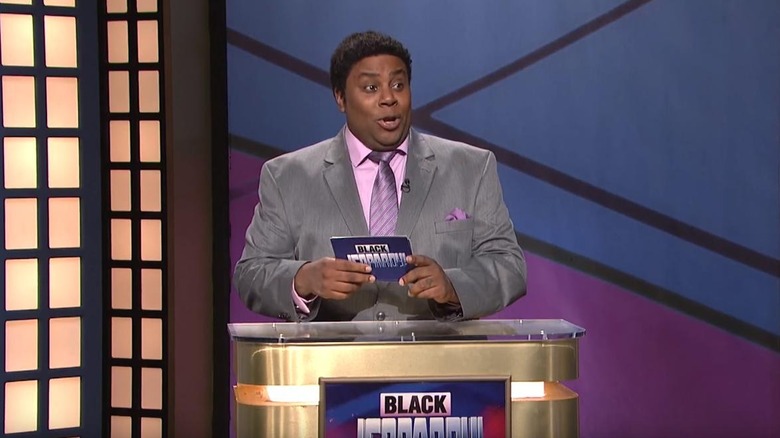 NBC
The second round of iconic "Jeopardy" parodies from "SNL" came with its series of "Black Jeopardy" skits, in which the premise of a classic "Jeopardy" episode is modified to poke fun at the differences between African American culture and others. The host, played by Kenan Thompson, usually quizzes three guests on Black culture, with one guest always being a bit of a metaphorical black sheep. One skit features Drake as an awkward, mixed-race Canadian character who doesn't quite get African American culture, another has Chadwick Boseman as a fish-out-of-water African man, and a third has Tom Hanks as a MAGA hat-sporting country boy who has a surprising amount in common with Black Americans.
For a long time, people weren't sure how Trebek felt about these new and politically-minded "Jeopardy" skits. However, in a recent interview for the Hot Ones show from the First We Feast YouTube channel, Kenan Thompson revealed that Trebek actually approved of them. "That was the first thing he mentioned," Thompson said. "He actually said 'God bless you for figuring out how to do a "Jeopardy!" behind the legendary Will Ferrell "Jeopardy!"'" Given how Trebek felt about previous "Jeopardy" parodies, it's no surprise that he also enjoyed "Black Jeopardy," despite how different it is. Nevertheless, it's nice to hear that he continued to be supportive of those who played off his legacy in his final years.