The Real Reason Shemar Moore Wasn't In The Criminal Minds Series Finale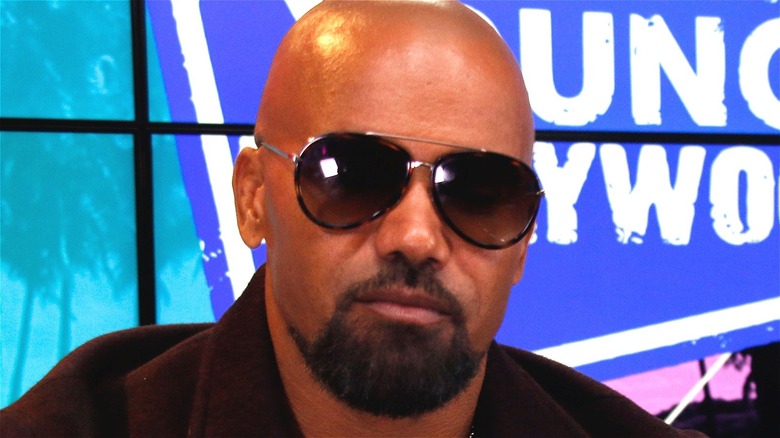 Young Hollywood/Getty
In February of 2020, fans bid adieu to the long-running crime show "Criminal Minds." The series spanned 15 seasons and dealt with a multitude of serial killers, cultists, and all matters of the depraved. The ending of "Criminal Minds" satisfied many viewers, though there were some aspects that were lacking. 
As such a long-running series, popular characters have come and gone, with leads like Jason Gideon (Mandy Patankin) and Aaron Hotchner (Thomas Gibson) not lasting the entire run of "Criminal Minds." While only a few characters appear in all seasons, most members of the BAU team made a major impression on fans, and one character in particular is very near and dear to fans' hearts.
Derek Morgan (Shemar Moore) starred in "Criminal Minds" from Season 1 to Season 11. After being on the show for more than a decade, Moore moved on to spread his acting wings. But once the series finale was announced, many fans hoped that Moore would reprise his beloved role in a short appearance, maybe even interacting with Penelope Garcia (Kirsten Vangsness) one last time. 
Alas, this was not to be, as Moore does not appear in the final episode. As tragic is it probably felt for fans, there were realistic reasons why the actor could not appear.
Shemar Moore was simply too busy with other projects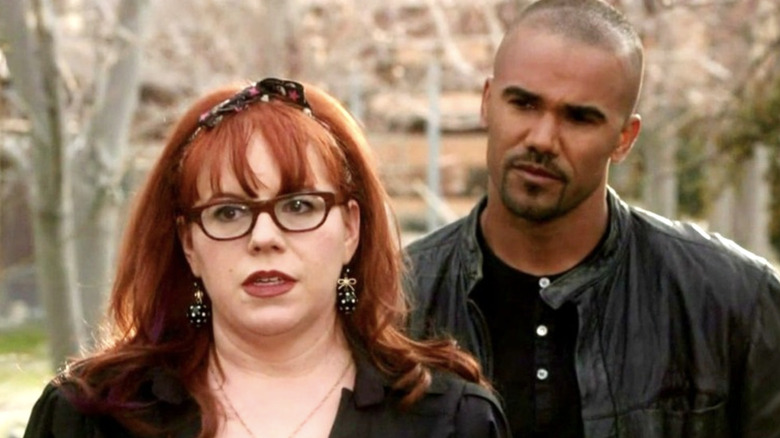 CBS
The end of "Criminal Minds" wouldn't be true to form if it didn't go out with a bang. In the final episode, the team deals with an escaped serial killer Everett Lynch (Michael Mosley) as his plane blows up, while Penelope takes a job in Silicon Valley. The show wraps up all the plot points it needs to, but many fans still wanted to see Morgan's return. According to showrunner Erica Messer, this just wasn't possible.
"I've been asked if Shemar [Moore] is coming back [as Derek Morgan], and it's no. He's very busy shooting 'S.W.A.T.'," Messer told TV Line. Moore has starred in the CBS show "S.W.A.T." since its premiere in 2017, and it is currently airing its fifth season (via Deadline). Though it is a shame that one of the flagship characters couldn't return, many other characters have their time in the sun. 
Dr. Spencer Reid (Matthew Gray Gubler) drives the finale home with his emotional story arc in the episode, and many recurring guest stars do return. Jane Lynch appears as Reid's mother, Diana, while both Gideon and Hotchner make an appearance in Reid's memories.