The Last Jedi Reference You Might Have Missed In The Book Of Boba Fett Chapter 5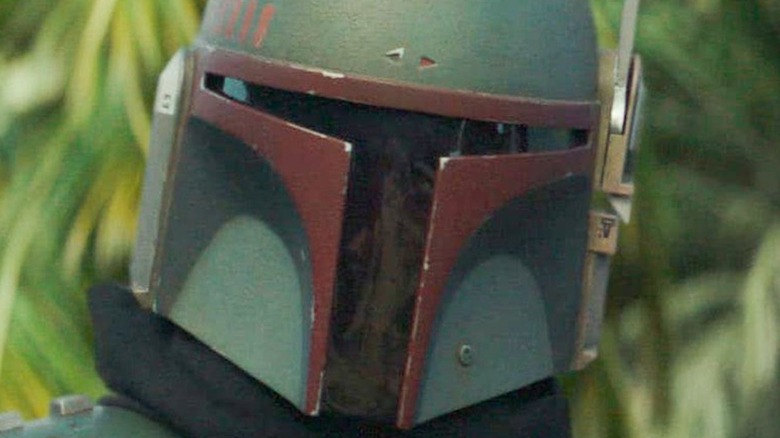 Lucasfilm/Disney+
Contains spoilers for "The Book of Boba Fett" Chapter 5
Boba Fett (Temuera Morrison) is finally the star of his own series on Disney+, ending decades of fan calls for the galaxy's coolest bounty hunter to be given a meaty backstory. "The Book of Boba Fett" chronicles the titular character's daring escape from the belly of a Sarlacc to his mission to defeat the Pyke Syndicate and restore the balance of organized crime on Tatooine. But is the show living up to the hype? Or is it yet another example of overblown fan service?
Some critics consider "The Book of Boba Fett" to be a retread of previous "Star Wars" stories, and Chapter 5 will no doubt add weight to those assessments. The latest installment is essentially an episode of "The Mandalorian" after all. Furthermore, Chapter 5 is loaded with nods to everything from "The Phantom Menace" to "The Last Jedi," continuing the show's trend of paying homage to "Star Wars" lore as a whole. "The Last Jedi" reference is brief and easy to overlook, though some eagle-eyed fans spotted it immediately.
The Book of Boba Fett: Chapter 5 mentions the galaxy's fastest horses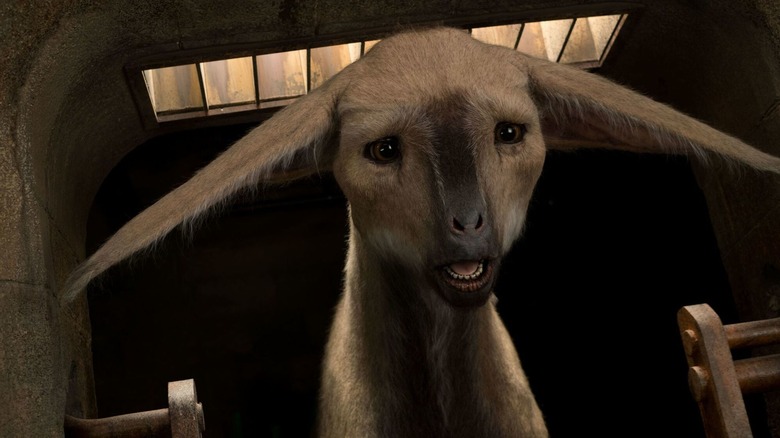 Lucasfilm/Disney
In many ways, "Chapter 5" of "The Book of Boba Fett" has its sights set on the future of the "Star Wars" franchise. Centering the action around Mando is a great way to get fans excited for Season 3 of his own series, so it'd be unfair to dismiss the story as a nostalgic Easter egg hunt. However, the sneaky nod to "The Last Jedi" should go down well with viewers who enjoy that sort of thing.
The scene in question sees Peli (Amy Sedaris) say that she'll make the ship go faster than a fathier, which are the horse-like creatures from "The Last Jedi." As you'll recall, the fathiers appear in Rian Johnson's sequel and help Finn (John Boyega) and Rose (Kelly Marie Tran) escape from the prison on Canto Bight.
According to Wookiepedia, fathiers are capable of running up to 75 kilometers per hour, making them attractive acquisitions for the galaxy's wealthiest inhabitants — especially those who partake in high-stakes racing.