Jessica Jones Season 2 Casts Leah Gibson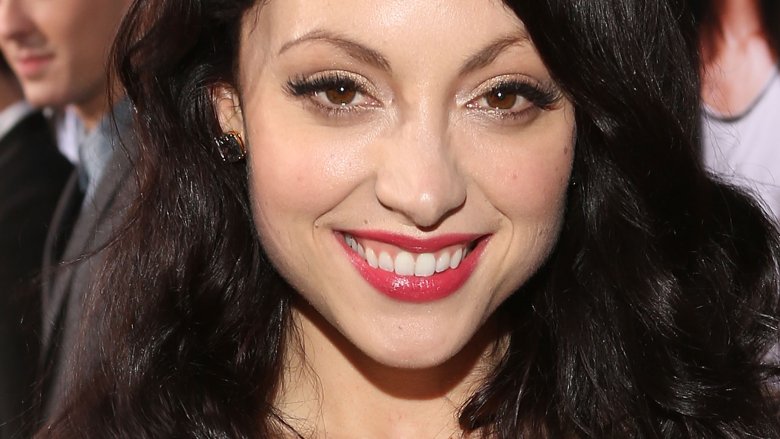 Getty Images
Leah Gibson has joined the cast of Netflix and Marvel's Jessica Jones, confirms Variety. 
Gibson, who appeared in 2010's The Twilight Saga: Eclipse as a vampire named Nettie, boards the superhero show as a series regular. She'll play Ingrid, a nurse who's as book-smart as she is street-wise. 
This description closely matches one revealed in a character list that was leaked a few months ago. The breakdown describes Ingrid as follows: "Early-mid 30's, 5'8-5'11, female, dark hair, attractive and edgy, has a history of living on the streets. Educated as a nurse, but street-wise. She is attracted to both men and women. Series regular." 
Based on the character description, many have speculated that Ingrid is actually a codename for the Marvel Comics character Typhoid Mary, an enemy of Deadpool and Daredevil who struggles with dissociative identity disorder and possesses powers of telekinesis and pyrokinesis. Two of Mary's more violent personalities, "Bloody Mary" and "Typhoid Mary," elevate her to a threatening state. 
Of course, this is purely chatter at this point, as Marvel and Netflix haven't yet confirmed whether Ingrid will become Typhoid Mary in the series. 
In addition to her spot in Twilight, Gibson starred in Rise of the Planet of the Apes and Watchmen. She's also no stranger to television, as she's popped up in the Hulu drama series Shut Eye, Bravo's Girlfriends' Guide to Divorce, the CW's post-apocalyptic science fiction show The 100, and A&E's The Returned.
Jessica Jones stars Krysten Ritter as the titular bad guy-busting hero, Mike Colter as Luke Cage, Rachael Taylor as Trish Walker, Eka Darville as Malcom Ducasse, David Tennant as Kilgrave, and Carrie-Anne Moss as Jeri Hogarth, among many others.Here's the official series synopsis: "Following the tragic end of her brief superhero career, Jessica Jones tries to rebuild her life as a private investigator, dealing with cases involving people with remarkable abilities in New York City."
Season 2 of Jessica Jones is expected to be released on Netflix in 2018. While we wait until then, check out the biggest easter eggs in Jessica Jones.