Here's What The Walking Dead's Chad Coleman Thinks About The Fan Response To His Character's Death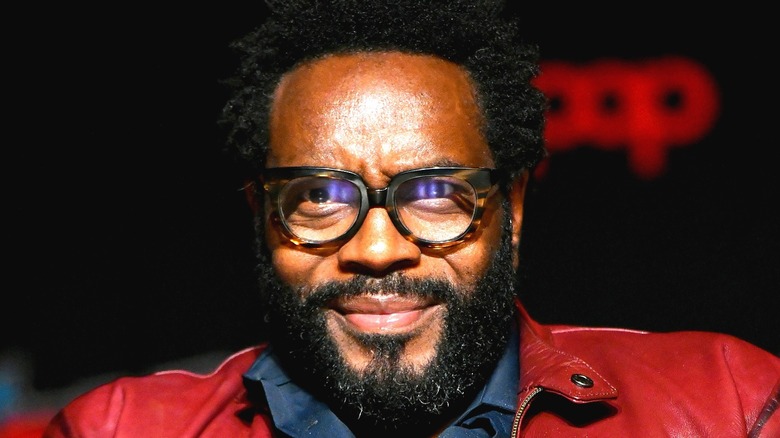 Craig Barritt/Getty
As AMC's "The Walking Dead" Universe continues to grow, the apocalyptic show that started it all is nearing the halfway point of its final season. The franchise's original series first followed survivors at the onset of a global zombie outbreak, then gradually shifted its focus toward the power struggles between various groups attempting to forge lasting societies.
With the undead roaming in hordes and people willing to do whatever it takes to survive, it's no surprise that countless characters have come and gone in the show's decade-long run. While a fan-favorite segment on the aftershow "The Talking Dead" is the in memoriam devoted to highlighting each episode's kill count, it can often be emotional when a main character is featured.
In the early seasons of "The Walking Dead," most characters either died after being bit by a walker or falling victim to a rival group. One of the show's most controversial deaths was Tyreese Williams (Chad Coleman), who had a rather unconventional demise in Season 5.
Seven years after Tyreese's death, Chad Coleman reflected on the storyline and said that the fan backlash was unwarranted.
Coleman still stands by Tyreese's death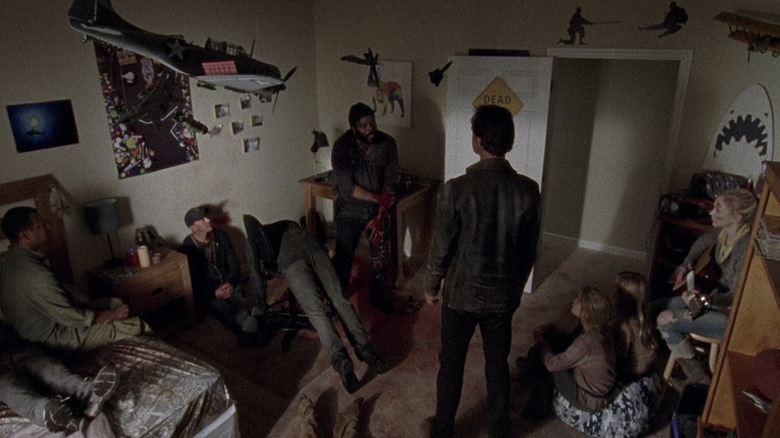 AMC
Chad Coleman recently appeared on The VŌC Podcast, where he spoke about his role on "The Walking Dead." The hosts mentioned how some viewers were critical of "What Happened and What's Going On," where Tyreese is fatally bitten by one of Noah's (Tyler James Williams) younger brothers. Michonne (Danai Gurira) amputates his arm, but this is before the survivors had perfected the art of amputating infected limbs.
The episode chronicles Tyreese's hallucinations as his condition worsens. He sees deceased friends and enemies, reflects on his childhood, and struggles to accept how cruel this new world has become. By the end of the episode, he comes to terms with his fate and passes peacefully.
Coleman fondly recalls Tyreese's "epic death" and pushes back against fans who dubbed it "the lamest way possible" to die.
"I don't believe that at all," he said.
"How many times do you see an African-American male with power and vulnerability like that?" he went on. "He's not, you know, 'save everything Black Panther,' but an amazing mix of vulnerability" (via The VŌC Podcast). He explained that Tyreese offered a nuanced look at a conflicted man in this world and said, "the episode was totally apropos for what he was."